Hello beauties!
MAC Melon Pigment is one of my favorite shades when it comes to pigments as I not only love an intense metallic finish but I also like to wear golden eye colors. As I said in a previous article when I reviewed my go to MAC Eyeshadow Palette (photos, swatches) things are going to change as I will be showing you more of my MAC purchases.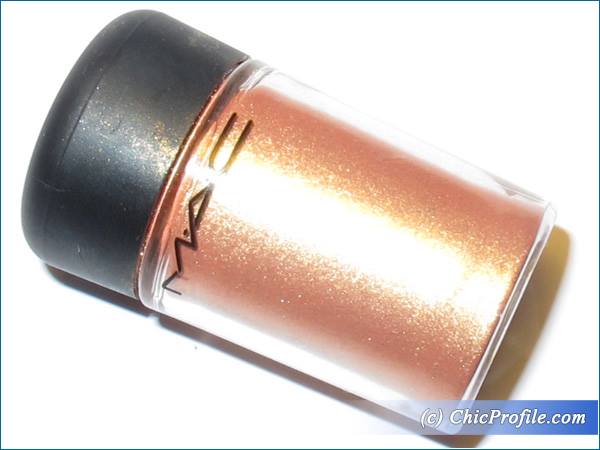 Availability
Now at MAC Stores and online @maccosmetics.com
MAC Melon Pigment ($21.00 / €23.00 for 4.5 g / 0.15 oz) is officially described as a soft bright golden peach with a frost finish. I see it like a peachy-gold with subtle pink sparkles and cool undertones and with an intense metallic finish. It's a loose color powder that adheres easily onto the skin with or without a primer but I definitely recommend applying it over a sticky eyeshadow base so you won't have any fall out. MAC Melon pigment is part of the permanent range but it was also released as part of MAC Venomous Villains Fall 2010 Collection.
I've used this shade quite a lot over the years and you can take a look at my MAC Melon pigment makeup look so you can see for yourself how it looks in combination with other MAC pigments and eyeshadows. MAC Melon is highly pigmented, looks intense and has a high color payoff and a gorgeous shine. It's easily blendable but without an eyeshadow base has some fall out. I like to use it in combination with other coral, copper, bronze or red-based eyesahdows and pigments.
As you know MAC pigments are so versatile and they can be used as a lip color, nail polish but this shade works beautifully also on your cheeks. It goes well in combination with other eyeshadows, pigments with a frost, pearl or metallic finish but it can also add a pop of color and luminosity in combination with a matte eyeshadow. It wears well for hours on end without fading and it doesn't streak or cake.
Enjoy more photos…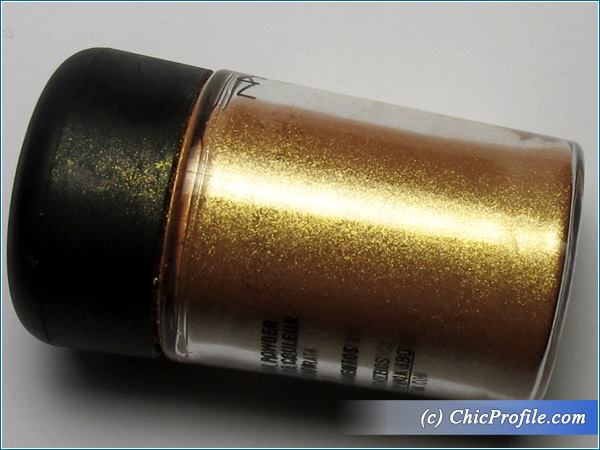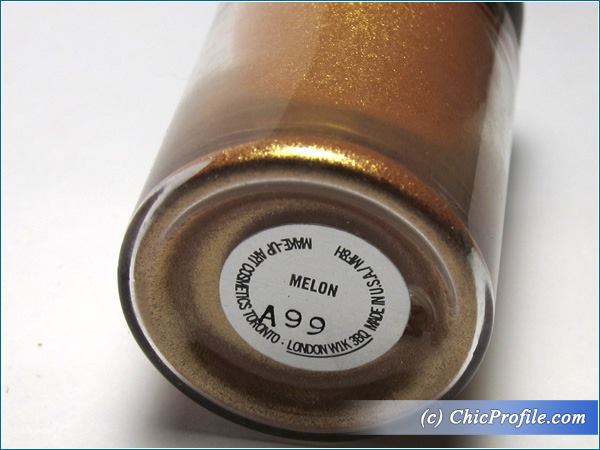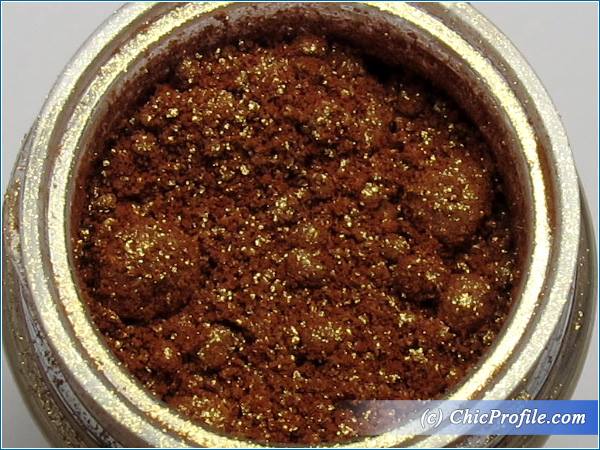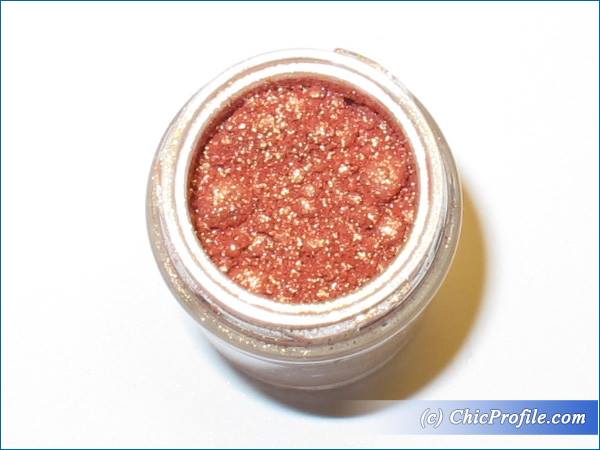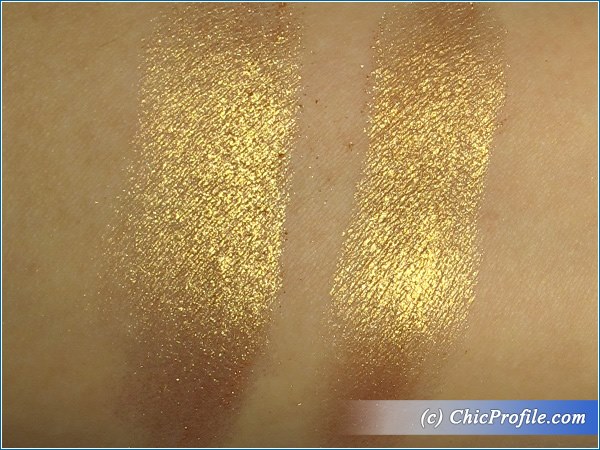 MAC Melon Pigment Swatches (Left: without primer – Right: over Too Faced Eyeshadow Primer)