Hello beauties!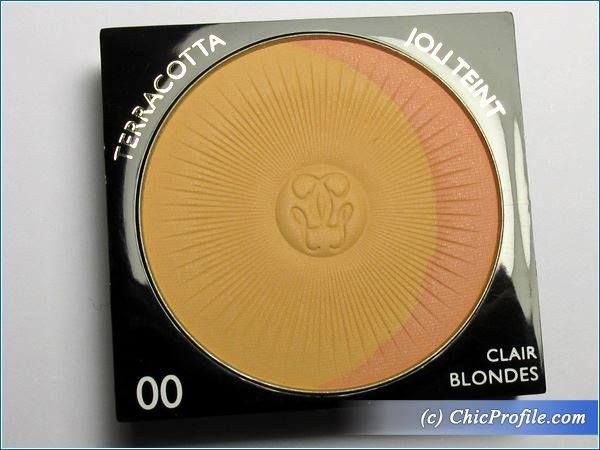 It's been 3 weeks since I posted the preview of Guerlain Terracotta Joli Teint Powder Duo Swatches (warm light) and just as many days since I've been testing this product in #00 Clair Light Blondes shade. Honestly the new Guerlain Joli Teint Powder Duo was on my makeup table since I got it and it still is, even now when I'm writing this review. I've used it very often in the past few weeks and I'm sure you've already seen a couple of my Guerlain Terracotta Joli Teint Powder Duo makeup looks.  The one I got is the lightest of the four shades released as part of Guerlain Terracotta Spring 2015 Collection (info, photos) and they will be joining the permanent range.
Availability
U.S. Launch Date – available now at Nordstrom, Neiman Marcus
International Launch Date – March 2015
Romania Launch Date – 15 March 2015 at Sephora, Douglas, Marionnaud, Kendra
Guerlain Terracotta Joli Teint Natural Healthy Glow Powder Duo ($53.00 /£35.50/ 243.00 Lei for 6 g/ 0.21 oz) in #00 Clair Light Blondes is a duo bronzing powder which comes in a rounded nude compact case. It has a beautiful sun-like pattern that reveals the bronzing powder and a half-moon which is the blush.
The Guerlain Terracotta Joli Teint bronzing powder is a light apricot beige with warm undertones and a matte finish while the blush has a pale rosy peach shade with cool undertones. First of all I love the smell of this new Terracotta Joli Teint powder duo, it's amazing, so fresh and sun-tanned like that it makes me instantly dream of my summer vacation, sitting on the beach and enjoying the hot summer sun. I actually sniffed this powder almost every other day, but once I apply it on my skin the smell isn't noticeable at all.
The texture is soft and smooth, without being powdery or dry at all and it leaves a beautiful matte finish. The color is easily buildable and blendable and it can be easily build up to a medium coverage. Applied with a light hand you can't go wrong or worrying that you've applied too much. I used a fluffy blush brush or a powder brush and I applied the bronzing color in circular motion starting from my forehead to the cheekbones and down to the chin while the cool toned blush I gently swipe it over my cheekbones for a instant fresh look.
Within seconds I get an instant natural sun-kissed look, just like I was bathing in the sun for 2 or 3 days, nothing that looks too much or that can say that you're already at the end of summer. I've always kept away from bronzing products but Guerlain Terracotta Joli Teint Powder Duo seems like the ideal bronzing powder for spring summer 2015.  It looks beautiful reviving the skin tone and giving that soft matte finish to a combination skin type like me which is always worried about using powders and blushes that don't emphasize pores and can keep my face from shining throughout the day.
I'm a natural blonde and I have a light skin tone so the shade #00 Clair Light Blondes was definitely a perfect match for me and it will also work for those with fair skin tones but if you are a medium skin tone you may find this shade to be a little light for you.
Enjoy more photos…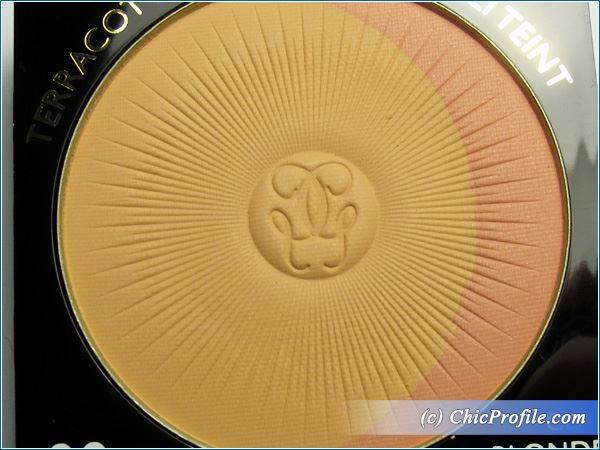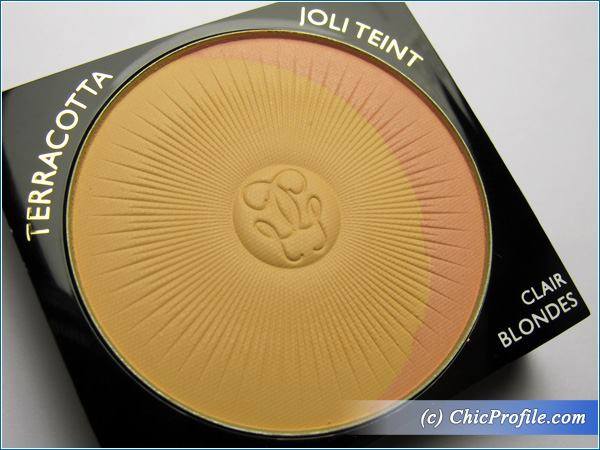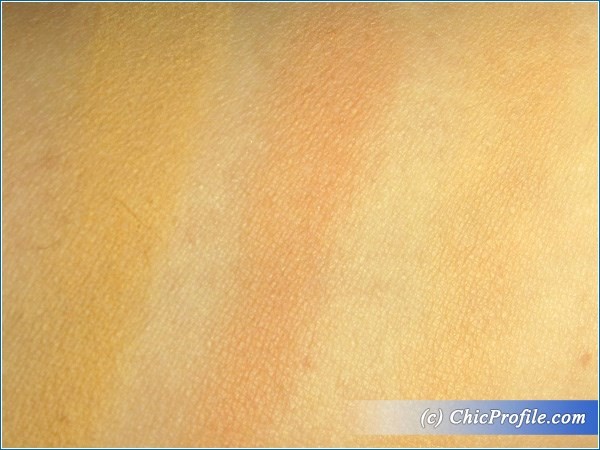 Guerlain Terracotta Joli Teint Powder Duo Swatches (warm light)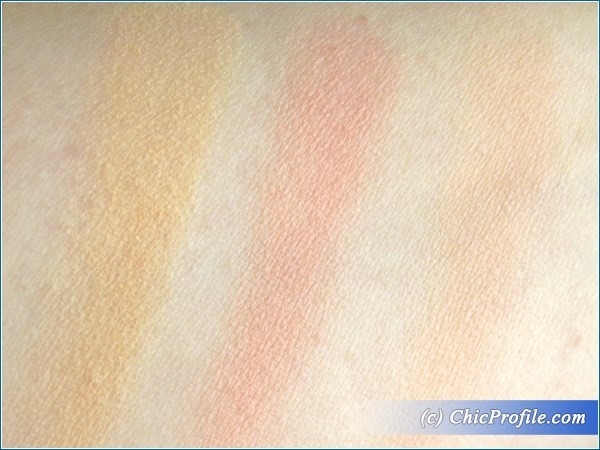 Guerlain Terracotta Joli Teint Powder Duo Swatches (white cool light)