Hello beauties!
As I'm sure you already know by now from my previous articles, MAC opened a new store in Bucharest just a few weeks ago, right in the heart of the city. I announced the news on Chicprofile's Facebook page a while ago and showed you a few sneak peek photos but because I visited the stores 2 times already, I want to show you more of the products currently available at MAC Pop-Up Store. I will be visiting MAC pretty often from now on as this store is much closer to my home so I'll start posting more swatches, photos and reviews of the new collections. This article is all about MAC Lip Products and I've chosen to swatch some of my favorite shades with different finishes.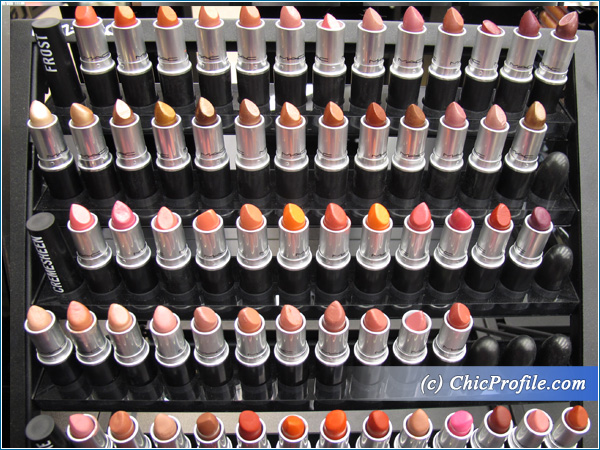 Availability
Now at MAC Pop-Up Store in Bucharest and all the other MAC Stores as well as online @maccosmetics.com
MAC Lipstick ($15.00/ €19.50 for 3 g/ 0.1 oz) is available in different finishes like: frost, matte, cremesheen, Viva Glam, glaze, sheen supreme, lustre, satin and amplified.
MAC Cremesheen Glass ($20.00/ €21.50 for 2.4 ml/ 0.08 fl oz) has a creamy and comfortable formula without being sticky.
MAC Lip Pencil ($15.00/ €16.00 for 1.45 g/ 0.05 oz) has a smooth and creamy texture, perfect for lining the lips.
Enjoy more photos…
MAC Cremesheen Glass – Top to Bottom: Boy Bait, Pagoda, Right Image, Just Superb, Loud & Lovely
MAC Cremesheen Glass Swatches – Left to Right: Loud & Lovely, Just Superb, Right Image, Pagoda, Boy Bait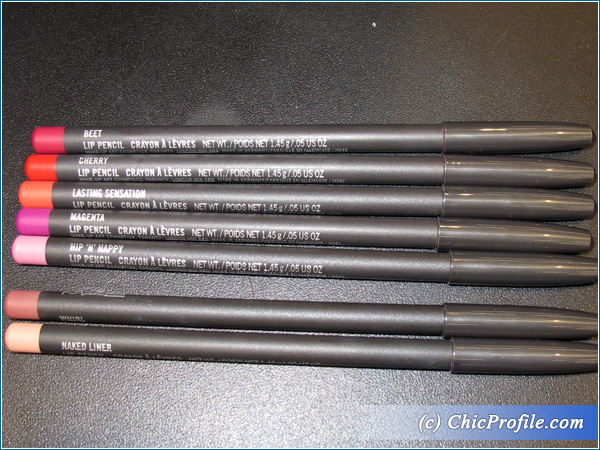 MAC Lip Pencils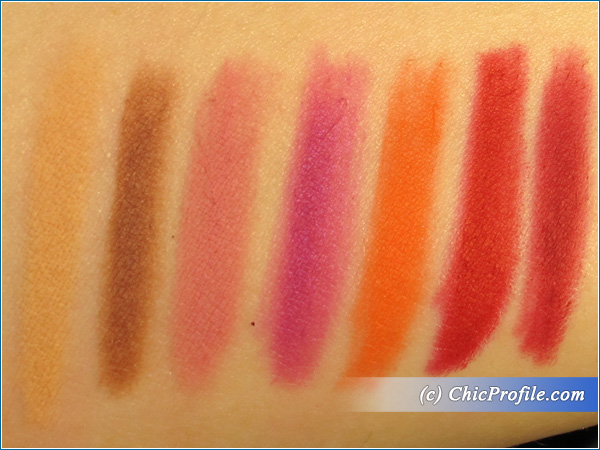 MAC Lip Pencils Swatches – Left to Right: Naked, Whirl, Hip 'N' Happy, Magenta, Lasting Sensation, Cherry, Beet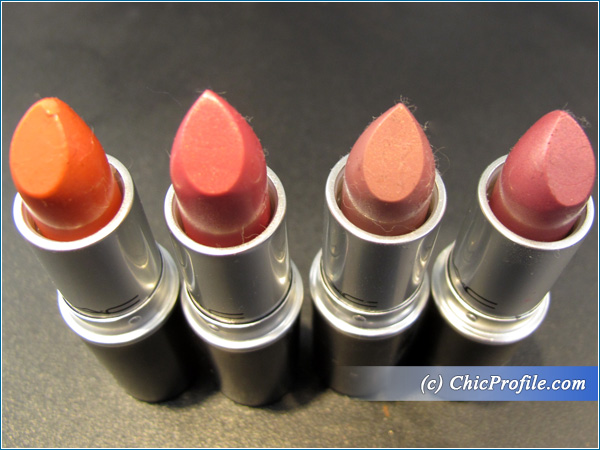 MAC Frost Lipsticks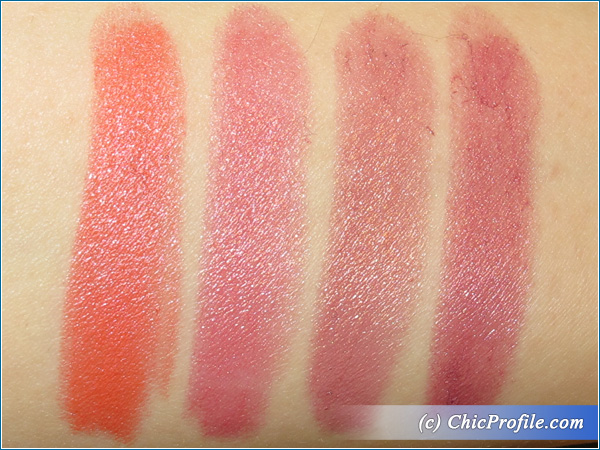 MAC Frost Lipsticks Swatches – L to R: Costa Chic, Bombshell, Fabby, Creme de la Femme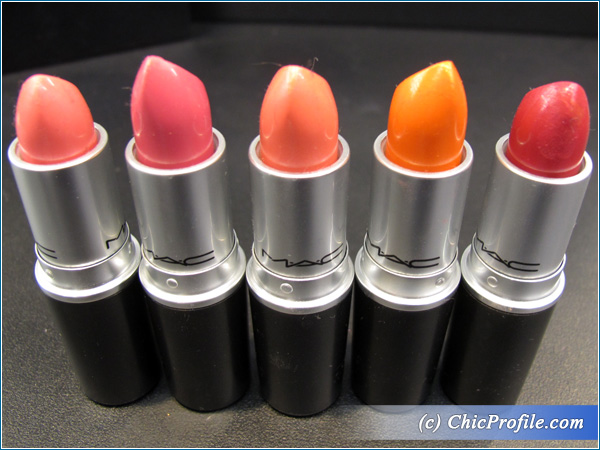 MAC Cremesheen Lipsticks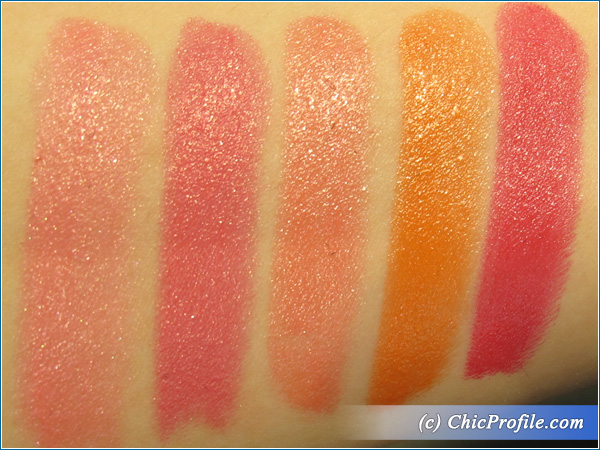 MAC Cremesheen Lipsticks Swatches – L to R: Pink Pearl, Speed Dial, Sunny Seoul, Saigon Summer, Lickable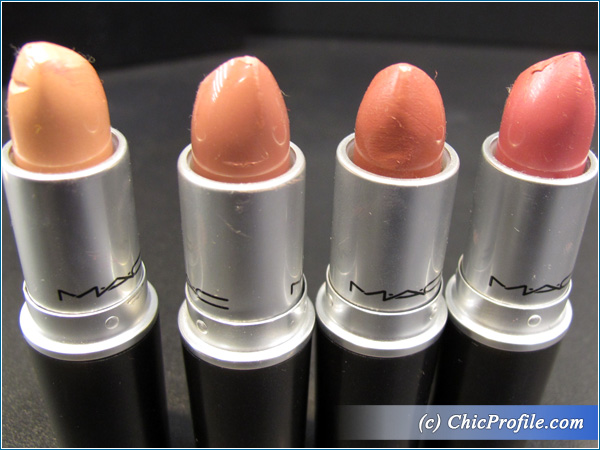 MAC Cremesheen Lipsticks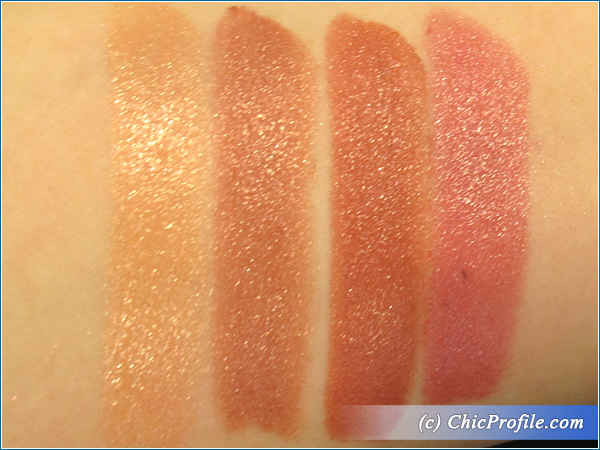 MAC Cremesheen Lipsticks Swatches – L to R: Japanese Maple, Modesty, Cosmo (Amplified), Hot Gossip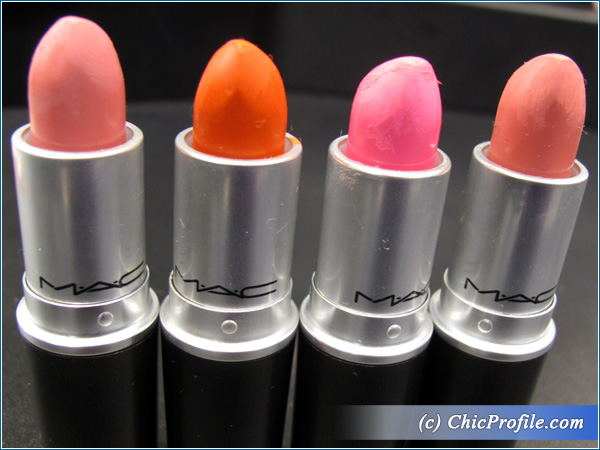 MAC Matte Lipsticks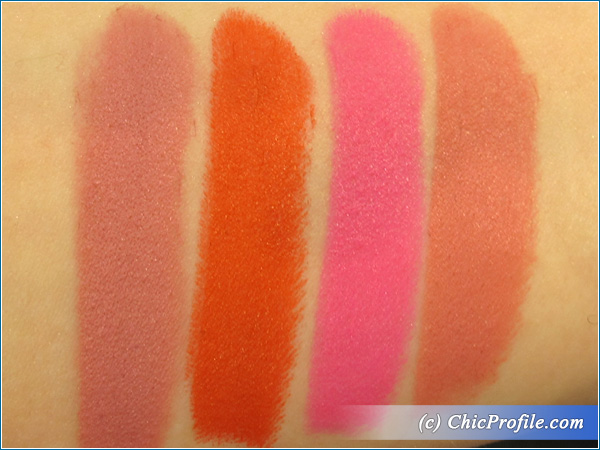 MAC Matte Lipsticks Swatches – L to R: Pink Plaid, So Chaud, Candy Yum-Yum, Please Me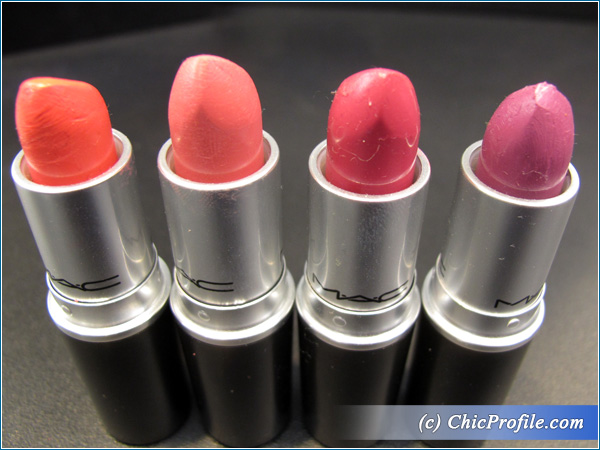 MAC Amplified Lipsticks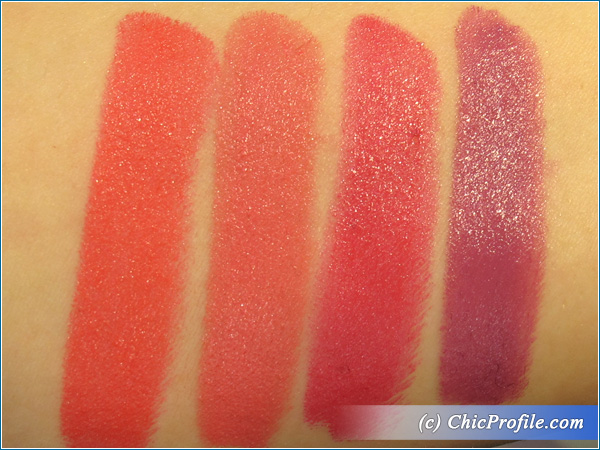 MAC Amplified Lipsticks Swatches – L to R: Impassioned, Chatter-Box, Girl About Town, Up The Amp
I hope you enjoyed this article and find it useful for your future purchases. Do you have any favorites from these shades or have you already purchased some of them? 🙂