Hello beauties!
A picture is worth a thousand words is definitely the right saying when it comes to Lancome Spring 2017 Makeup Collection. I posted this sneak peek of Lancome spring 2017 the other week on Instagram but I still wanted to blog a little bit about this collection as well, for those who are not following me yet on social media.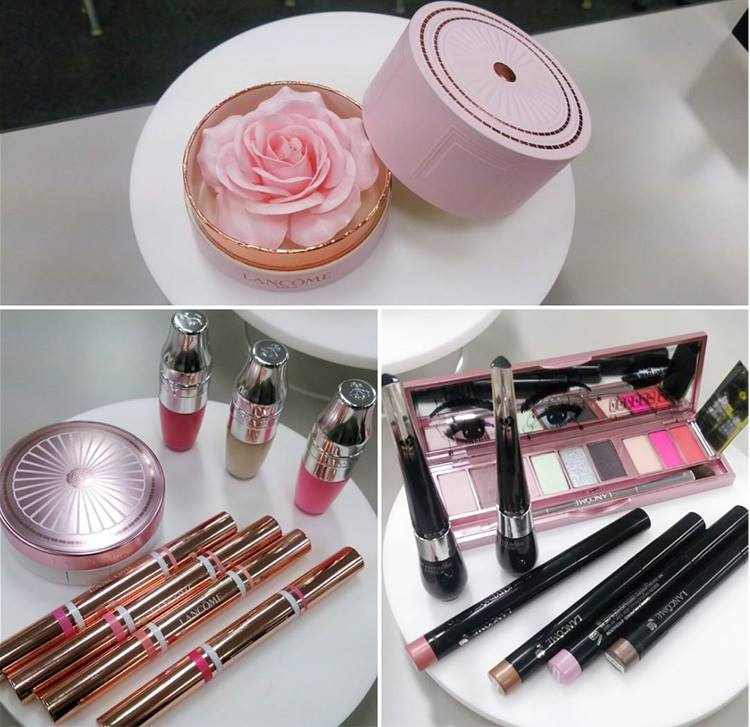 Availability
Japan Launch Date – 2 January 2017
U.S. Launch Date – January 2017
Looks like the theme for Lancome spring 2017 makeup collection is the sweet Parisienne Rose so that means delicate, soft and easy on the eye colors. Lancome Juicy Shaker lip and cheek colors seem to make a comeback next season and I'm hopping there will be more than just the three new shades listed in this photo. I really adore the Juicy Shakers and I always keep a shade in my purse whenever I want to moisturize my lips or add a fresh color to my cheeks. My favorite one is Lancome Meli Melon Juicy Shaker (review, swatches) which I think works best for light and medium skin tones as well as a lip color and also gently applied on the cheekbones.
Probably the star piece of this collection will be that Rose Powder Blush but I'm also liking the new Lancome Spring 2017 Eyeshadow Palette which hosts 6 new eye colors and 3 lip colors just like Lancome My French Noel Palette (review, photos) used to have.
We don't know yet if Lancome Grandiose Eye Liner will come up in new shades or will be just a repromote, but I'd definitely like to see a bright purple if possible.
I'm wondering about those golden duo lip products! What could they be? A lip color and a lip liner? What do you lovelies think?
So far I'm pretty enthusiastic about this collection with a rose theme as the colors seem to be so easy on the eye. How about you?
Photo credit: Biteki