Hello beauties!
I've always said I'm so grateful for having such wonderful readers. The information for this post comes directly from one of you so I couldn't wait to share the upcoming Lancome Paris en Rose Holiday 2016 Collection. I have always said how much I appreciate you messages and I'm happy to give you sneak peeks and first looks at the upcoming collections, but this time thanks to Carole C. I get to give you the color story for Lancome Christmas 2016 Collection. I will definitely re-post once I'll receive the promo photos as I can't show you the prints right now.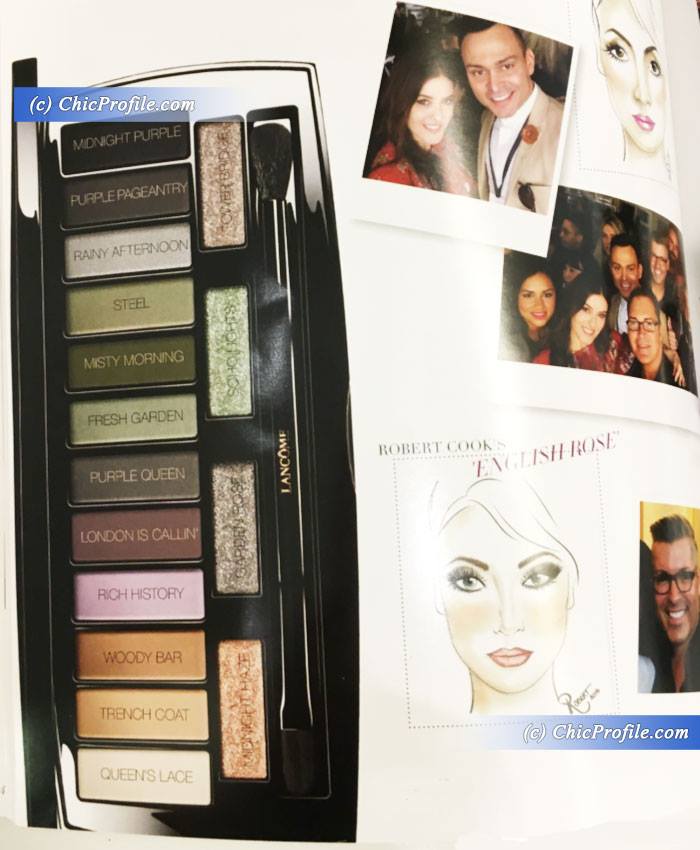 If you are following Chicprofile on Instagram you couldn't have missed my sneak peek photo of Lancome Audacity in London Palette back in June. Since I have reviewed Lancome Audacity in Paris Palette for sure I can't miss the new Lancome holiday 2016 palette created by Lisa Eldrige so I can't wait to see in person and swatch those colors. Let's see what this collection has to offer right after the jump.
Availability
U.S. Launch Date – beginning October 2016 at Neiman Marcus, Sephora, Bergdorf Goodman and @lancome-usa.com
Lancome Paris En Rose Holiday 2016 Collection
Experience the enchanting Paris en Rose collection with color inspiration by Lisa Eldrige experience a tapestry of shades inspired by beautiful holiday Parisian lights and crystalline snow flakes. Earthy neutrals dress eyes in natural splendor while bold pink and roses color lips. Star products feature new bouncy, soft eye shadows that can be used wet or dry plus double ended eye pencil to smoke and illuminate.
Lancome Audacity In London Palette – New & Limited Edition – $69.00
The new palette celebrates the timelessness of the city and was created by Lisa Eldrige in honor of her hometown. 12 matte and shimmery shades with 4 matching top coats will offer endless makeup combinations for a glamorous English Rose or Modern look.
Shades:
Queen's Lace
Trench Coat
Woody Bar
Midnight Haze
Rich History
London Is Callin'
Purple Queen
Garden Rose
Fresh Garden
Misty Morning
Steel
Soho Lights
Rainy Afternoon
Purple Pageantry
Midnight Purple
Tower Bridge
Ombre Hypnose Wet & Dry Eyeshadows – Limited Edition – $26.00
No.16 Blanc Scintillant
No.26 Brun Glace
No.36 Rose Satin
No.46 Hotel Particulier
Le Duo Khol / Double-Ended Eyeliner + Highlighting Pencil – New & Limited Edition – $27.00
No.01 Paris la Nuit
No.02 Brun Glace
No.04 Hotel Particulier
Vernis in Love – Limited Edition – $15.50
No.161 Blanc Scintillant
No.361 Paris en Rose
No.261 Brun Glace
No.461 Hotel Particulier
Lancome Aquatique – $26.50
L'Absolu Rouge – $32.00
No.377 O Oui
No.368 Rose Lancome
Grandiose Extreme Mascara – $32.00