Hello sweeties!
This fall Bobbi Brown Cosmetics celebrates its 25th Anniversary and in order to celebrate this event the new Bobbi Brown City Collection Fall 2016 will be launching next month, featuring some gorgeous palettes. Apart from this collection, also as celebration tribute we'll get to see Bobbi Brown The Nude Library 25th Anniversary Edition Palette (info, photos) that I'll be talking about in a new article. I have to say that fall 2016 will be a busy season for the brand as it will be launching at least two more collections (upcoming articles) as well as the most expected Bobbi Brown Holiday 2016 Gift Giving Collection (upcoming post).
In celebration of our 25th anniversary, I teamed up with the famed illustrator Richard Haines to create a collection of palettes inspired by three iconic fashion cities. From the cool New Yorker to the fashionable Brit to the chic Parisian, the palettes and the hand-picked shades inside perfectly capture what I love about each city.
Availability
U.S. Launch Date – end August 2016
Canada Launch Date – September 2016
International Launch Date – September 2016
UK Launch Date – September 2016 exclusively at Harrods
Bobbi Brown City Collection Fall 2016
Bobbi Brown New York Palette – Limited Edition – $75.00 / €67.00

Cream Eye Shadow
Champagne Quartz Metallic Eye Shadow
Birch Eye Shadow
Espresso Eye Shadow
Blush
Bobbi Brown London Palette – Limited Edition – $75.00 / €67.00

Pale Cream Eye Shadow
Nude Peach Eye Shadow
Nude Shimmer Wash Eye Shadow
Rich Navy Eye Shadow
Nectar Blush
Bobbi Brown Paris Palette – Limited Edition – $75.00 / €67.00

Ivory Eye Shadow
Stormy Grey Shimmer Wash Eye Shadow
Brushed Granite Metallic Eye Shadow
Eclipse Eye Shadow
French Pink Blush
Luxe Lip Color – $41.00 / €35.00

With names and shades inspired by the timeless style of the women in each city, Bobbi's treatment-infused Luxe Lip Color is the perfect finishing touch.
No.37 Bobbi (New York) (Limited Edition)
No.30 Your Majesty (London) (Repromote)
No.28 Parisian Red (Paris) (Repromote)
Long-Wear Eyeliner – Limited Edition – €25.00

Long-wearing, water-resistant and easy to apply, Bobbi's award-winning gel liner complements each palette and evokes the spirit of her favorite cities. Each Long-Wear Gel Eyeliner features a limited edition gold cap with debossed crest.
Dark Chocolate Ink (New York)
Union Jack (London)
Gunmetal Ink (Paris)
Enjoy more photos…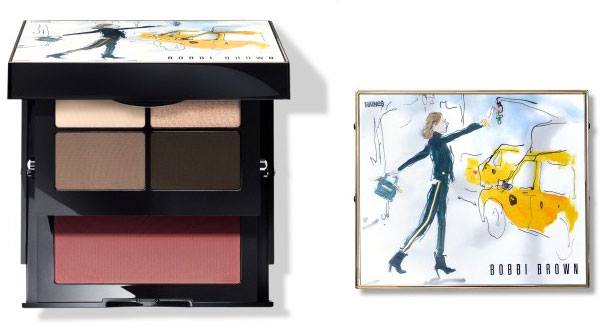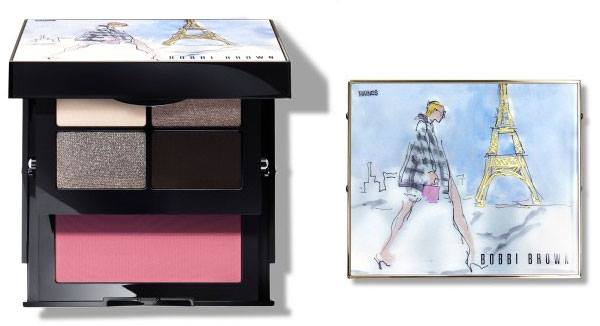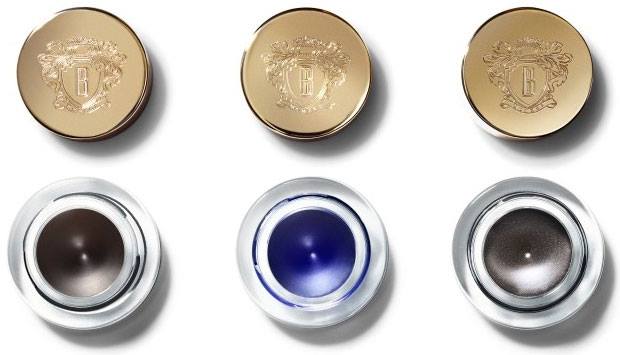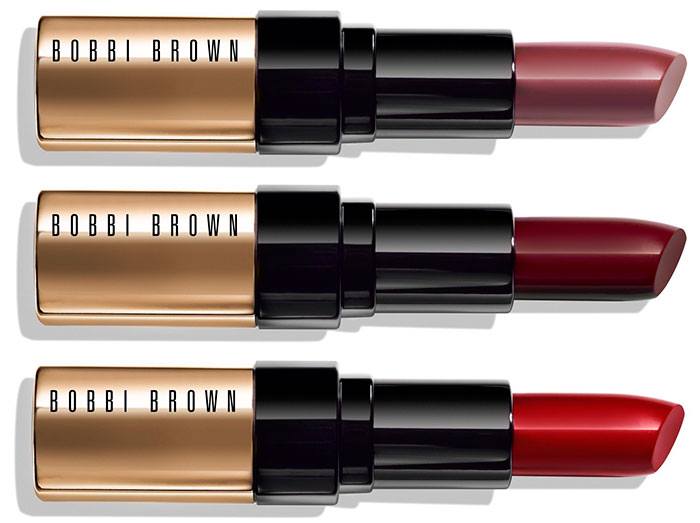 Thank you to Carole C for the info.