Hello lovelies!
Lancome presents Ideal Palettes for summer, a beauty trio of makeup palettes for eyes, lips and cheeks. You can choose between the new Lancome Ideal Palettes depending on what you are looking for as one is for sculpting, the other for glow and one to bronze.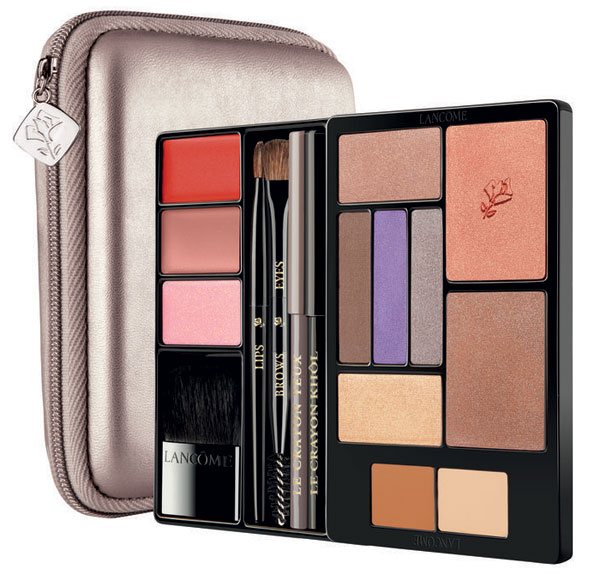 Availability
International Launch Date – Now in airports, duty free shops and onboard certain airlines
Lancome Idéal Sculpt Palette contains the perfect shades to help you contour and illuminate your complexion with the light Majeure Powder and Brun Roche Duo Blush. Perfect to take it with you when you are traveling as it presented like the other two palettes in a zipper outer case. It also includes a travel size Crayon Khol in black and another one to fill in your brows. Every Ideal Palette includes a duo Brows and Eyes brush an a travel size lip brush that you can use to apply one of the 3 lip colors.
Lancome Ideal Glow Palette is the perfect makeup item to highlight and enhance your cheekbones at it includes a matte face powder, a highlighter powder blush and 5 eye shadows in blue, black, white, gold and light blue. There's also included a duo concealer to help you conceal dark circles and minimize the effect of the problem areas especially after a long flight. For the lips you can choose between a nude, rosy pink and intense plum.
Lancome Ideal Bronze Palette gives you a sun-kissed look offering two bronzing powders in Peach Fever and Mocca Havana. Lips are meant to be kept in the summer vibe with shades of sweet pink, coral and nude.