Hello pretties!
Summer is just around the corner so today I want to present you Kinetics Summertime nail polish, a gorgeous vivid shade from Kinetics Magnolia Summer 2014 Collection (swatches/ photos).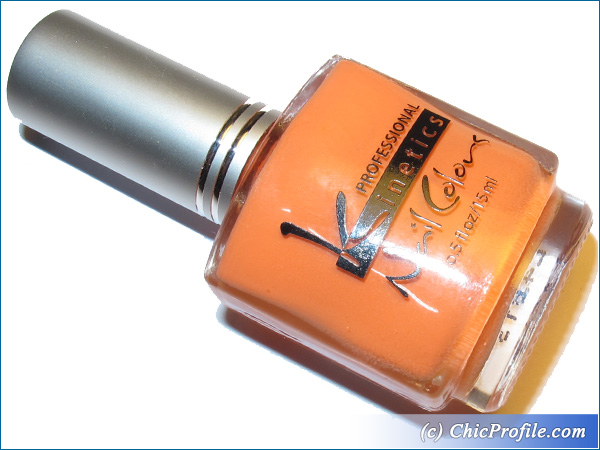 Availability
Now @kineticsnails.com, @margaritabelska.com, @kiriloff.ro
Kinetics Summertime Nail Polish (€6.00/ 25.00 Lei/ £3.60 for 15 ml/ 0.5 fl oz) is a medium peachy orange with warm undertones and a glossy finish. The color is opaque right from the first coat but did two coats to make it look more intense. It's a beautiful summery shade, almost like a neon, very vibrant and intense. The formula is well balanced between thick and thin and it applies evenly and easily across the nails without streaking, bubbling or pooling along the edges of the nail. It dries down to a nice glossy finish but if you prefer this color with a soft matte finish then you should check out Kinetics Salty Caramel nail polish (review, swatches, long-lasting test).
I used Kinetics Nano Seal Nail Treatment (review, swatches) as a base coat and Orly 3-in-1 Top Coat only of my left hand nails to add an extra glossiness and make the color last longer. After I applied the top coat I noticed a few bubbles which again show that this color doesn't like to be paired with products from other brands. I've tested other nail colors from the same collection and they all started to bubble when I applied a top coat from a different brand.
The color wore amazing for 5 days on me without any tip wear or chipping on the nails where I used Orly's top coat. On the other nails I have no chipping as well, a more matte color though and very minor tip wear.
If Kinetics Summertime is your kind of color then I say you should go for it as it has a long lasting formula that applies well on the nails and if you are in a hurry you can leave it in one coat as it is fully opaque.
Enjoy more photos…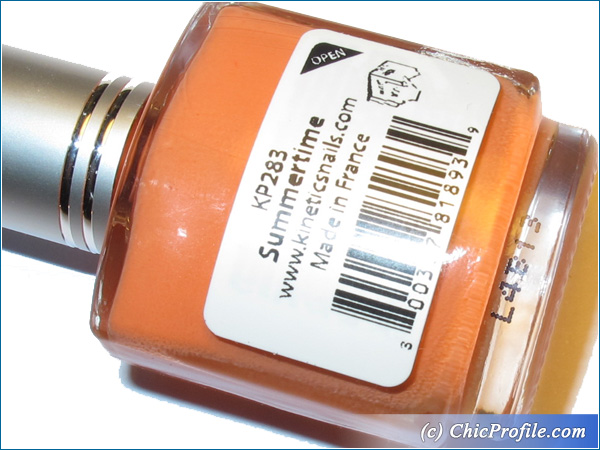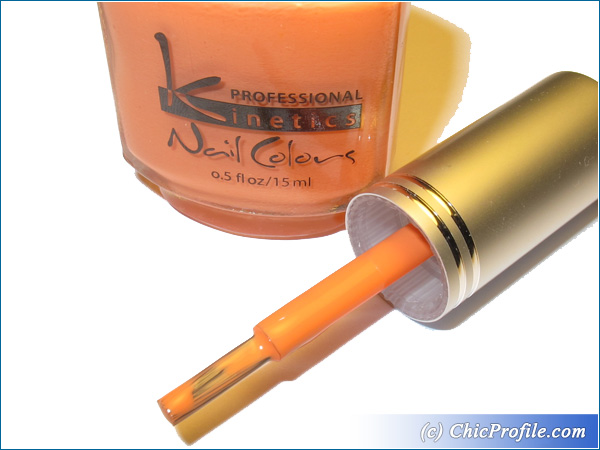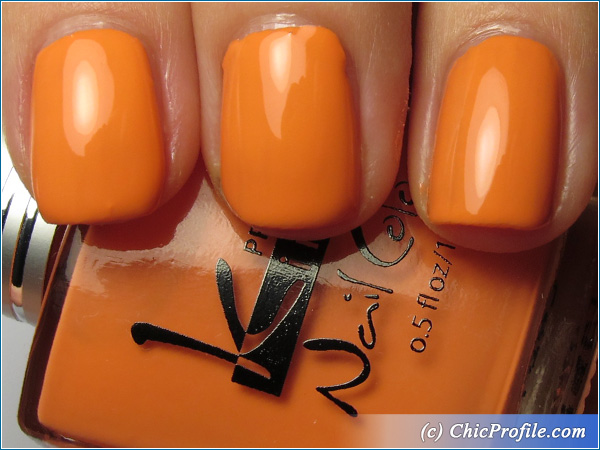 Kinetics Summertime Nail Polish Swatch – 1 coat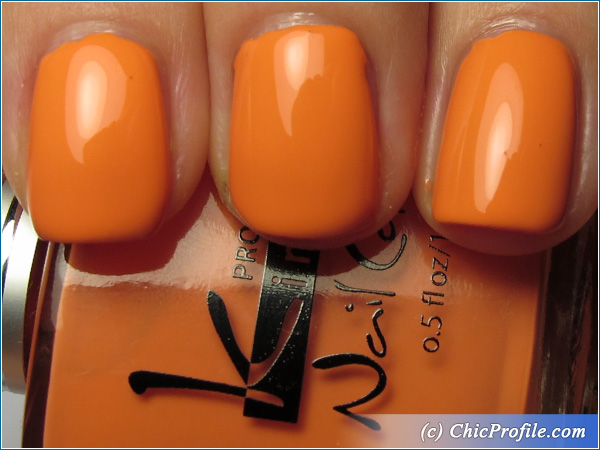 Kinetics Summertime Nail Polish Swatch – 2 coats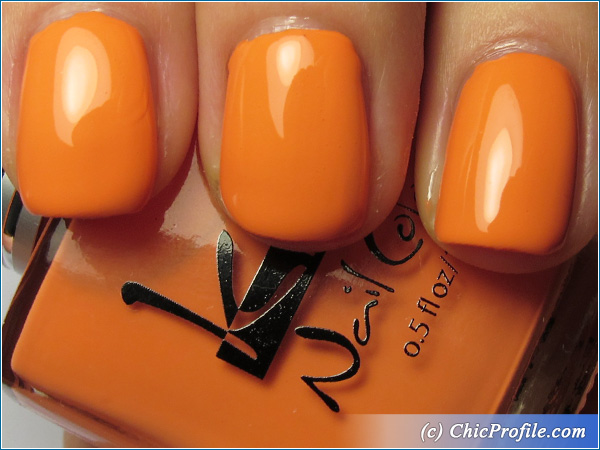 Kinetics Summertime Nail Polish Swatch – 2 coats + top coat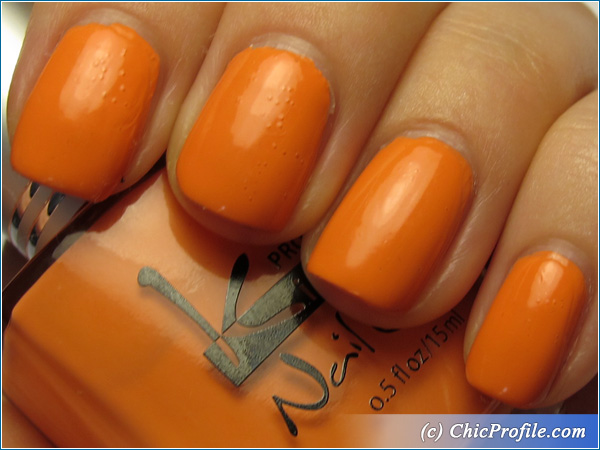 Kinetics Summertime Nail Polish Swatch – 5 Days Later (with top coat)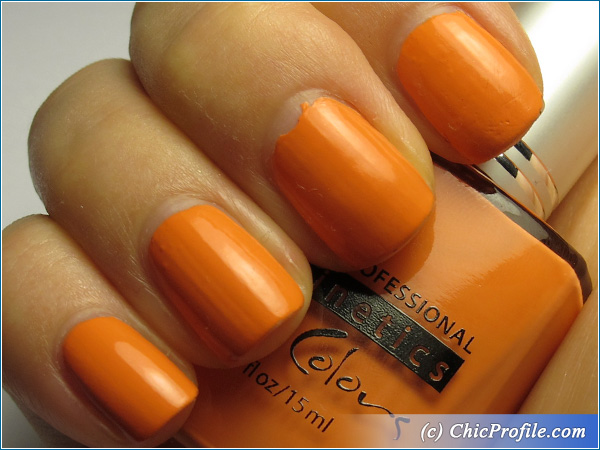 Kinetics Summertime Nail Polish Swatch – 5 Days Later (without top coat)