Hello beauties!
It's time for Kinetics Stardust nail polish review, a shade that was on my nails last week and which is part of Kinetics Penguin Galaxy Collection (info, photos, swatches). Stardust is actually one of the two glitters featured in this collection along with 10 limited edition new shades.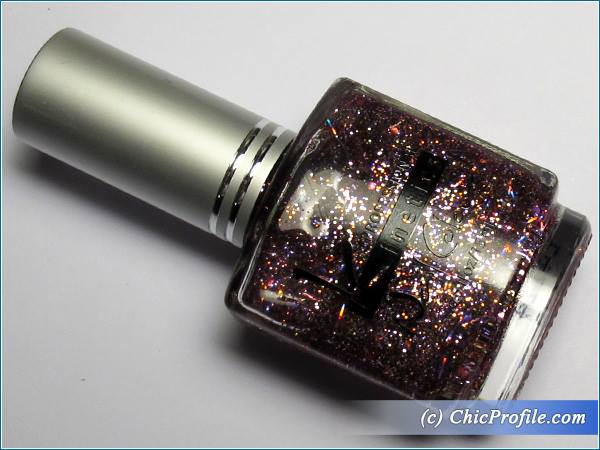 Availability
Now @kineticsnails.com, @margaritabelska.com, @kiriloff.ro
Kinetics Stardust nail polish (€6.00/ 25.00 Lei/ £3.60 for 15 ml/ 0.5 fl oz) is a multicolored holographic glitter of small rounded dots, hexagons and lines. The formula is jelly and a bit watery while the small glitter pieces come in multitude or shades ranging from plum, violet, gold, pink and blue but they tend to change their color depending on how the light hits.
Under natural light or sunlight Kinetics Stardust looks absolutely amazing, a color that it's hard to describe but where violet and plum shades are predominant. This is the kind of polish that will keep things interesting and you hardly get bored with it. It can be wore on its own but if you are looking to achieve a full opacity that won't happen even after the second layer. The color applies unevenly but there's only so much you can ask of a glitter so I do like to wear Stardust over a nail polish give it a sparkling finish and change its appearance.
I used Kinetics Nano Rhino (review, swatches, photos) as a base coat while only on my left hand nails I applied Kinetics Nano Shark Treatment (review, swatches, photos) as a top coat. Applying a thin layer of top coat makes Kinetics Stardust texture to be a little smoother.
After 5 days wear the results are more than visible in the photos bellow. Without a base coat the polished chipped considerably while on the other nails I had only minor tip wear. This color is beautiful, versatile, interesting and able to give each polish a new effect and an interesting appearance. I would really wish for a pigment in this shade as it will make a great makeup look.
Enjoy more photos…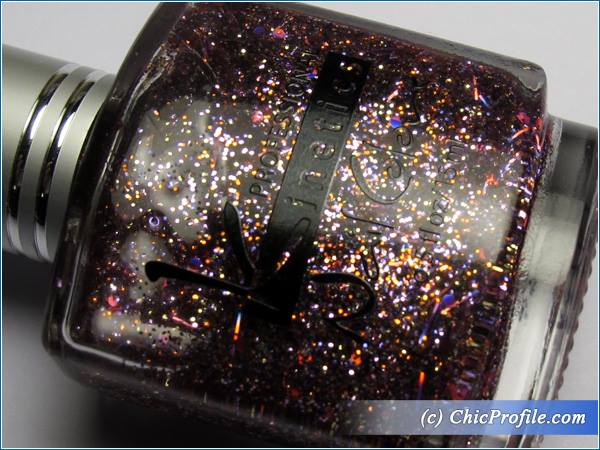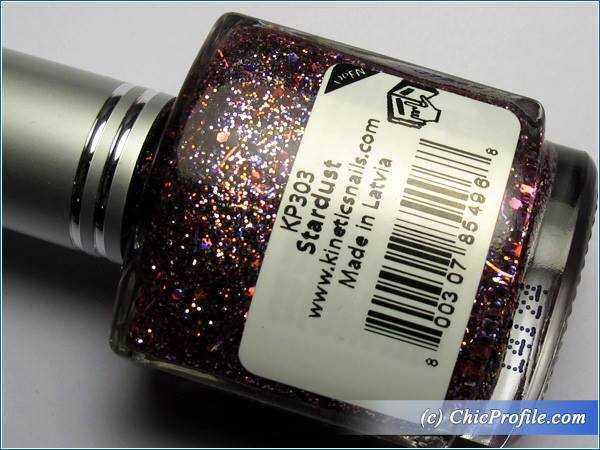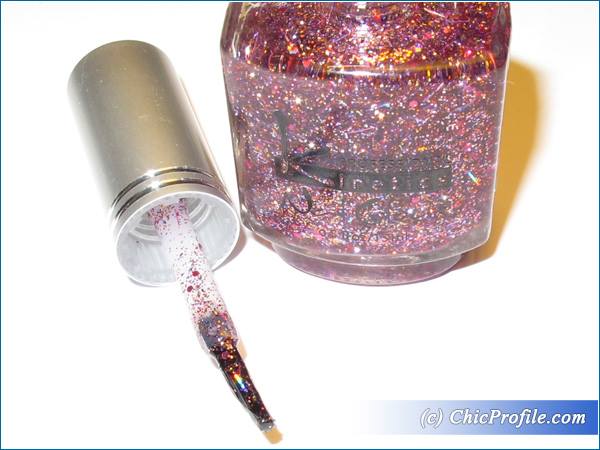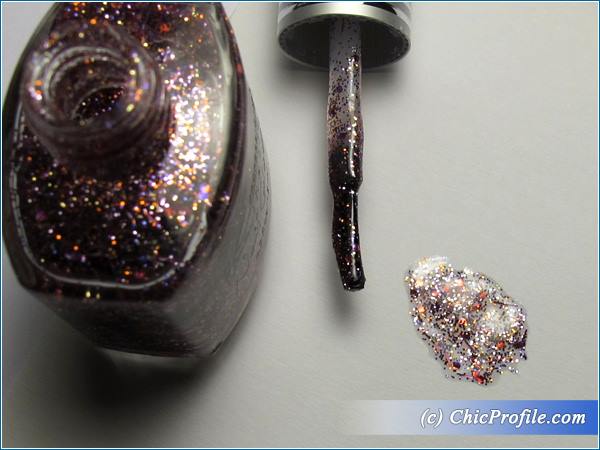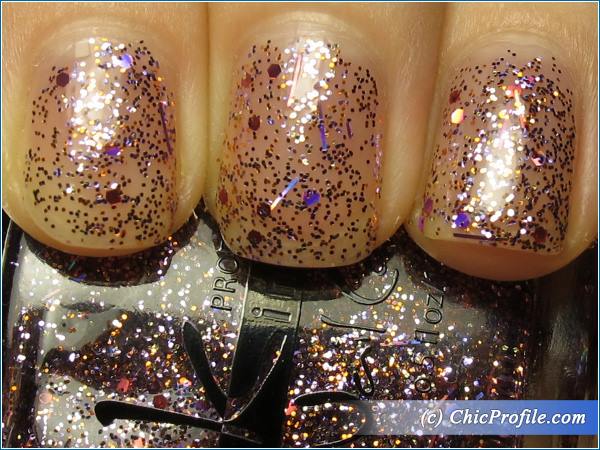 Kinetics Stardust Nail Polish Swatch – 1 coat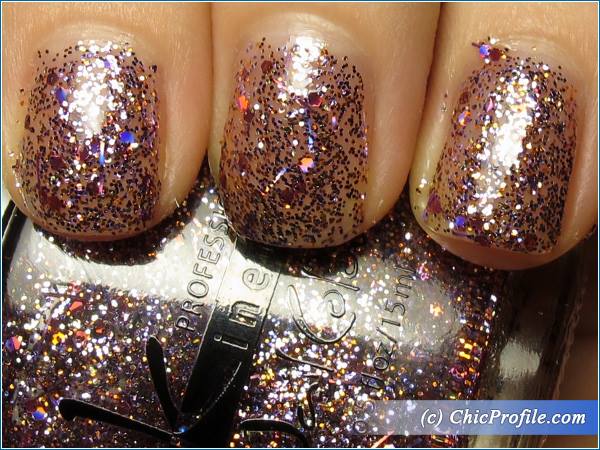 Kinetics Stardust Nail Polish Swatch – 2 coats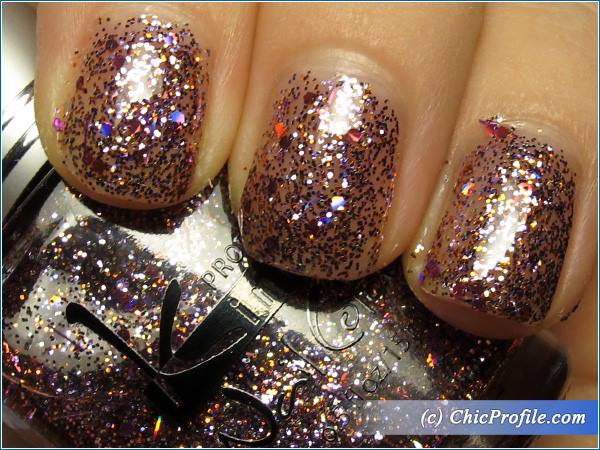 Kinetics Stardust Nail Polish Swatch – 2 coats + top coat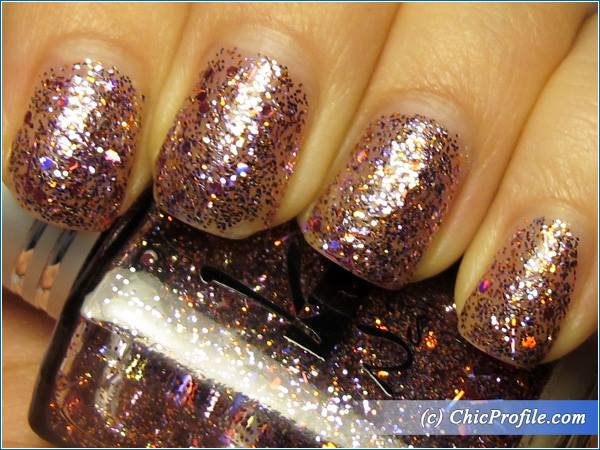 Kinetics Stardust Nail Polish Swatch 5 Days Later (with top coat)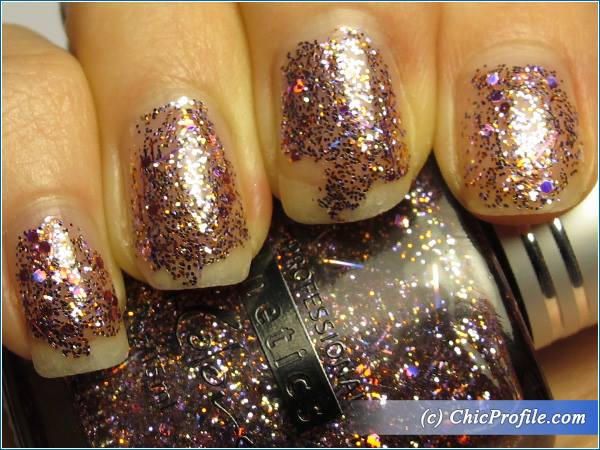 Kinetics Stardust Nail Polish Swatch 5 Days Later (without top coat)