Hello beauties!
Last week I had on my nails Kinetics So Coral Nail Polish, a perfect happy summer shade.  If you are not color shy but you also don't crave something intense on your nails, Kinetics So Coral nail lacquer could be exactly what you are looking for. A few days ago I was in a mood to try something more summer appropriate so this sweet pink coraly nail color was just the perfect choice for me.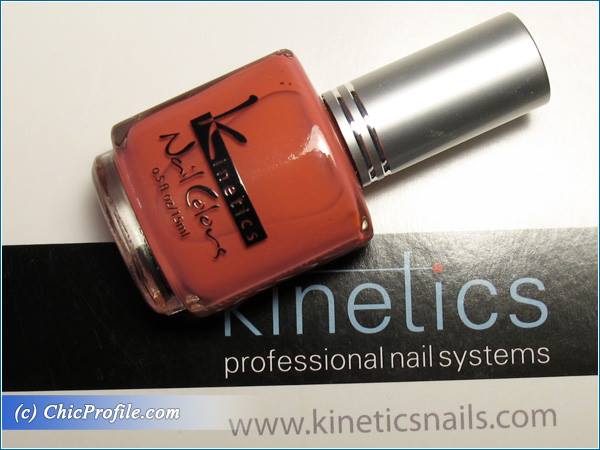 Availability
Now @kineticsnails.com, @margaritabelska.com, @kiriloff.ro
Kinetics So Coral Nail Polish (€6.00/ 25.00 Lei/ £3.60 for 15 ml/ 0.5 fl oz) is a medium coral with a hint of pink to it which makes it lean more towards the soft rosy shade rather than orange. It has a nice natural shiny nothing over the top so if you want to achieve that true glossiness that you should reach out for your top coat.
It has a very well balanced formula, just the right combination between thick and thin which glides easily and effortlessly across the nails layering a beautiful evenly color. The creamy formula of Kinetics So Coral nail polish makes the application so easy, without bubbling, streaking or pulling along the edges of the nail. It looks bright and pigmented right from the first coat but you'll definitely get that opaque color coverage after the second coat.
I used Kinetics Nano Shark Emergency Nail Treatment (review, swatches, photos) as a base coat on all of my nails and the new Essence Gel Top Coat just on my left hand nails so I can test the polish and compare the results a couple of days later.
After six days wear you can see the results by yourself in the photos bellow. On the nails where I've applied the top coat, the color is still vibrant and has a natural shine but with some minor chipping on two of my nails. On the other nails where I've applied only two layers of Kinetics So Coral nail polish the results are a bit more different as you can see the polishes chipped considerably more compared to the other nails and the color is a bit more mattified but that's normal when using soap, hand creams and lotions.
Enjoy more photos…
Kinetics So Coral Nail Polish Swatch – 1 coat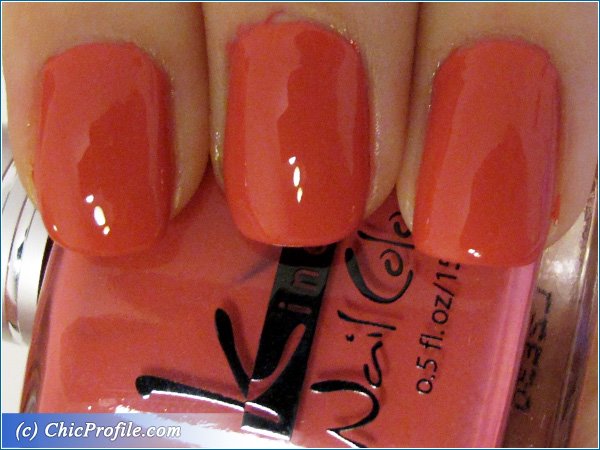 Kinetics So Coral Nail Polish Swatch – 2 coats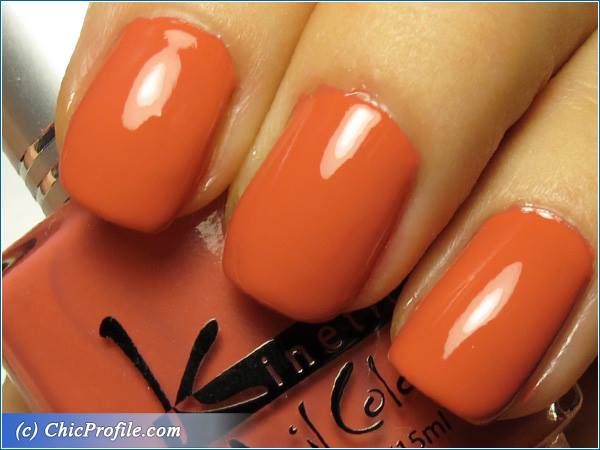 Kinetics So Coral Nail Polish Swatch – 2 coats + top coat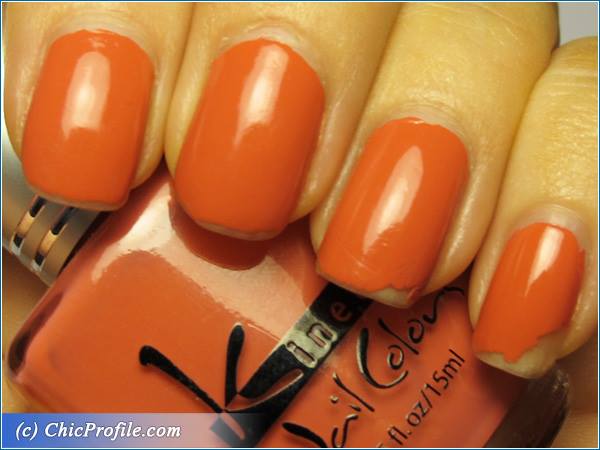 Kinetics So Coral Nail Polish Swatch – 6 Days Later (with top coat)
Kinetics So Coral Nail Polish Swatch – 6 Days Later (without top coat)