Hello pretties!
Kinetics Prima Solar Gel Nail Polish is the kind of shade that will be not only appropriate for spring but also for a casual day, something to wear on your day at the office or whenever you feel like in the mood for a nude rose. It's one of those light shades that will complement any skin color without looking to pale and will go with every nail length. Kinetics Solar Gel formula will ensure up to 10 days long lasting nail color with a gel shine effect without using an UV lamp.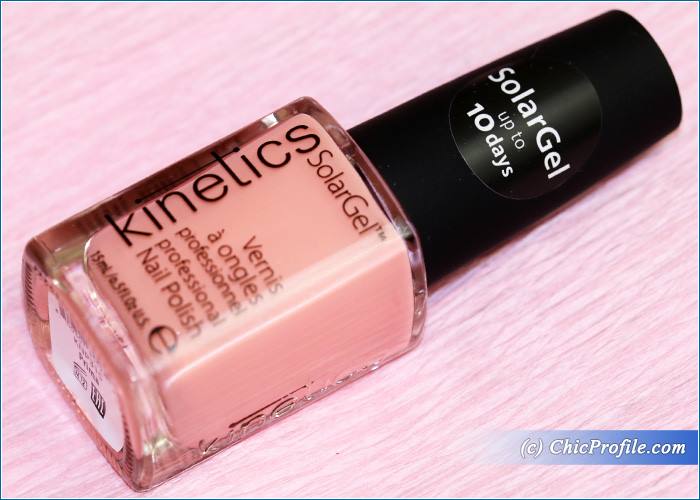 Where to buy:
Now @kineticsnails.com, @margaritabelska.com, @kiriloff.ro
Kinetics Prima Solar Gel Nail Polish (€6.00/ 25.00 Lei/ £3.60 for 15 ml/ 0.5 fl oz) is a light-medium beige peachy-rose with neutral undertones and a shiny finish. Due to its Solar Gel formula the finish is luscious and will give you that beautiful effect of wet nails. The consistency is well balanced between thick and thin so the application went on without problems.I didn't have any streakiness, bubbling and it didn't pool around the edges of the nail. It glided on easily and evenly, revealing a semi-sheer color coverage in one coat and a totally opaque color in two coats. It has a beautiful shine and it's really up to you if you want to add a protective layer of top coat at this point.
I like to seal the nail polish and also the nail tips with a thin coat of Kinetics Solar Gel Top Coat which is the best I've tested so far. Not only it adds a plus of glossiness but it also prevents your polish from chipping and adds a few extra days wear to any nail color.
I usually get around 7 days wear of a decent nail color with Kinetics Solar Gel nail polish, without chipping and in 10 days I get a visible nail wear.
Enjoy more photos…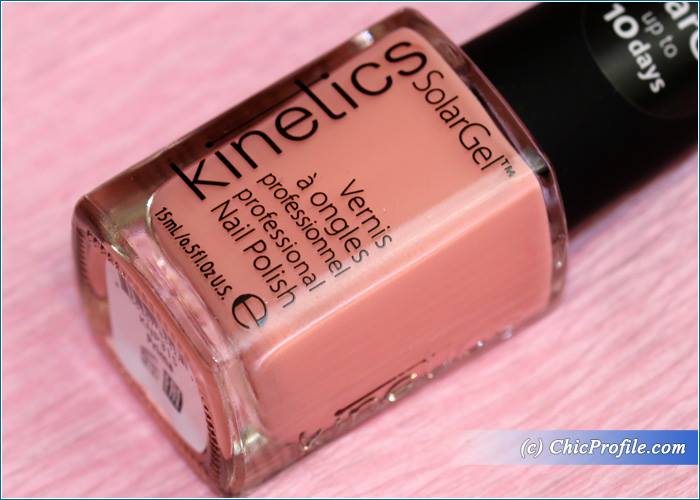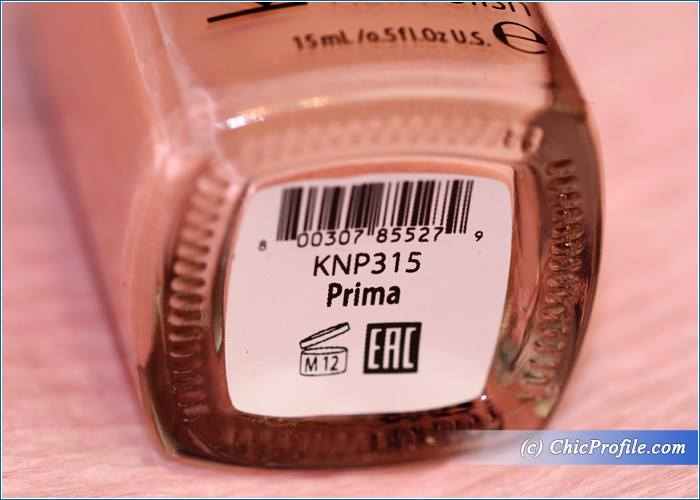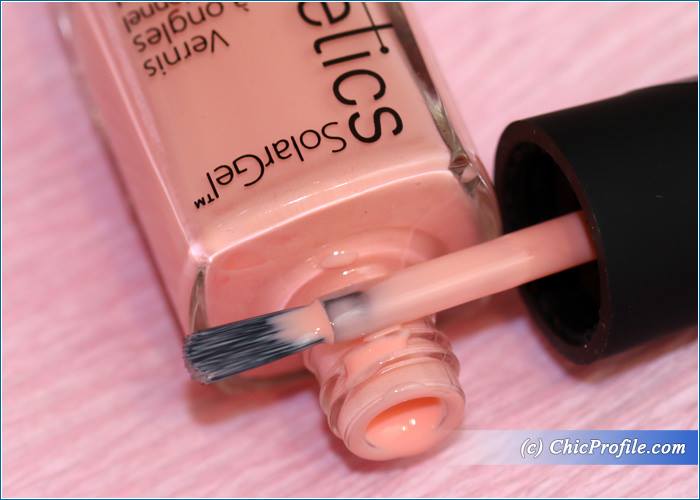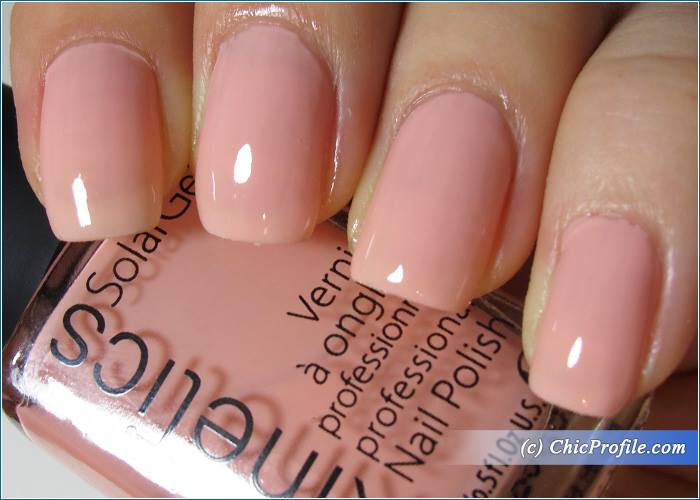 Kinetics Prima Solar Gel Nail Polish Swatch – 1 coat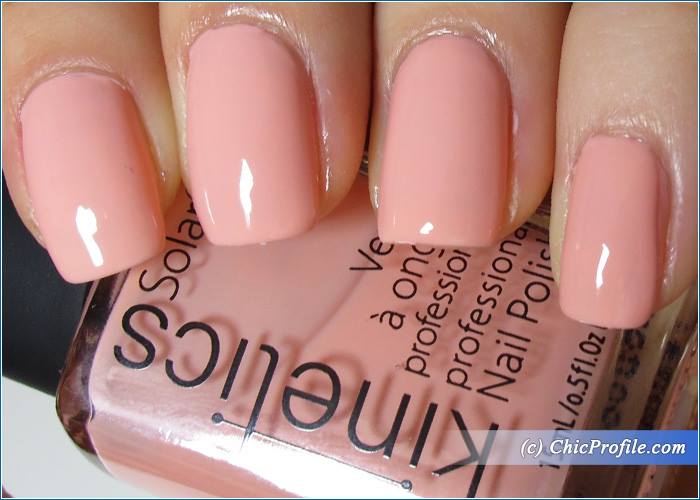 Kinetics Prima Solar Gel Nail Polish Swatch – 2 coats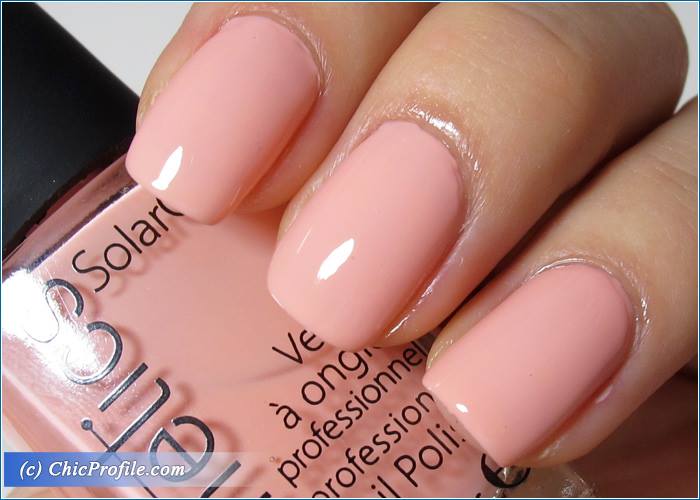 Kinetics Prima Solar Gel Nail Polish Swatch – 2 coats + Solar Gel Top Coat