Hello lovelies!
Today I will present you Kinetics Pistachio Sorbet nail polish the last shade I've tested from Kinetics Ice Cream Spring 2014 Collection (swatches/ photos). This collection features 6 nail polishes with ice cream name inspired and matte finishes. I tested and wore all of them and in case you've missed my individual reviews I shall post a review round-up post of this collection very soon.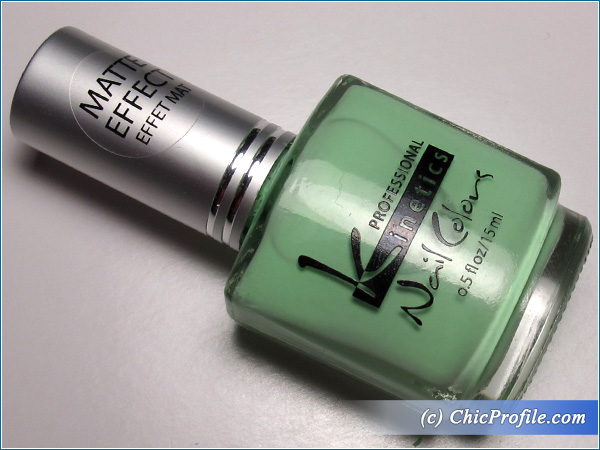 Availability
Now @kineticsnails.com, @margaritabelska.com, @kiriloff.ro
Kinetics Pistachio Sorbet Nail Polish (€6.00/ 25.00 Lei/ £3.60 for 15 ml/ 0.5 fl oz) is a light neon pistachio green shade with a soft matte finish. Truly a vivid and joyful color this is definitely for those who are not color shy and dare to wear a more unusual nail polish on their nails. It looks fully opaque in two coats but in one coat it leaves an uneven and streaky looking color behind.
The formula is medium-thick, very creamy but a bit heavy as it give a streaky look when it is applied in the beginning and it also pooled a bit along the edges of the nails. I used Kinetics Nano Shark Emergency Treatment for damaged nails (review, swatches, photos) as a base coat on all of my nails and on my left hand nails I used Kinetics Matte One Night Top Coat.
It's up to you if you want to apply a matte top coat to make the color last longer but if you don't like the matte finish you can apply a glossy top coat. I will apologize in advance because while I was wearing this nail polish I broke one of my nails and the appearance is not perfect but I didn't want to cut all of my nails the same size to show you the results after a few days of wear.
I had 5 days wear with Kinetics Pistachio Sorbet nail polish formula and while on the nails where I've applied the top coat I had only minor tip wear without chipping on the other nails the polished chipped terribly at the ends. As a soft neon I have to say this polish dries very fast, within less than 2 minutes so it's a great option if you are in a hurry and you want a fast drying nail color. If  you decide to keep it in two coats without a top coat you will get about 3 and half days wear.
Enjoy more photos…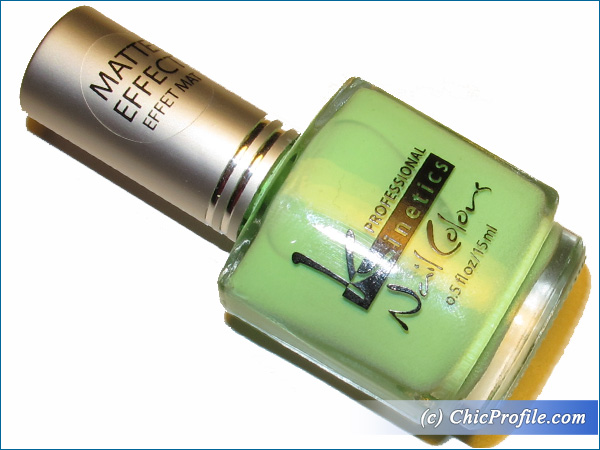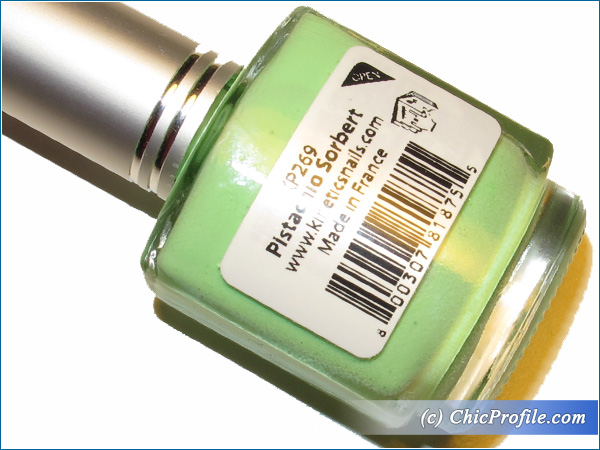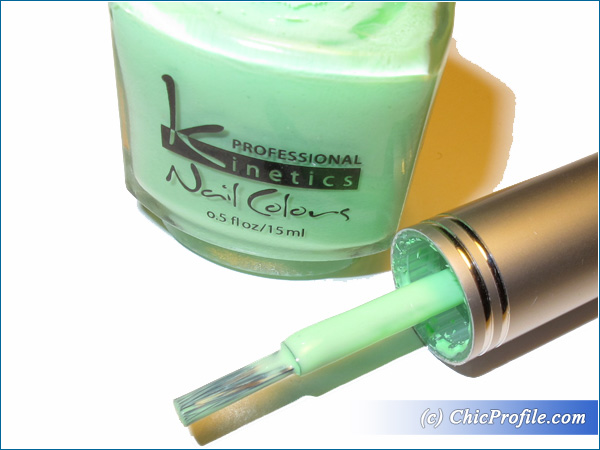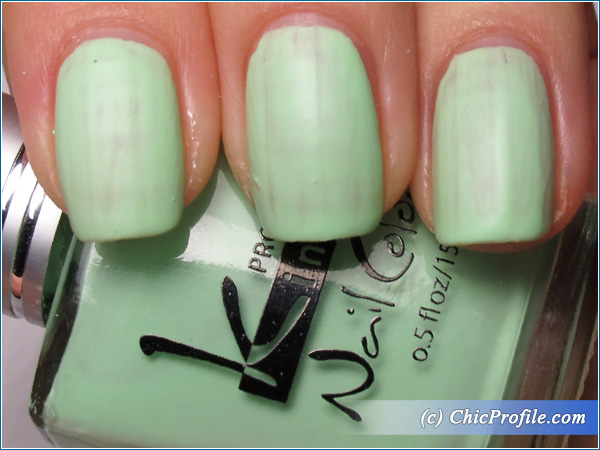 Kinetics Pistachio Sorbet Nail Polish Swatch – 1 coat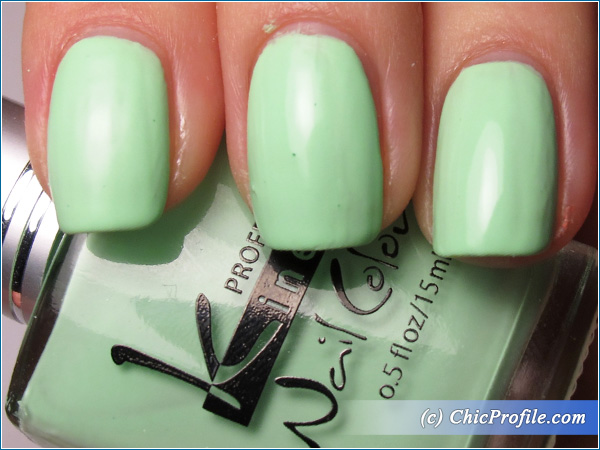 Kinetics Pistachio Sorbet Nail Polish Swatch – 2 coats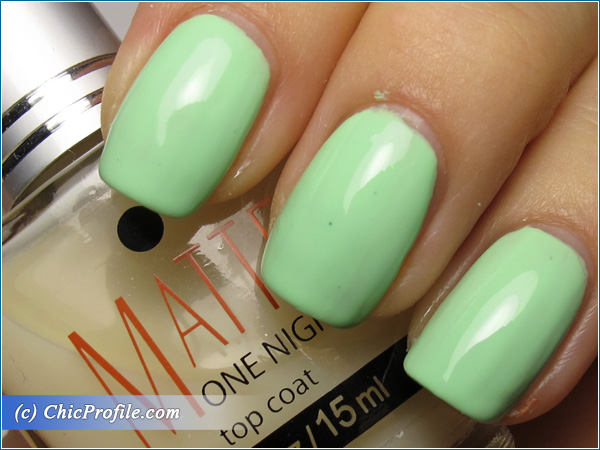 Kinetics Pistachio Sorbet Nail Polish Swatch – with top coat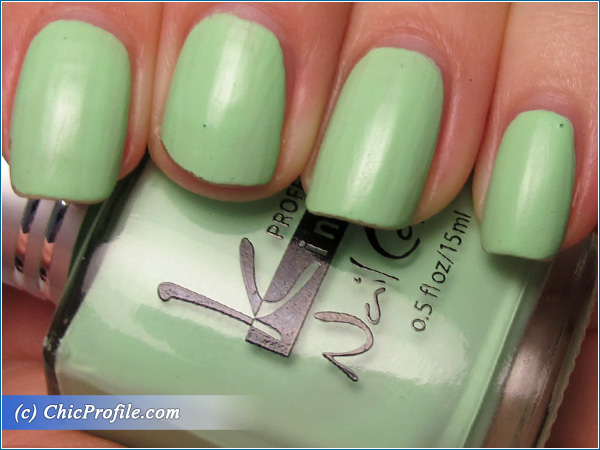 Kinetics Pistachio Sorbet Nail Polish Swatch –  5 Days Later with top coat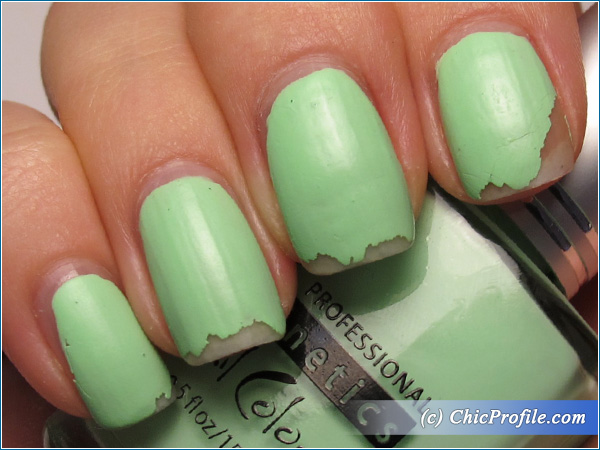 Kinetics Pistachio Sorbet Nail Polish Swatch –  5 Days Later without top coat