Hello pretties!
I'm painting my nails pretty light this season so Kinetics Pirouette Solar Gel Nail Polish was waiting in line to be reviewed for a while now. I'm still trying to post-pone those edgy, darker nail colors for the end of autumn so for the time being I'm choosing lighter shades. I've told you about the amazing new Solar Gel formula of Kinetics nail polishes and how long lasting they are combined with the Solar Gel Top Coat. I've actually bought a new bottle of Solar Gel top coat earlier this month when I stopped by Kinetics booth at Cosmetic Beauty Hair 2016 exhibition.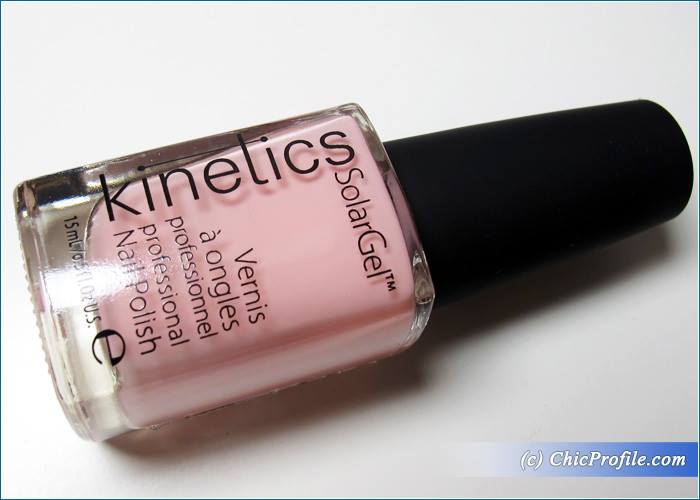 Where to buy:
Now @kineticsnails.com, @margaritabelska.com, @kiriloff.ro
Kinetics Pirouette Solar Gel Nail Polish (€6.00/ 25.00 Lei/ £3.60 for 15 ml/ 0.5 fl oz) is a light dirty rosy-beige with neutral undertones and a shiny finish. It has a good color payoff, being totally opaque in two coats. The finish is absolutely gorgeous, a beautiful shine even without the help of a top coat, but surely one thin layer of Kinetics Solar Gel top coat will make this polish last longer.
It has a creamy consistency very well balanced between thick and thin so the application went easily. The polish glided evenly across my nails without streaking or bubbling. You can keep the color in just one layer if you want but for a full color coverage I choose to apply two layers. The polish dries out pretty quickly so you won't have to wait between layers when you apply it.
I like this color a lot, a beautiful rosy nude which can be perfect to wear at the office, at school and why not even as a bride to be. I admit that maybe is not the more suited color for the Autumn season when we tend to go a couple of shades darker on our nail polishes, but currently I'm on the mood of wearing mostly nudes on my nails.
As always, I had to put this nail polish to the test so I applied a coat of Kinetics Solar Gel Top Coat on my left hand nails only so I could compare the results and show you the differences.
As you can see after 9 days wear the photos speak for themselves showing visible but minor tip wear on the nails protected by top coat and still a shiny finish. Where I haven't applied top coat the polish didn't last that long and you can see how it chipped from my nails.
That's why I like to apply this amazing Solar Gel top coat, to ensure a few extra days of wear to all of my nail polishes. 🙂
Enjoy more photos…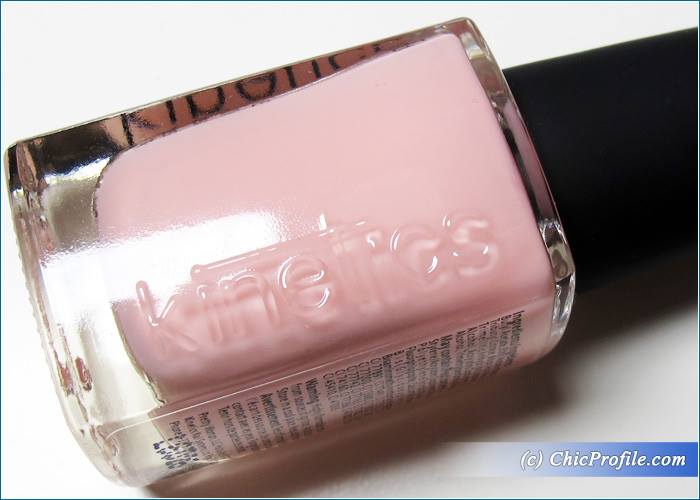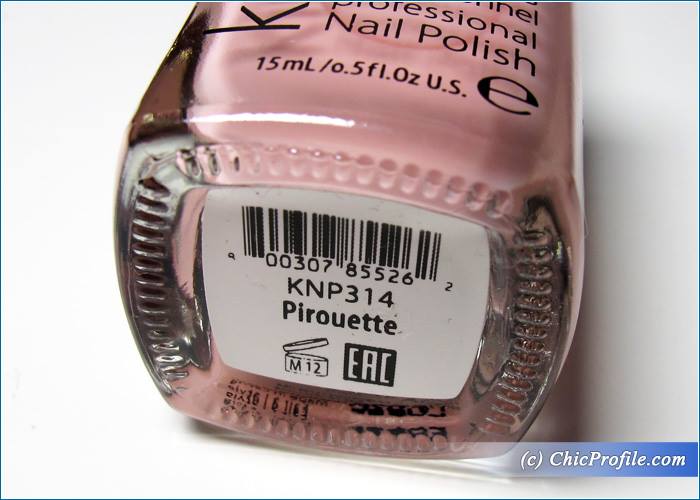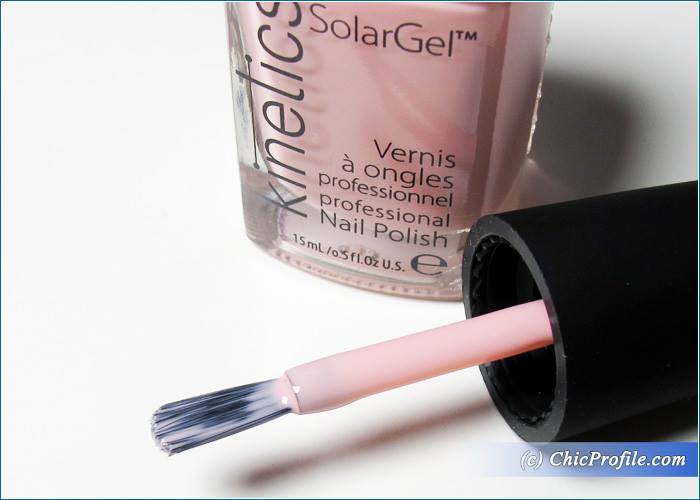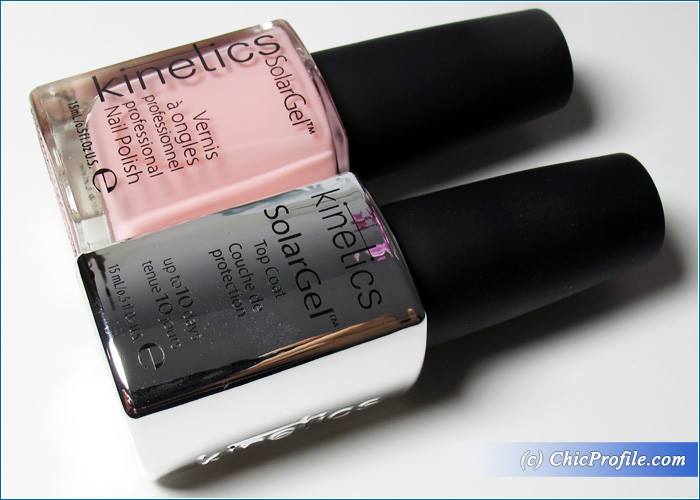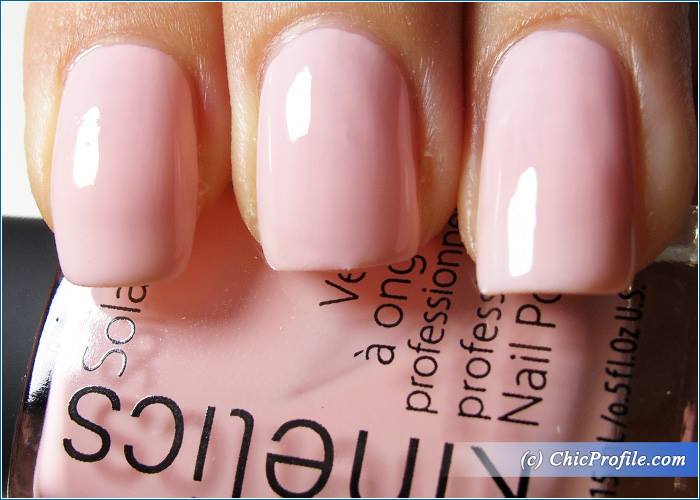 Kinetics Pirouette Solar Gel Nail Polish Swatch – 1 coat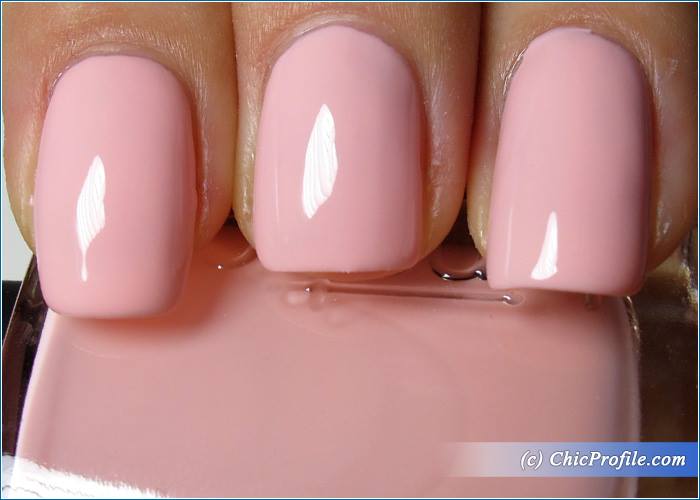 Kinetics Pirouette Solar Gel Nail Polish Swatch – 2 coats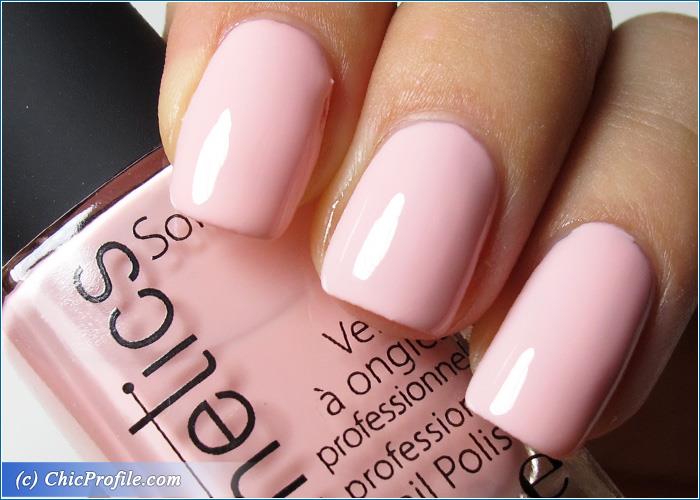 Kinetics Pirouette Solar Gel Nail Polish Swatch – 2 coats + top coat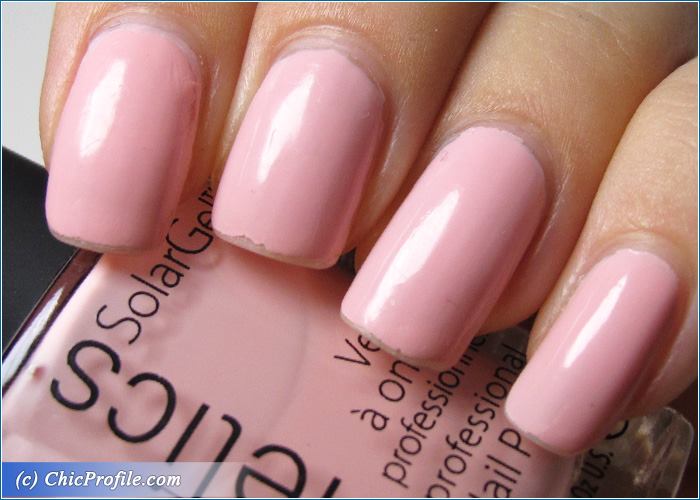 Kinetics Pirouette Solar Gel Nail Polish Swatch – 2 coats + top coat (9 days later)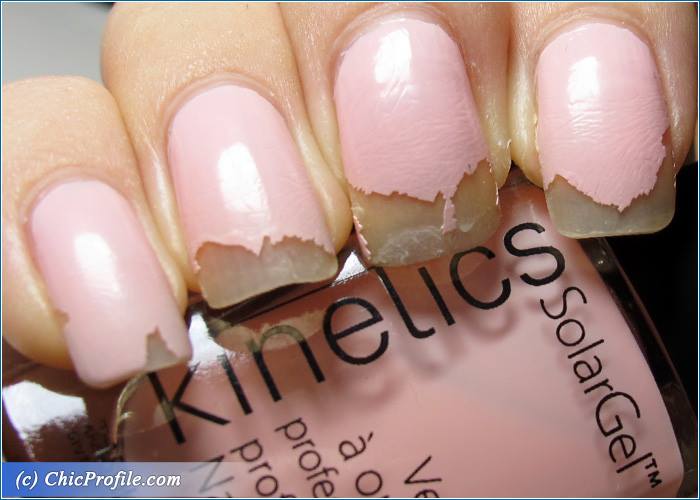 Kinetics Pirouette Solar Gel Nail Polish Swatch – 9 days later (without top coat)