Hello beauties!
After this week it surely seems like it's Never Too Late for me to wear this special green Kinetics nail polish, since I've never really been into this color. As soon as I start applying the first coat I realized just how much I like it, how vivid and summery it looks. Kinetics Never Too Late is one of the 10 new nail lacquers from Kinetics Magnolia Summer 2014 Collection (swatches/ photos).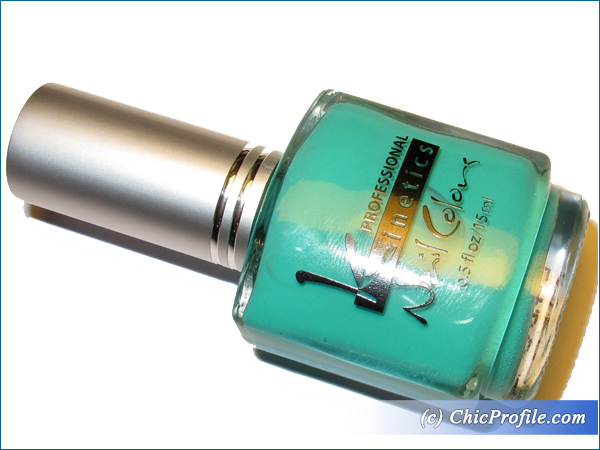 Availability
Now @kineticsnails.com, @margaritabelska.com, @kiriloff.ro
Kinetics Never Too Late Nail Polish (€6.00/ 25.00 Lei/ £3.60 for 15 ml/ 0.5 fl oz) is a medium-deep vivid turquoise green, more on the green side than on the blue one and it has a beautiful glossy finish. The formula is impeccable, light without being watery, very fluid, gliding easily across the nail. Two coats were all I needed for a perfectly opaque color coverage and a high shine.
The application went fairly well, but when I applied the first coat the color looked just a little bit uneven, thing that was rectified immediately upon the second coat. Kinetics Never Too Late is truly a shade made for summer and for those who like and appreciate that special tint of green. It's not a turquoise but nor a true green, I would say something in between the two but definitely with cool undertones.
As a base coat I used Jordana Garlic Growth on all of my nails while on my left hand nails I choose to apply Jordana Yellow Out Top Coat for a plus of glossiness and to be able to compare the results in a few days.
I had 5 days wear with this formula before I decided it was time to remove the polish and bellow you can take a closer look at the results. The color was still vibrant, intense and opaque, a bit more mattified on the nails where I haven't applied top coat, but that's just normal when you use soap, lotions and cremes. I'm happy to say the formula is quite long lasting, showing only minor tip wear on the nails which were protected by the top coat and a slight chipping that occurred on the 5th day after I took a hot bath. On the other nails I had some visible tip wear but nonetheless it lasted admirably from beginning to end.
For those of you who asked me in the past if I do some work while wearing nail polishes that I review on the blog, the answer is yes. I do dishes everyday, so I keep my hands in water pretty much, no to mention that I also test a lot of beauty products I wash my hands more often than other people would.
Enjoy more photos…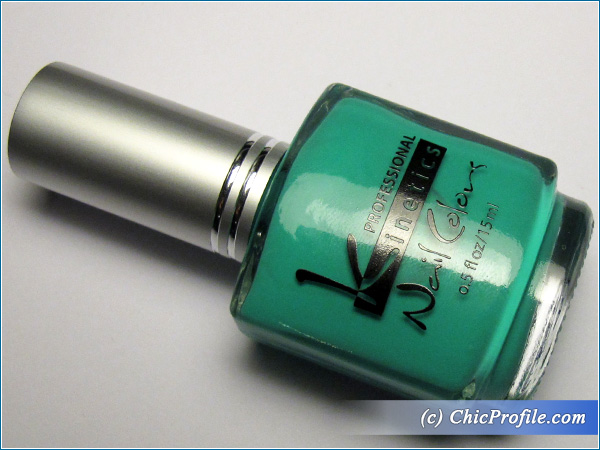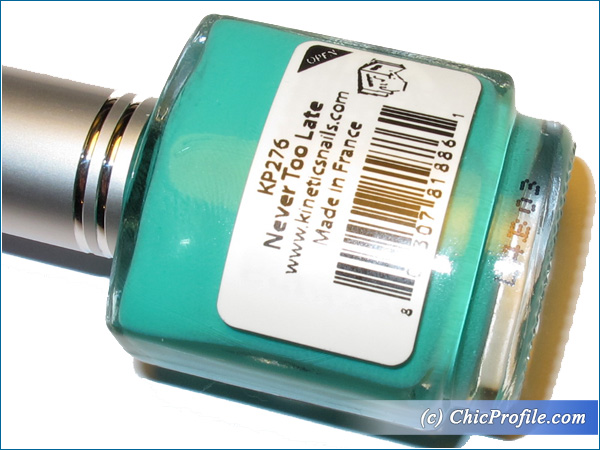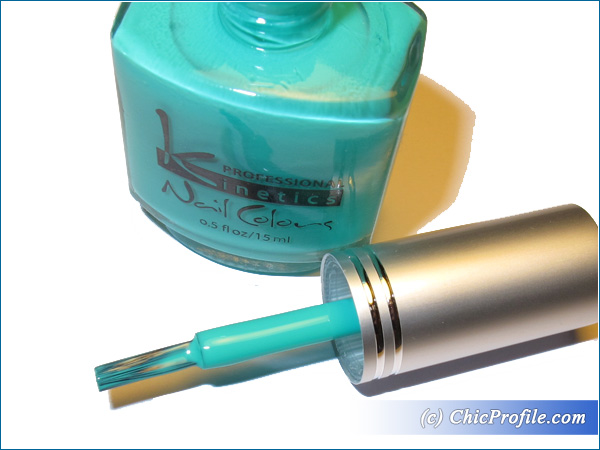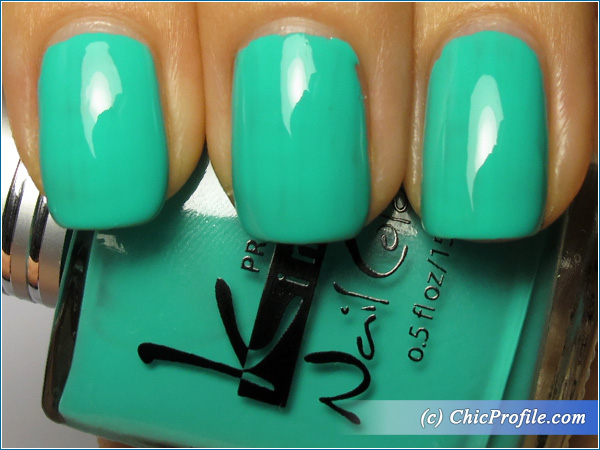 Kinetics Never Too Late Nail Polish Swatch – one coat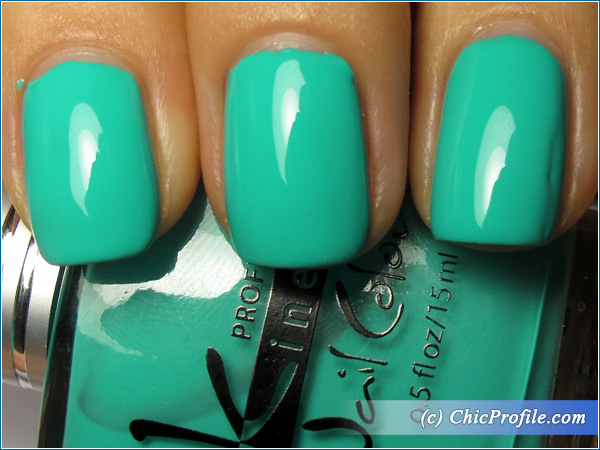 Kinetics Never Too Late Nail Polish Swatch – two coats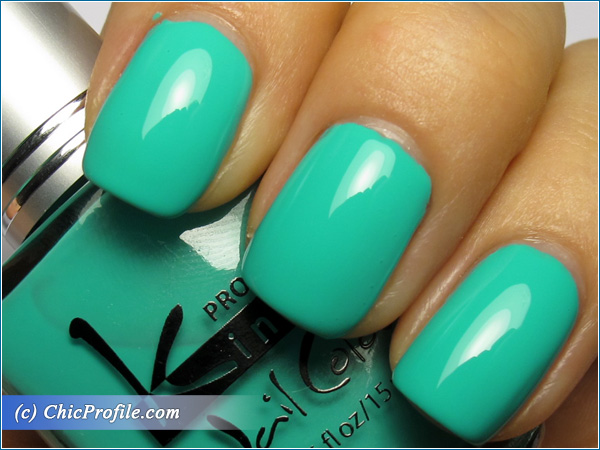 Kinetics Never Too Late Nail Polish Swatch – two coats + top coat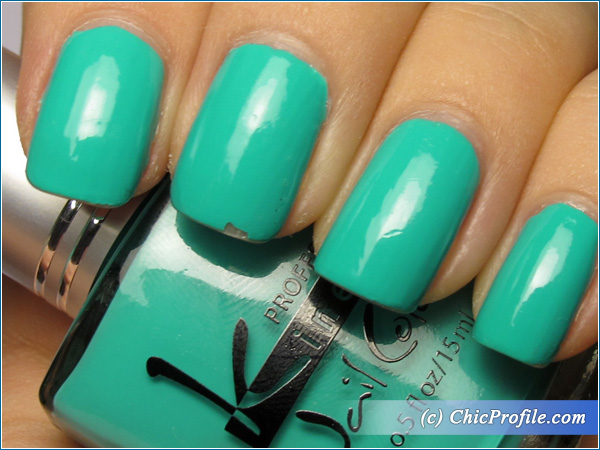 Kinetics Never Too Late Nail Polish Swatch – 5 Days Later (with top coat)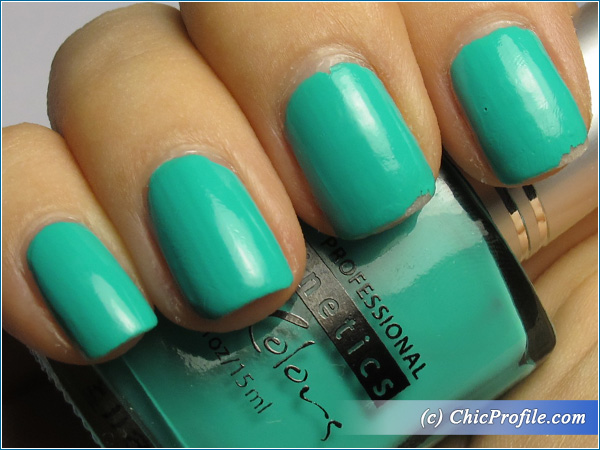 Kinetics Never Too Late Nail Polish Swatch – 5 Days Later (without top coat)