Hello beauties!
I'm super excited to tell you about my new and first Irresistible Me Hair Extensions that I received last week. Right from the beginning I want to mention that I've never used hair extensions before, even though I wish I had so many times but considering my hair is very thin I was afraid of trying permanent hair extensions.
Irresistible Me provides two main ranges of clip in hair extension: Silky Touch and Royal Remy Hair but it also offers different hair colors of Ponytails. 
I picked Irresistible Me Silky Touch in Ash Blonde which was the closest match to my natural blonde hair. Because they are clip in hair extensions I found the courage to try them as I knew that permanent hair extensions can damage the hair, especially since I have such a thin and soft hair that gets easily tangled and broken.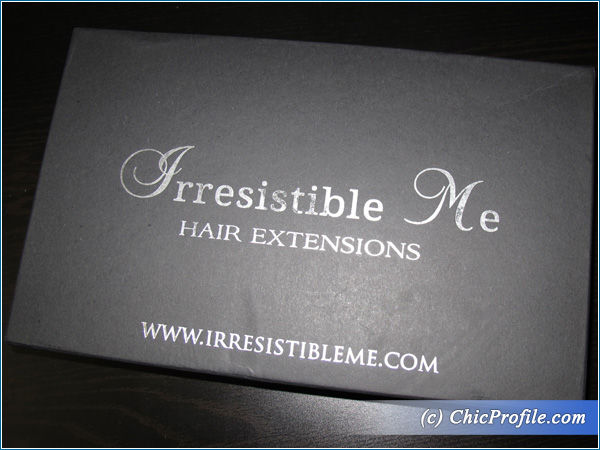 Silky Touch is 100% natural Remy hair, which means is the best hair extension quality that you can get. They came packed in a black cardboard box inside a transparent plastic bag. Very important before you open the bag is to check the single piece of hair extension which is packed separately to see if it matches you hair color. If if does then you can go on and open the rest but if it doesn't then you can send it back and get another set of extensions or your money back.
Availability
U.S. & International – now @irresistibleme.com and using the code IrresistibleTavia at checkout you get 10% discount (international shipping).
All Irresistible Me hair extensions come (no matter the weight or length you decide to get) come in 10 pieces: 1 piece of 4 clips (8″), 2 pieces of 3 clips (6″), 5 pieces of 2 clips (4″) and 2 pieces of 1 clip (1.5″). Unfortunately in my case 1 piece of 3 clips was missing but if that happens to you, just send it back and get a new set.
I'm sure you've noticed by now from my makeup tutorials that my hair is pretty long but before I got this package I did cut about 10 cm of hair so I choose Silky Touch hair extensions in Ash Blonde of 200 g and 20 inches / 51 cm length. I was a bit nervous when I got them, open them up and saw they did have some dark hairs among the blond ones but once I clip them into my hair they just blended perfectly with my natural blonde color.
As I said in the beginning, I'm a new to hair extensions so I imagine it would be quite difficult to clip hair extensions, to make them blend with your hair and apply them in the right spots. It was actually quite simple and I did it within less than 5 minutes after watching the Irresistible Me Tutorial. There is also a helping tutorial of how to choose your color.
I've been wearing my new hair extensions 3 times already and I'm amazed how easy the entire process is. The clips hold the hair perfectly, and if they can hold a thin hair like mine they would definitely work for you as well. I always had problems with hair clips and bobby pins as they never been able to clip my hair and hold it just right so I had my doubts at the beginning regarding these extension clips but in the end everything was perfect.
You can wear and style them anyway you like, they can be cut, colored and curled to blend in your hair but for a first look I choose to wear them straight. I do not have a hair curler as I always liked to use my flat iron for styling or just apply some hair mousse if I wanted some curls, but I believe the best way to make the extensions blend with you hair is to curl them at the ends.
I've never dyed my far until this age and because it has always been so fragile, soft and silky smooth I've always lacked volume so Irresistible Me Silky Touch clip in hair extensions are perfect for anybody who loves adding a bit of volume and/or length to their hair. Honestly I believe I'm easily but surely become addictive to these hair extensions because at first I told myself I will only wear them for special events like weddings or parties or even for a night out in the club but it seems that in less than a week I've been wearing them 3 times already. They are very easy to style but since they are made from natural Remy hair you have to treat them just like you would treat your own hair so don't forget to apply a heat protector before you use your flat iron or curler.
During the summer my hair lightens up quite a lot in a way that when Autumn starts many people, even friends of my hair stylist believe that I had ombre hair or that I did stripes in my hair. I'm hoping that these hair extensions will lighten up as well during the summer to it will keep my with my natural hair color.
I will be posting more about them in the upcoming days, showing you before and after photos and tell you how everything went so far if they shed or not. Until now I'm super excited about them, they are so soft and silky, smooth to the touch and towards the ends they are thinner just like my natural hair is. Here are a few more details that you should know before you consider ordering Irresistible Me clip in hair extensions:
The weight (100g, 140g, 200g) refers to the total weight of the hair you will order without the clips attached (so you will actually get 100g, 140g or 200 grams of hair plus the weight of the clips). You can also choose the length that you want from the lengths available: 14 inches, 16 inches, 18 inches, 20 inches, 22 inches and 24 inches. For the longer lengths we carry (20 inches, 22 inches and 24 inches) we offer just one weight option – 200 grams, otherwise the hair would not look full enough.
The thickness of the hair is relative to both the weight and the length you choose: a 14 inch, 200g  piece will look thicker than 24″, 200g, so keep that balance in mind –  the longer the hair, the bigger the weight should be.
Enjoy more photos…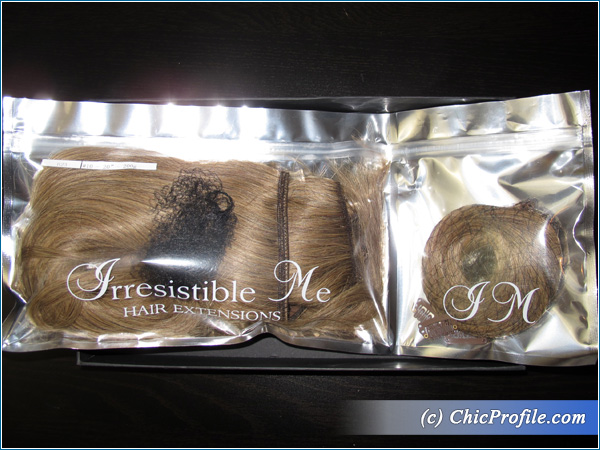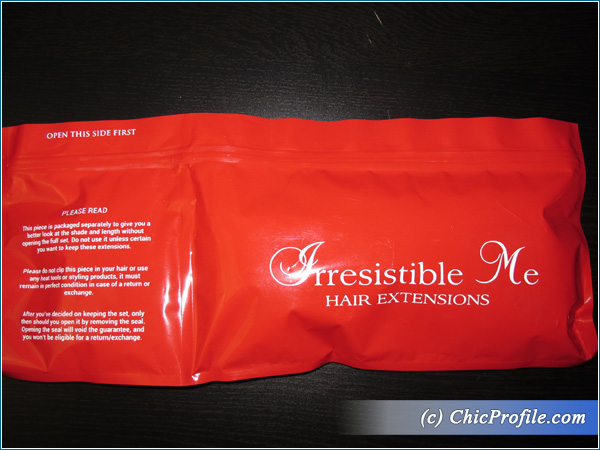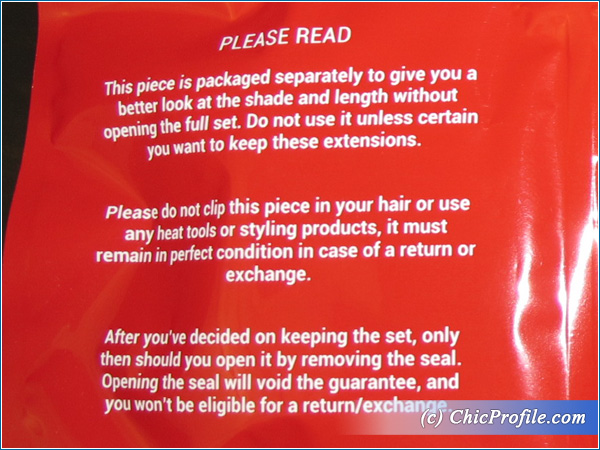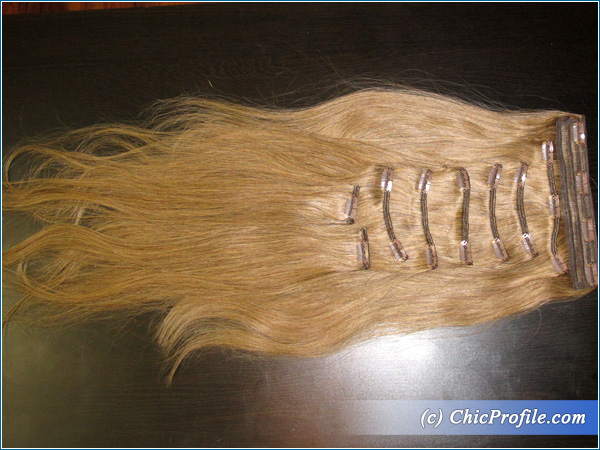 Irresistible Me Silky Touch Hair Extensions in Ash Blonde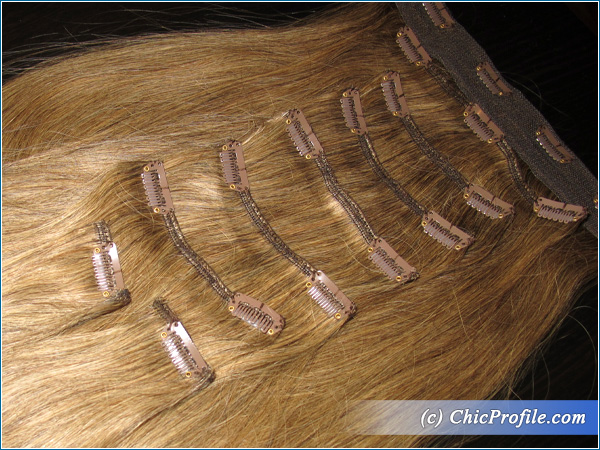 Irresistible Me Silky Touch Hair Extensions in Ash Blonde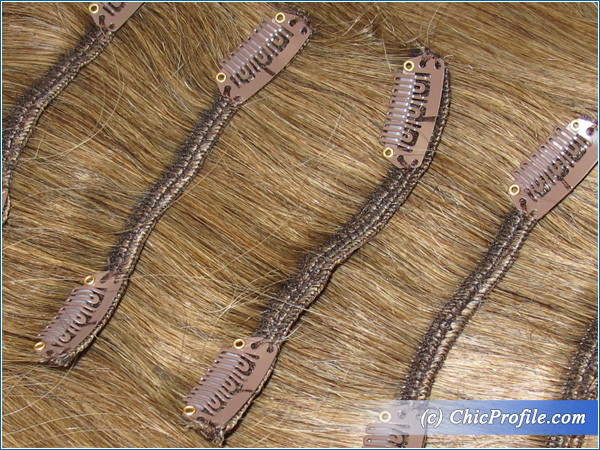 Irresistible Me Silky Touch Hair Extensions in Ash Blonde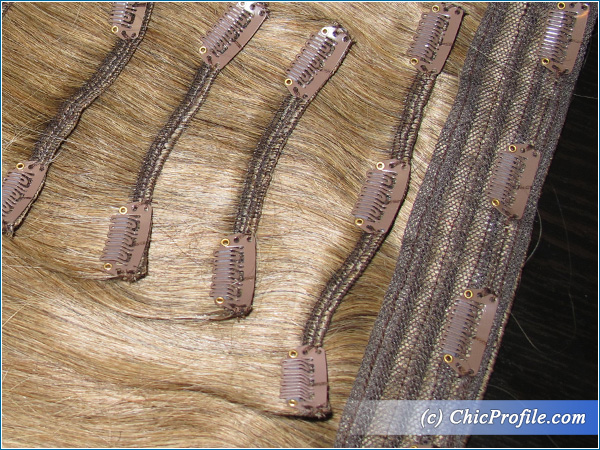 Irresistible Me Silky Touch Hair Extensions in Ash Blonde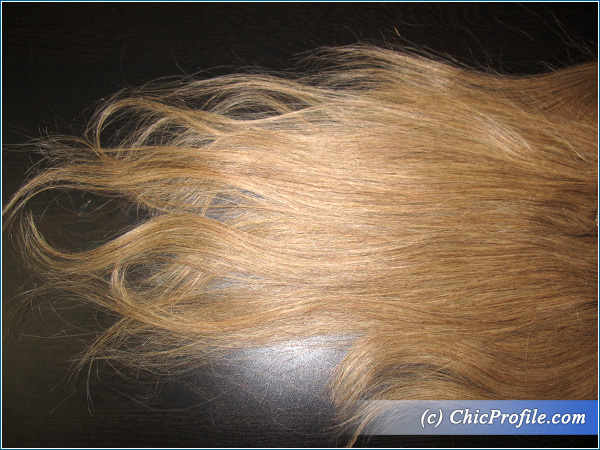 Irresistible Me Silky Touch Hair Extensions in Ash Blonde