Hello beauties!
We still have a couple of weeks left of summer so the other week I felt like wearing Kinetics Narcissus nail polish, a vivid nail color part of Kinetics Magnolia Summer 2014 Collection (info, photos).  Yellow is not a shade that I would wear pretty often but since last week was so hot in here, temperatures were crazy I was really in the mood to paint my nails in a bright color.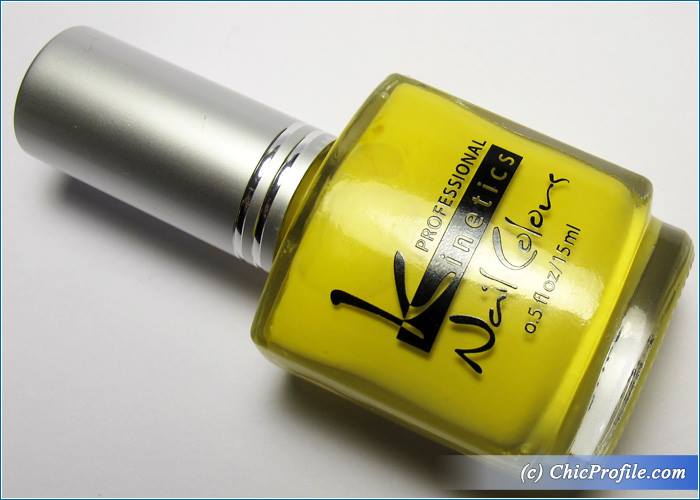 Availability
Now @kineticsnails.com, @margaritabelska.com, @kiriloff.ro
Kinetics Narcissus Nail Polish (€6.00/ 25.00 Lei/ £3.60 for 15 ml/ 0.5 fl oz) is bright vivid true yellow without any green undertones. The color is opaque right from the first coat but it needs two layers to get that gorgeous even yellow color.
Kinetics Narcissus is definitely not for those who are color shy and if you appreciate a bright summer nail polish then this one definitely deserves your attention.
The formula is light and creamy and glides effortlessly and evenly across the nail. The application went on smoothly without pulling or streaking but I did noticed some small bubbles when I applied the first nail polish coat. It dries down to a natural shiny finish but to add more I used Kinetics Nano Shark Nail Treatment (review, swatches, photos).
As usual I've done before and after photos so you can see how this Kinetics nail polish formula behaves and what the color looks like after 5 days wear. On my left hand nails where I've applied top coat the color looks impeccable, not even minor tip wear and obviously no chipping. Unless I would have to review other shades I'm pretty sure I would have kept this color for at least 2 more days so this is definitely a long wearing formula.
If you decide not to apply top coat the color will get mattified within couple of days and it will chip after 3 days so you won't get pretty much of it.
Enjoy more photos…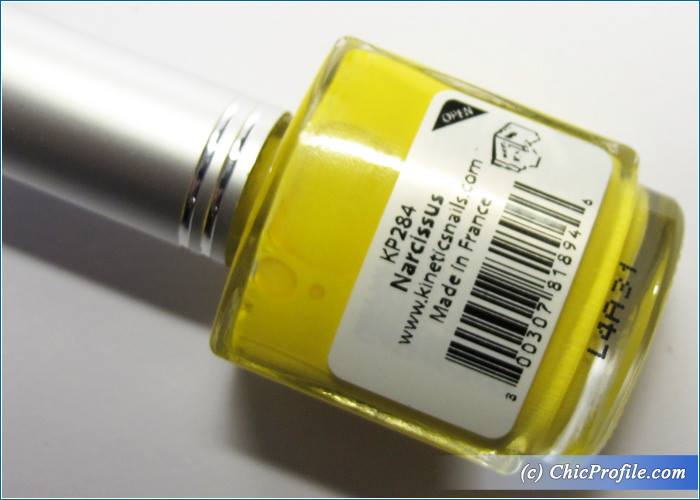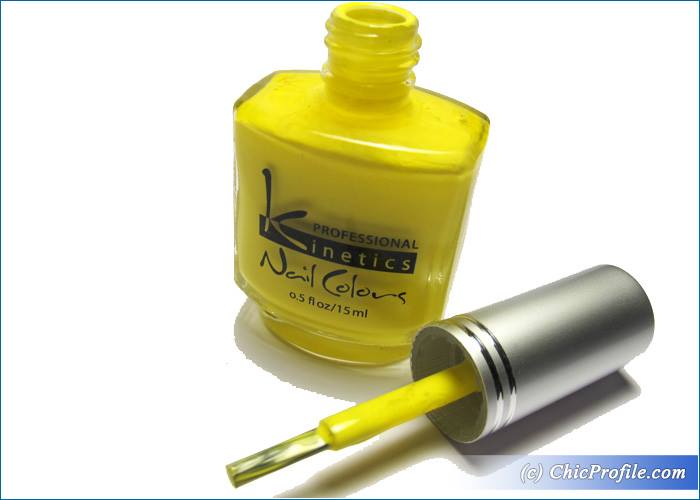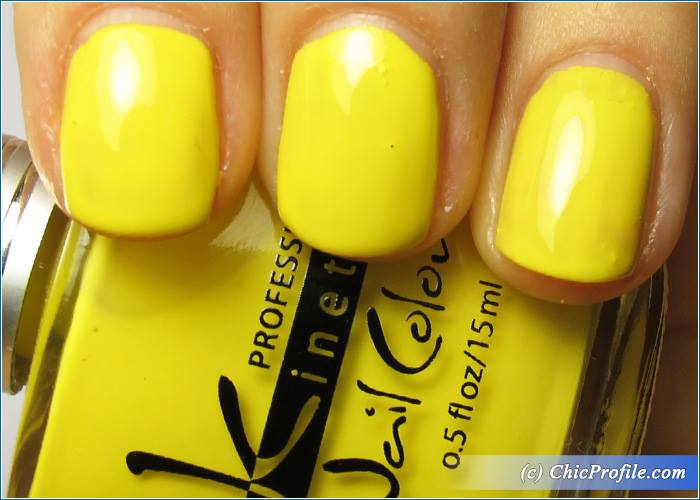 Kinetics Narcissus Nail Polish Swatch – 1 coat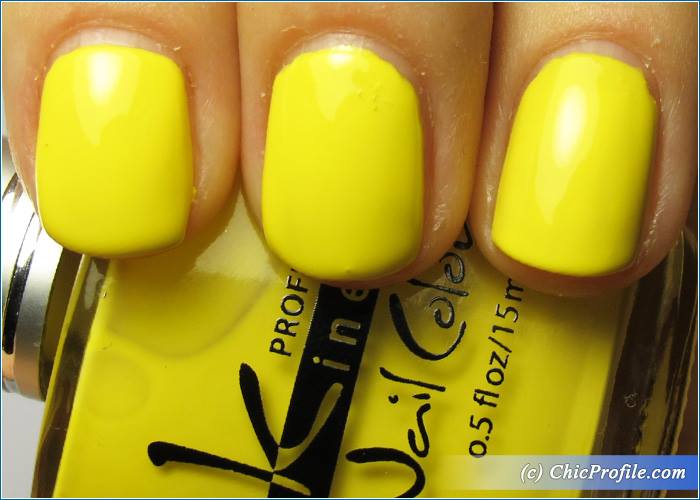 Kinetics Narcissus Nail Polish Swatch – 2 coats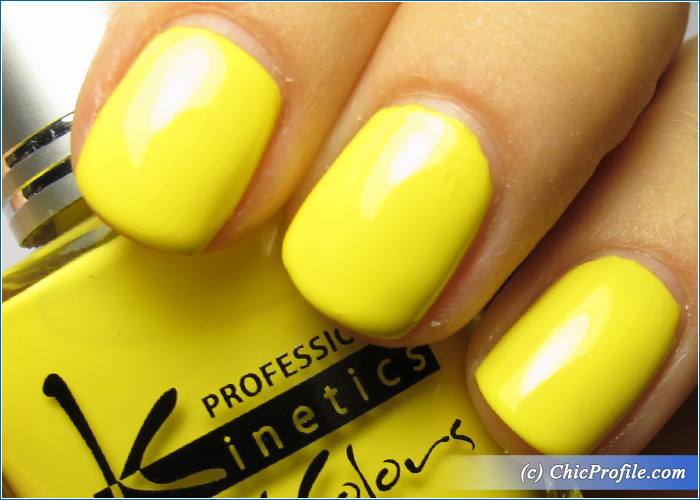 Kinetics Narcissus Nail Polish Swatch – 2 coats + top coat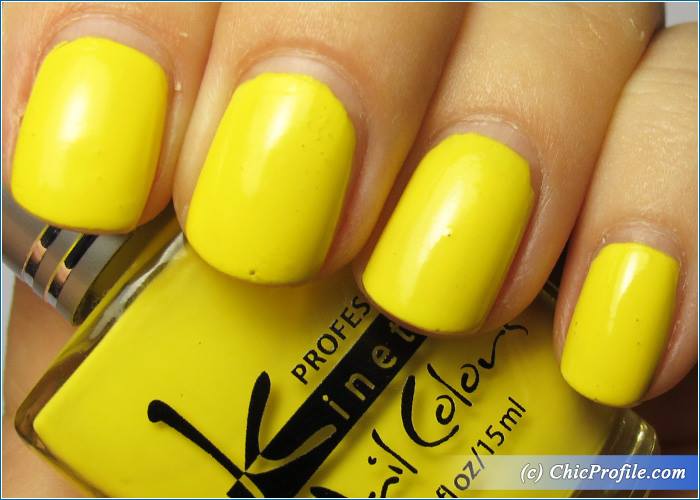 Kinetics Narcissus Nail Polish Swatch – 5 days later (with top coat)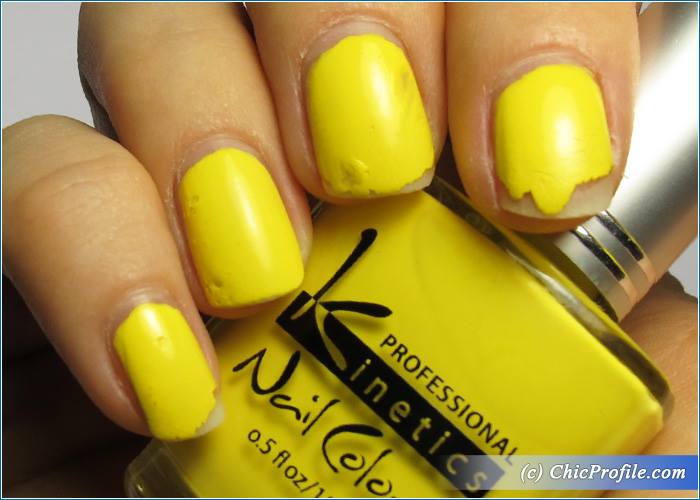 Kinetics Narcissus Nail Polish Swatch – 5 days later (without top coat)