Hello cuties!
Kinetics Magnolia nail polish is the star color of Kinetics Magnolia Summer Collection (info, photos) and being such a bright and happy shade it's perfect to wear it during the hot season. I've been wearing Kinetics Magnolia on my nails last week so if this is the kind of nail polish that you'll be wearing as well please take a look after the jump to see before and after 6 days wear photos.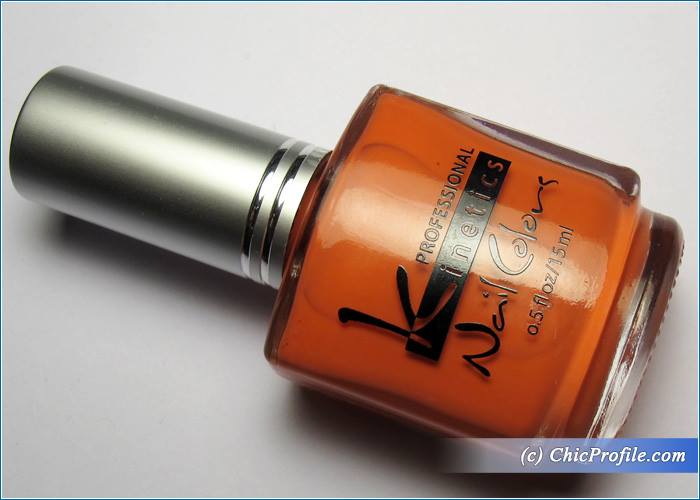 Availability
Now @kineticsnails.com, @margaritabelska.com, @kiriloff.ro
Kinetics Magnolia Nail Polish (€6.00/ 25.00 Lei/ £3.60 for 15 ml/ 0.5 fl oz) is a bright orange-coral with warm undertones and a shiny finish. The formula is light, creamy, very well balanced between thick and thin and glides beautifully across the nail.
The color is intense and vivid right from the first coat delivering an opaque color coverage in two coats. It has this beautiful and natural shiny finish which can be intensified using as thin layer of top coat. The application went fairly well, as the formula glided effortlessly and evenly across the nail without pulling or streaking, but I just want to mention that on the first coat I noticed some small bubbles on 3 of my nails.
As usual I like to test the polish with and without top coat so I can compare the results later on and take before and after photos so you can see for yourselves how many days wear I had with the formula and if we can call it long-lasting.
So, I used Essence Gel Top Coat on my left hand nails while I kept the other nails in only two coats of Kinetics Magnolia nail lacquer. After 6 days wear the results are showing an intense color, with no signs of fading but with a more mattified finish on the nails where I didn't apply top coat and with some chipping on both sides. Even though the color lasted considerably well on the nails which received Essence top coat protection I can't ignore the chipped ends.
Enjoy more photos…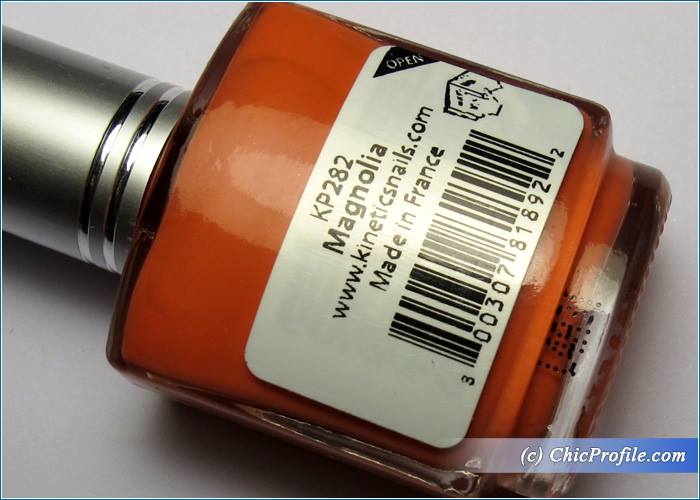 Kinetics Magnolia Nail Polish Swatch – one coat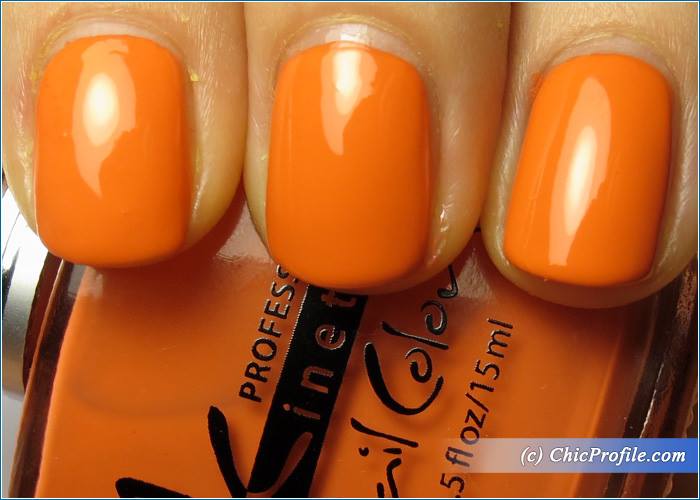 Kinetics Magnolia Nail Polish Swatch – two coats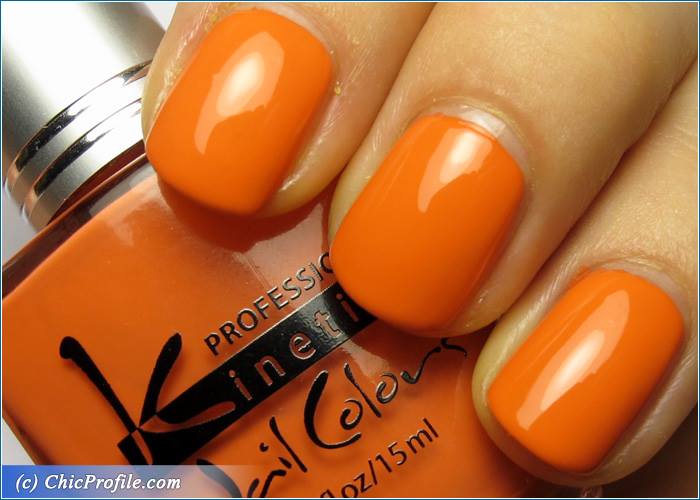 Kinetics Magnolia Nail Polish Swatch – 2 coats + top coat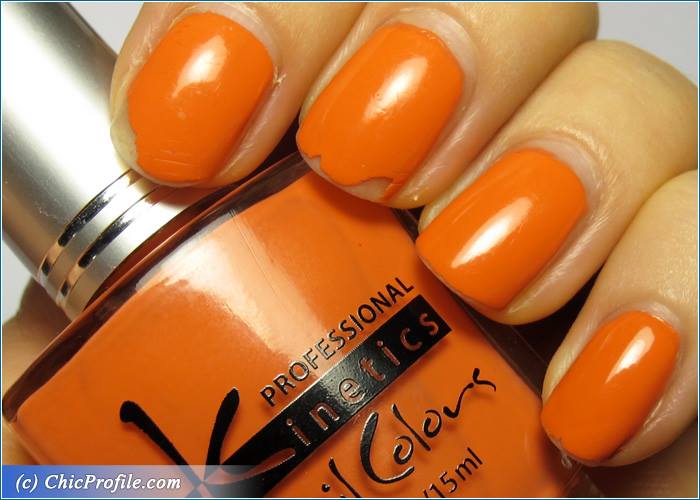 Kinetics Magnolia Nail Polish Swatch – 2 coats + top coat (6 days later)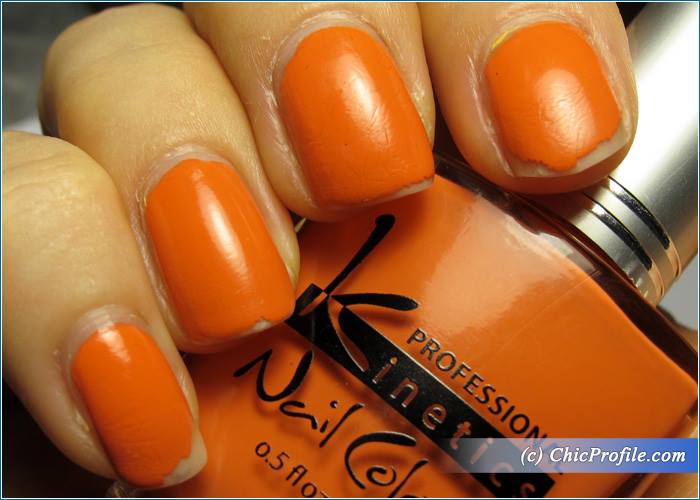 Kinetics Magnolia Nail Polish Swatch – (6 days later) (without top coat)