Hello pretties!
Kinetics Expensive Pink is one of the 10 shades of Kinetics Magnolia Summer 2014 Collection (preview, swatches, photos) which was released a few weeks ago. A very vibrant and colorful nail polish collection, including versatile colors and different finishes. A nail polish named Expensive Pink makes me think of a special kind of pink color but contrary to its name this polish leans towards red.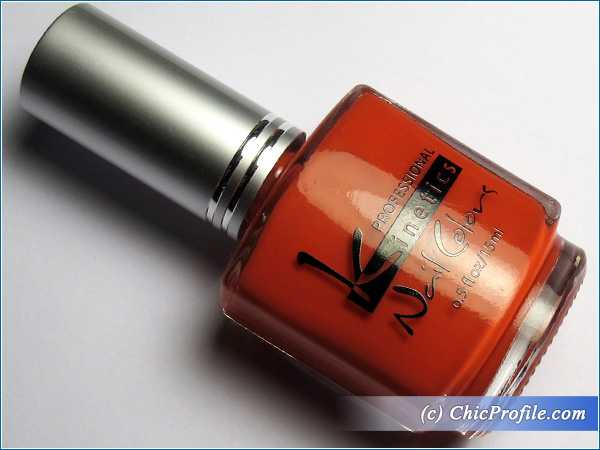 Availability
Now @kineticsnails.com, @margaritabelska.com, @kiriloff.ro
Kinetics Expensive Pink Nail Polish (€6.00/ 25.00 Lei/ £3.60 for 15 ml/ 0.5 fl oz) is a medium sweet coraly red with warm undertones. Definitely not a pink this shade is bright, vibrant and ready for summer. It has a nice shiny finish, looking fully opaque in two coats but can also be worn in one coat.
The formula is quite liquidy, more on the thinner side but it glides effortlessly across the nails without streaking, pooling or bubbling. The application was perfect but the polish takes more than 5 minutes to dry so you'd better be patient with this color.
Kinetics Expensive Pink is the kind of color that looks good on every nail length and skin color but I choose to have medium size nails when I wore it. I used Kinetics Nano Shark Emergency Treatment for damaged nails (review, swatches, photos) as a base coat but remember that this is a 3-in-1 product that works as a nail treatment, base coat and top coat. I used Nano Shark only on my left hand nails as a top coat so I could compare the results after a few days. Applying the top coat definitely gave an extra glossy effect to my Expensive Pink nails but since I didn't have the patience to wait for the polish to dry completely I touched my nails to my pillow and the polish had some lines and looked a bit more mattified.
On the other nails where I haven't applied Kinetics Shark as top coat, the polish dried significantly faster and I still had that intense shine the days to follow.
I'm wearing this shade even now as I'm writing this review and 5 days have passed. If it wasn't for the fact that I have to review other nail polishes as well I would consider wearing Expensive Pink for a few more days as I have very minor tip wear on my left nails and still an impeccable pigmented color. Even on my right hand nails which haven't received the protection of a top coat the color looks vibrant, without chipping but with minor tip wear, a little bit mattifed but that's normal due to soap, hand creams and lotions.
Enjoy more photos…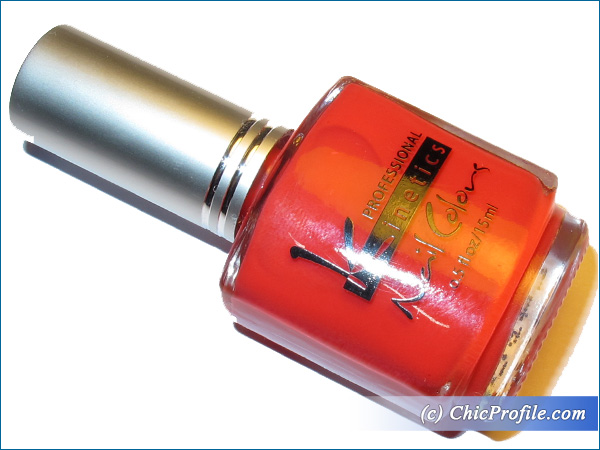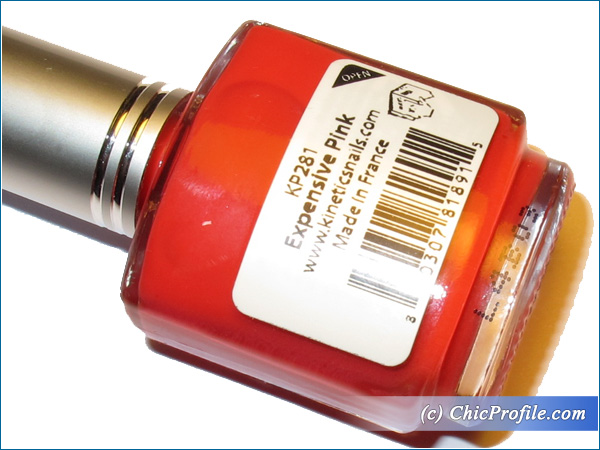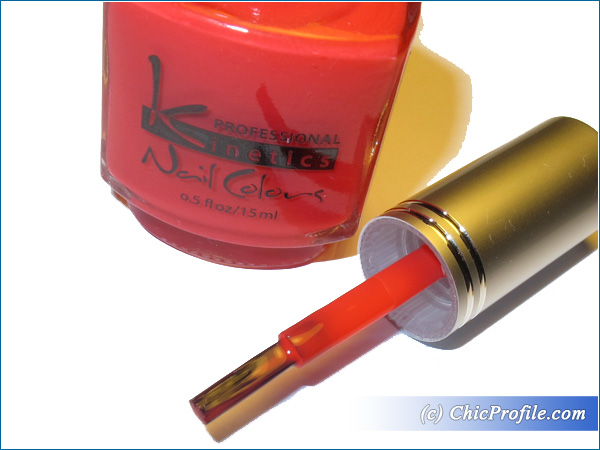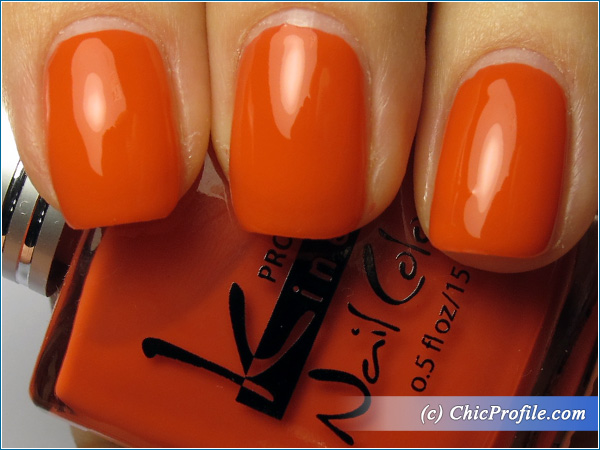 Kinetics Expensive Pink Nail Polish Swatch – 1 coat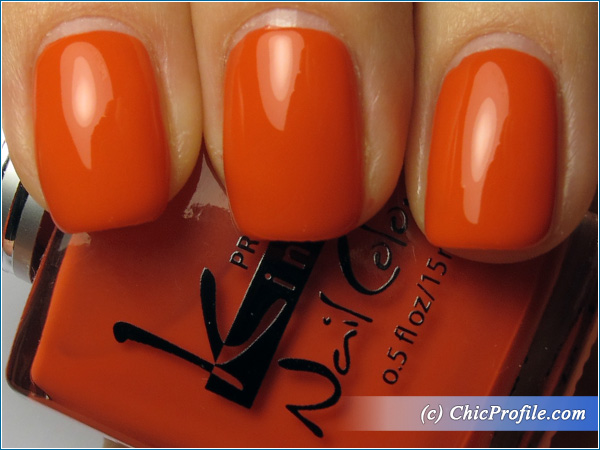 Kinetics Expensive Pink Nail Polish Swatch – 2 Coats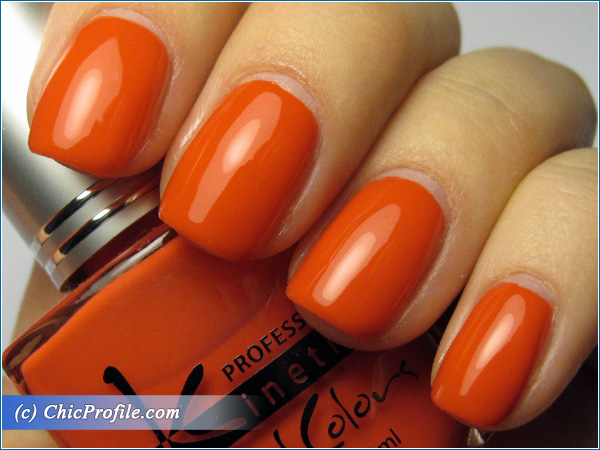 Kinetics Expensive Pink Nail Polish Swatch – 2 Coats + Top Coat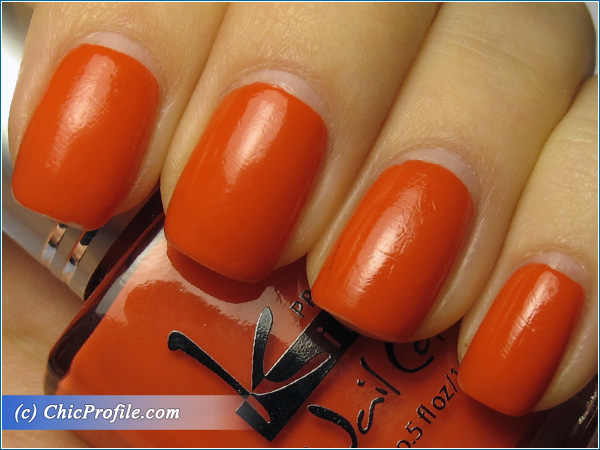 Kinetics Expensive Pink Nail Polish Swatch – 5 Days Later (with top coat)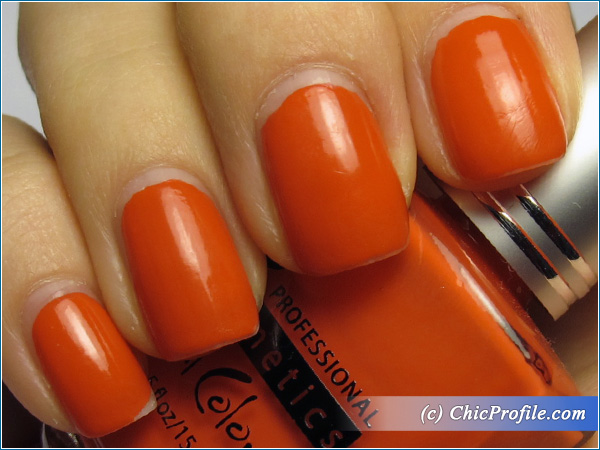 Kinetics Expensive Pink Nail Polish Swatch – 5 Days Later (without top coat)