Hello sweeties!
Summer seems to be ending to fast and my mind is still set upon pinks just like this beautiful Kinetics Bossa Nova Solar Gel Nail Polish that I've been wearing for the last 9 days. Oh yeah!…you can definitely tell how much I like this shade since I just didn't want to take it off of my nails and kept it to see how truly long lasting its formula is. If wearing a pink nail polish is not your thing then you can check out Kinetics Rio Rio Summer 2016 Collection (swatches, info) for other vibrant shades like blue, green, orange, fiery red and even nudes and pastels.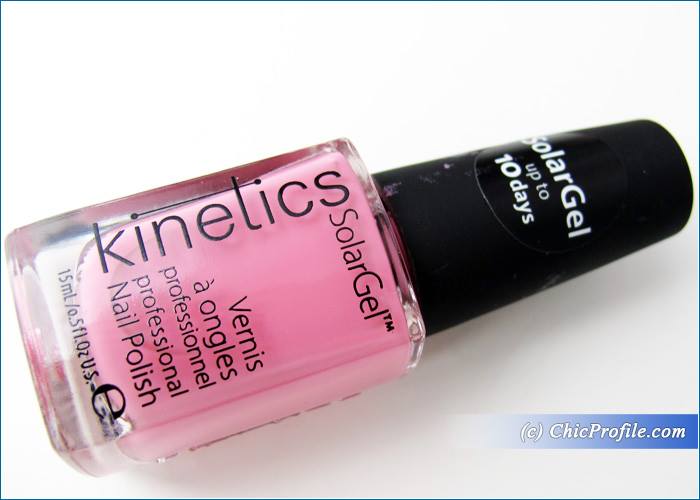 Where to buy:
Now @kineticsnails.com, @margaritabelska.com, @kiriloff.ro
Kinetics Bossa Nova Solar Gel Nail Polish (€6.00/ 25.00 Lei/ £3.60 for 15 ml/ 0.5 fl oz) is medium pinky-mauve with cool undertones and a creamy shiny finish. It's a very pretty pink hue but one that is more tempered and leans more towards a pastel rather than a vibrant color.
Is the kind of shade that will add a fresh, joyful look to your nails without dragging to much attention, but fun to wear nonetheless. I'm seeing myself wearing this color for spring and summer and why not, even in the cold season if I care for some colorful nails. It goes beautifully with medium or long length nails.
The formula is close to perfection, being light and creamy but one that applies beautifully on the nails. The consistency is very well balanced between thick and thin so the application goes on smoothly without streaking, pooling or bubbling. You can take a closer look at swatches and see how Kinetics Bossa Nova nail polish looks applied in one, two coats and even with the Solar Gel Top Coat for a plus of glossiness and long lasting effect.
It's is pigmented and will look beautiful and almost with an opaque coverage in one coat if you prefer a lighter version. From two coats you can get a fully opaque coverage with a gel shine effect, while applying a thin coat of Solar Gel Top Coat will seal the polish and make it last longer as up to 10 days.
If you don't believe that Kinetics Solar Gel Nail Polishes can last up to 10 days on your nails, check out the photos bellow for evidence. I had 9 days wear with this formula with very minor tip wear and no chipping on the nails where I wore Kinetics Solar Gel Top Coat. The color is still intense, opaque but the finish is not that shiny….which is normal when you use soap and lotions, not to mention housework and some heavy typing on your laptop. 🙂
Without the protection of a top coat the difference is noticeable but still is fair to say the solar gel formula did a pretty good job as the ends have visible tip wear but no chipping.
Enjoy more…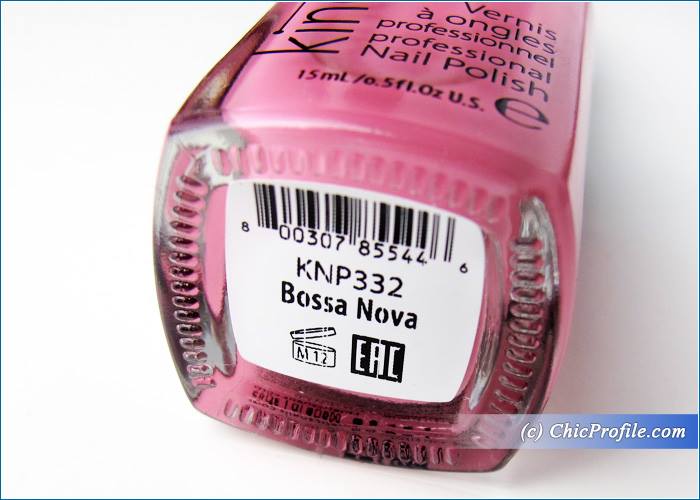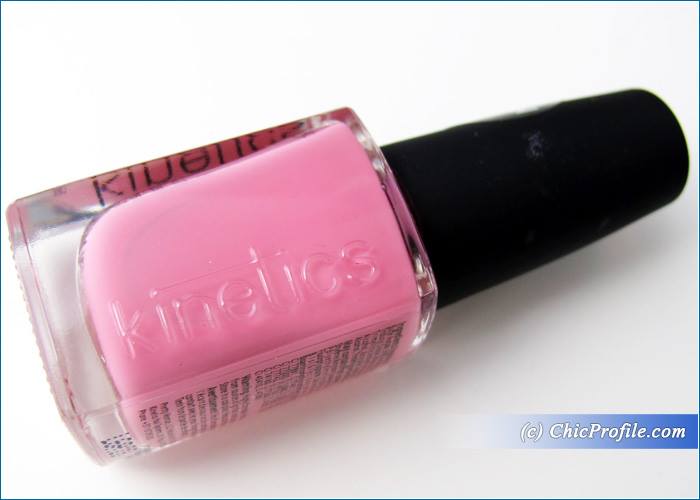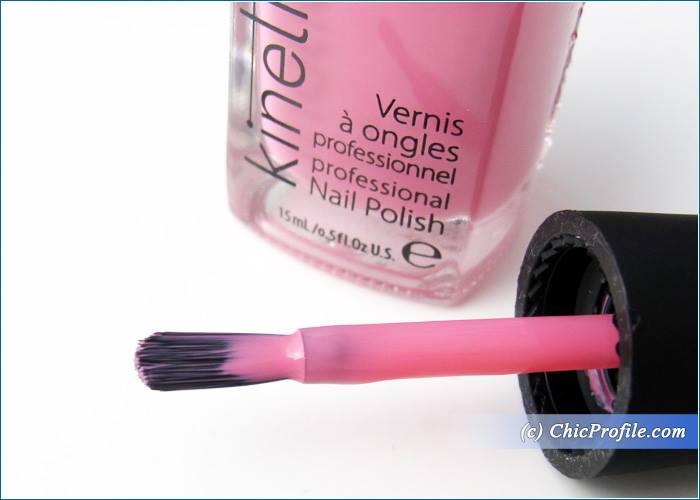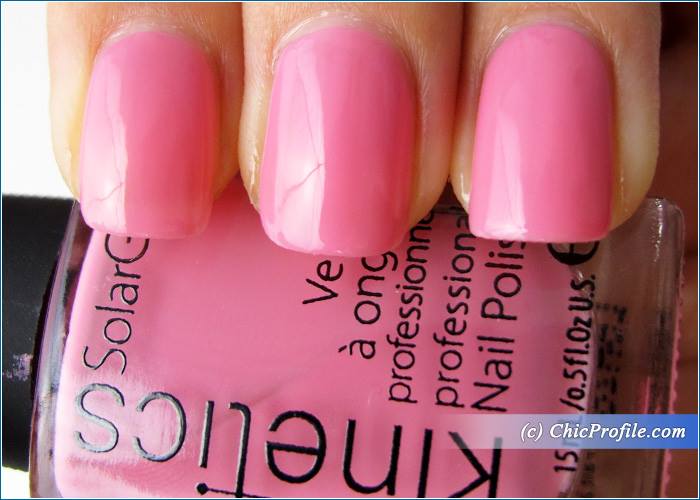 Kinetics Bossa Nova Solar Gel Nail Polish – one coat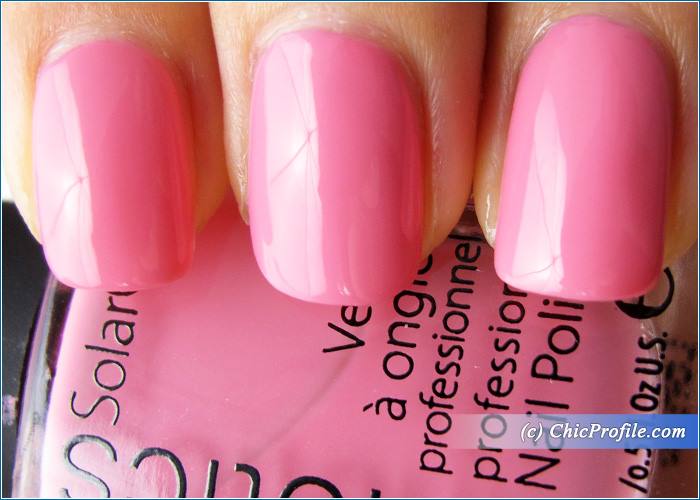 Kinetics Bossa Nova Solar Gel Nail Polish – two coats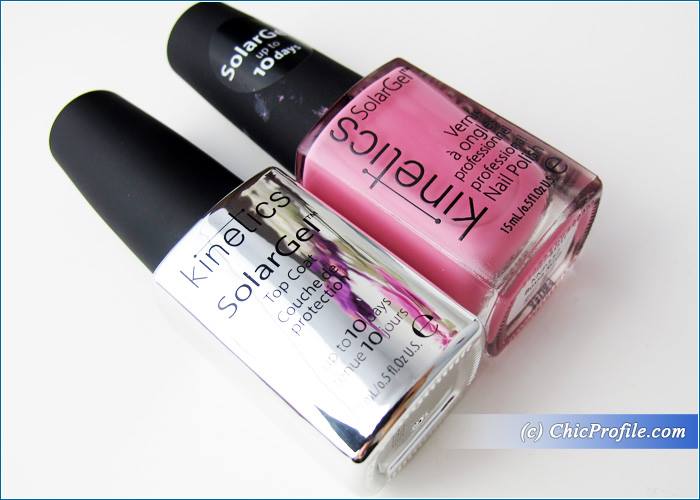 Kinetics Bossa Nova Solar Gel Nail Polish + Solar Gel Top Coat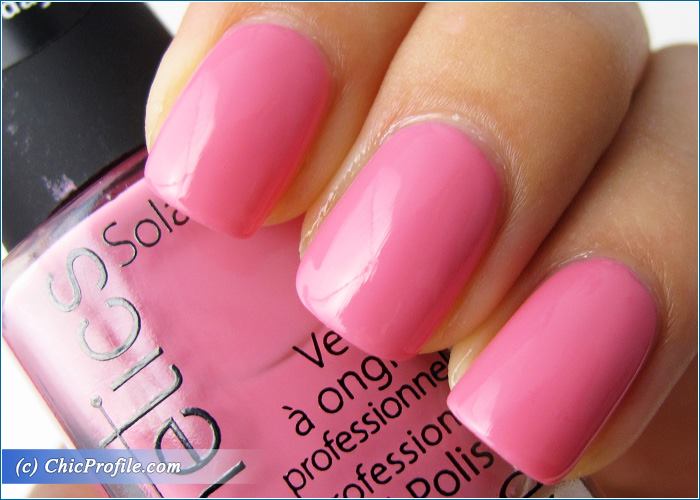 Kinetics Bossa Nova Solar Gel Nail Polish – two coats + top coat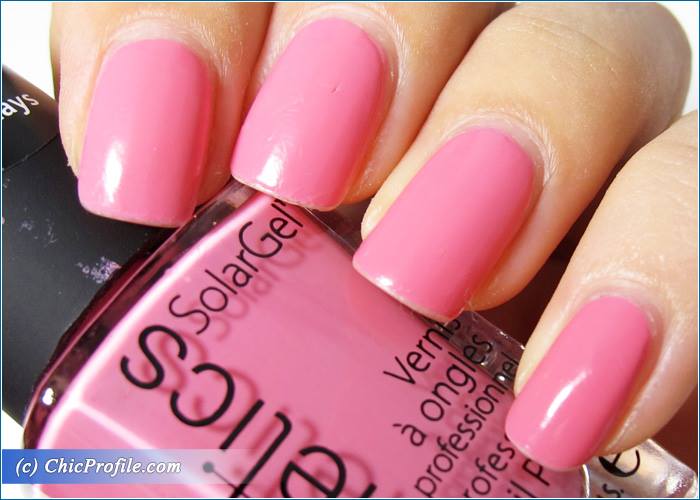 Kinetics Bossa Nova Solar Gel Nail Polish – 9 days later (with top coat)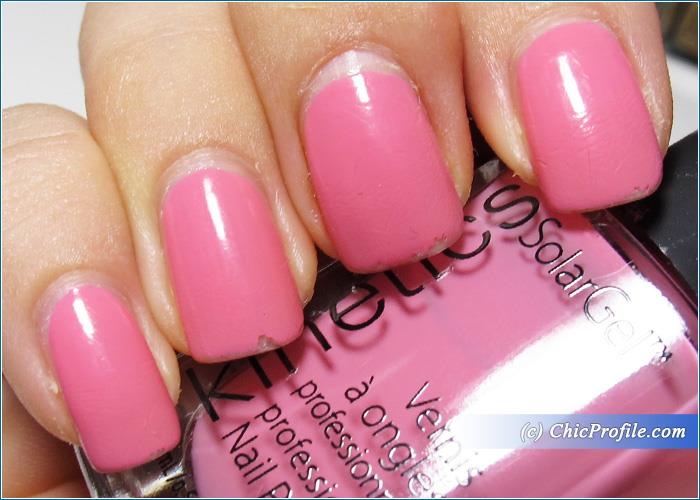 Kinetics Bossa Nova Solar Gel Nail Polish – 9 days later (without top coat)