Hello beauties!
Even though summer is ending I still have reasons to smile and look forward to the next season which brings a lot of beauty and makeup launches. So it happens that I'm preparing for Autumn with the new Guerlain Fall In Red (520) Kiss Kiss Lipstick, a limited edition shade part of Guerlain Fall 2016 Makeup Collection (swatches, photos, info). I was so excited to see all the products in person the other week and I shared with you my excitement in this Instagram video followed but lots of photos.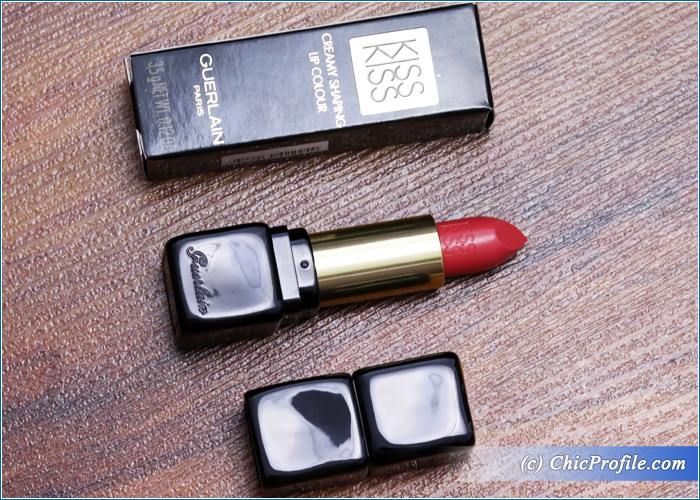 WHERE TO BUY

U.S. / UK – Now at SAKS, Nordstrom, Neiman Marcus, Sephora, Debenhams, John Lewis, Selfridges, Douglas, Escentual, Harrods
Guerlain Fall In Red (520) Kiss Kiss Lipstick (185.00 Lei / $37.00 / €37.00 for 3.5 g / 0.12 oz) is a medium delicate pinky red with warm undertones and natural sheen. It's a beautiful shade, suitable for autumn and looks elegant on the lips. It will complement any skin tone, even those with a light skin without being too intense.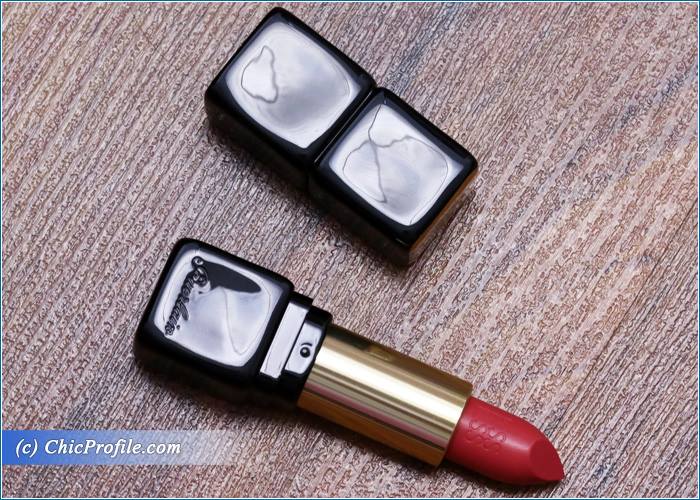 It had mostly opaque color coverage and is the kind of color that will look elegant, feminine and very classy. The texture is creamy, smooth and lightweight with moderate slip.
It glides smoothly and evenly across the slips without emphasizing lip lines and creating a subtle sheen. It has a very comfortable formula but moderately hydrating over time. I sense a subtle violet scent but without any discernible taste.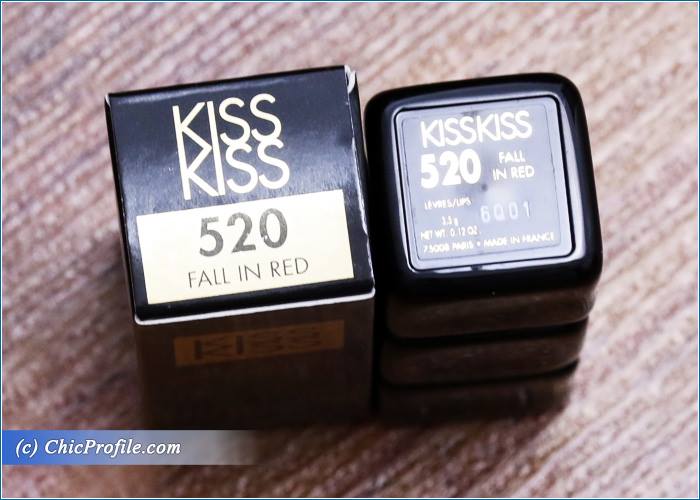 It gives lips a plumping effect due to the hyaluronic acid spheres and create a smoother appearance. I had almost four hours wear with this formula without eating and drinking and in the end I noticed the color pulled a bit into my lip lines.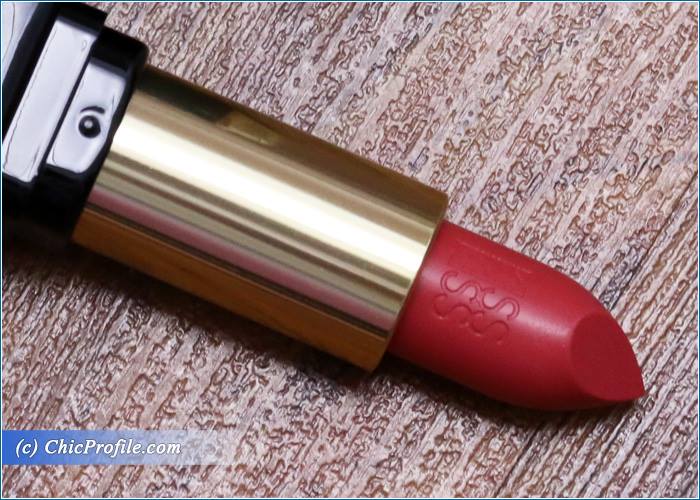 Guerlain Fall in Rose Kiss Kiss Lipstick is a sensual color but it's definitely not kiss proof 🙂 and you may also want to keep it in your purse for a quick retouch if you go out for a meal.
Guerlain Fall in Red (520) Kiss Kiss lipstick is a great color to be worn during the day by all skin tones, nothing that will look dramatic or intense on your lips so it's office appropriate as well. While it gives a nice natural sheen you may need to reapply the color a few times during the day as it is not so long lasting as Rouge G or Rouge Automatique.
Enjoy more photos…