Hello beauties!
Jill Stuart presents its new Spring 2017 Base Makeup Collection. I invite you to check the entire collection right after the jump and choose your favorites for this season.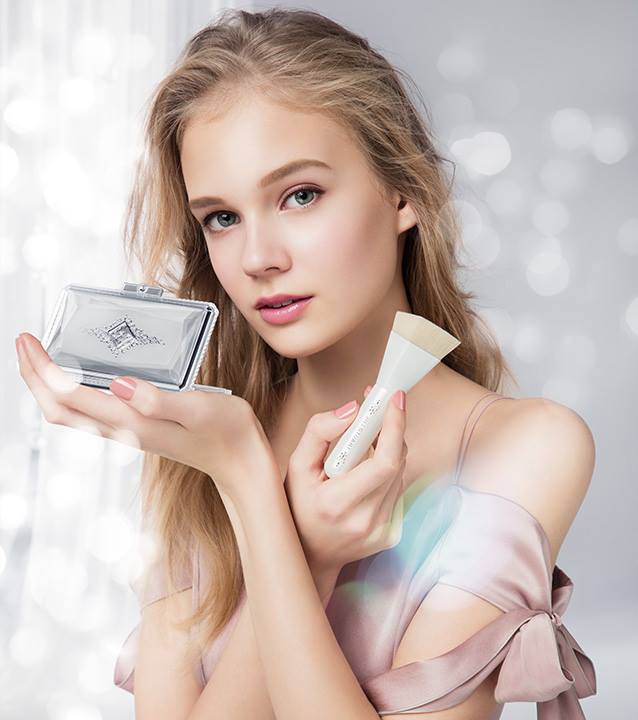 Like a diamond, increasing in brilliance with every polish. A girl's skin is the same as a gemstone, concealing the possibility of infinite sparkle. The evolution of Jill Stuart foundation now provides a crystal translucency and long-lasting, beautifully lustrous coverage. Soft application, as though polishing the skin, releases a light that will appeal to one and all, like a diamond with the promise of eternal sparkle. Open the fashionable, clutch bag motif compact to find both sparkling skin and a new you waiting just beyond.
Availability
Japan Launch Date – 3 March 2017
International Launch Date – March 2017
Jill Stuart Spring 2017 Base Makeup Collection
Everlasting Silk Powder Foundation Crystal Perfection SPF 25



Crystalline translucency and luster, however you desire it. Powder foundation that uses a light veil to provide beautiful coverage right down to the pores. A chic, cute yet mature design with a clutch bag motif. A crystal Swarovski sparkles at the opening clasp, striking both a high class and a cute impression. Crystal Floral Bouquet fragrance.
101 Linen
202 Ivory
103 Nude
204 Sand
105 Tan
Powder Foundation Compact C
Compact Case for Everlasting Silk Powder Foundation Crystal Perfection.
Lasting Tone Up Base – 30 ml
Softly enveloping to maintain the finish of the foundation. Make up base that brings you bright skin, with no sign of pores or discoloration.
01 Pure – for pure skin with natural brightness and flushed feeling.
02 Translucent – for bright skin with reduced areas of dullness.
03 Fresh – for pure skin with reduced areas of redness.
Crystal Lucent Face Powder SPF 20
A soft and gentle veil of translucency. Face powder that brings you pure, flushed skin.
09 Fairy  – pastel colors that provide brightness and bring out translucency
Enjoy more photos…