Hello pretties!
Here's a first look at Jill Stuart Fall 2016 Makeup Collection launching at the end of summer. There will be two new bronzer palettes included in this collection, so I'd call this a new entry, something new and fresh that Jill hasn't done before. Like always two new eyeshadow paletess will be included as well as other limited edition makeup products. As I said, this is just a sneak peek of the upcoming Jill Stuart fall 2016 makeup items and I will reveal more details in the upcoming weeks.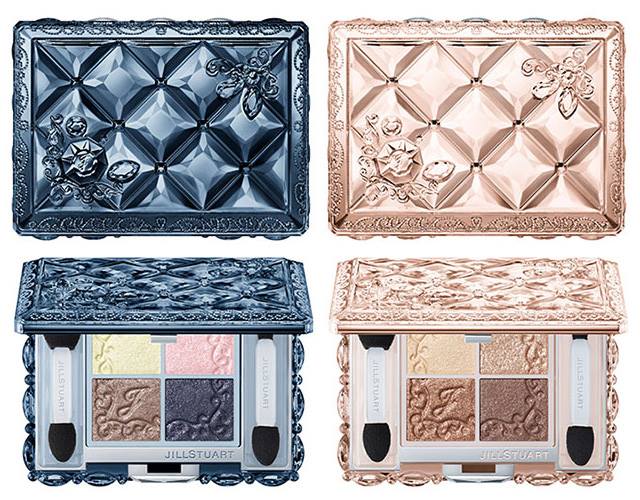 Availability
Japan Launch Date – 5 August 2016
Jill Stuart Fall 2016 Collection
Contouring Compact – New
No. 01 Pink Tones
No. 02 Coral Tones
Shimmer Couture Eyes – Limited Edition
No.06 represents the image of the night sky in bright yellow and navy eye shadows, to create this romantic impression of a deep star
No.07 a combination of brown based colors for a daily use.
Rouge My Dress Lipstick – Limited Edition
All these new colors have a moisturizing formula and a limited edition package that looks feminine with a lace motif and decorated with arabesques and flowers.
Eyeliner – Limited Edition
Available in two limited edition shades of blue and brown.
Nail Lacquer R – Limited Edition
Available in five autumnal shades of browns and blue.
I will return with more details closer to the launch date.
Enjoy more photos…