Hello beauties!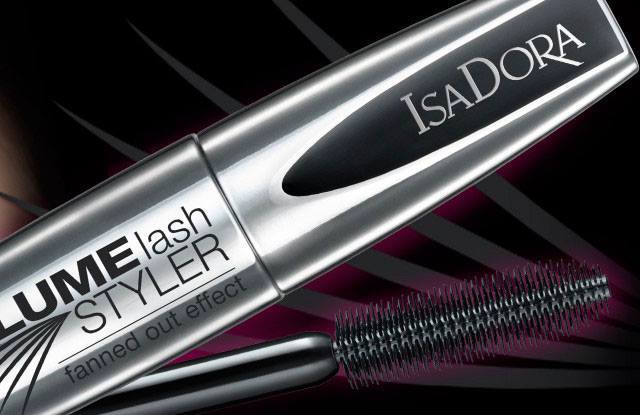 Isadora launches Volume Lash Styler, a new mascara that promises volume lashes with a fanned out effect. The new Isadora Volume Lash Styler mascara has a creamy thickening formula and a specially designed brush that hugs every lash from root to tip and stretches it upwards and outwards for a fanned out, wide angle effect.
Availability
International Launch Date – now at Douglas perfumeries and online @douglas.de
Isadora Volume Lash Styler Mascara – €17.95 for 9 ml/.32 Fl.oz
Each lash is defined and lengthened creating that extra lash length. The new mascara wand assures perfect separation and definition for your lashes while the formula is humidity resistant so your lashes will look perfect in any weather. This new Isadora mascara for spring 2015 is worth giving it a try and if the formula is humidity resistant as it claims to be then it will definitely be a must have product for summer.
If it were to judge by the model's lashes I would say this is the ideal mascara for long, defined and natural looking lashes. I'm loving the fanned out effect it creates something that resembles a natural pair of false lashes.
Enjoy more photos…