Hello pretties!
Isadora Ray of Light Collection for spring 2014 was just launched yesterday and just like the name indicates it's all about a new light. The design is futuristic with geometric lines and features products in light colors, light materials and light design. In case this collection hasn't yet hit counters in your country you can enjoy the swatches that have been posted on several beauty blogs.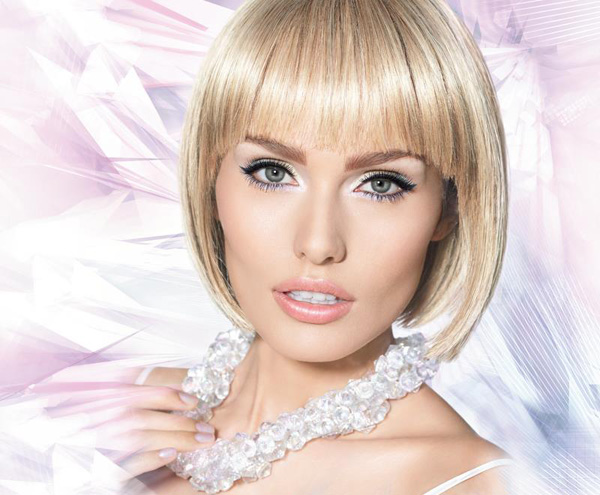 Availability
International Launch Date – 9 January 2014 at Douglas and online @douglas.de
Isadora Ray of Light Collection Spring 2014
Twist-up Eye Gloss – New Shades – €12.99
03 Champagne Cocktail – Champagne shade with shimmer in multiple colors
05 Jet Set – Chrome silver golden shade
07 Pink Diamonds – Clear beautiful cold pink
Eye Lighter Contour – New – €9.99
A glowing eye contour pen that makes your eyes instantly illuminated. Fine vibrant pearls create a spectacular glowing iridescent effect around your eyes. Use alone as an exciting contour effect or on top of a darker color to get a deeper 3D-effect. Presented in three pretty pastels:
80 Limelight
81 Pink Opal
82 Blue illusion
Twist-up Blush & Go – New – €15.99
A blush stick with sheer color and glow for a healthy radiant look. Twist-up Blush & Go has a creamy light formula, is moisturizing and buildable. Just tone with your fingertips to apply the blusher. The handy twist-up stick makes it perfect for quick touch-ups throughout the day.
80 Spring in Paris
82 Coral Island
84 English Rose
Perfect Moisture Lipstick – New Shade – €12.99
Our bestseller Perfect Moisture Lipstick is presented in a new shade, the lovely "Pink Peony" is a light, pink lipstick perfect for this spring. Perfect Moisture Lipstick is moisturizing, long lasting and recommended for dry and chapped lips.
Perfect Lip Liner – €7.95
Lip contour pencil, lip-fix and matte lipstick – three products in one! Perfect Lipliner is water-resistant, prevents your lipstick from bleeding and gives your lips moisture. 29 Candy Pink is a soft, light pink which is perfect to combine with Perfect Moisture Lipstick 169 Pink Peony.
Twist Up Gloss Stick – New Shades – €12.99
Shades:
12 Baby Doll – Soft, creamy baby doll pink.
17 Sorbet – Warm peach pink.
18 Opals – For a shimmering, iridescent effect on your lip.
Wonder Nail – New Shades – €8.99
A range of glowing iridescent, light pastel shades that creates a precious look on your nails. Contains exclusive luminous pigments. Five new shades are available in Ray of Light:
777 Dragonfly – A touch of lime green
778 Halo – Soft shimmerling white
779 Glorious – A bit of champagne and peach in a mix
780 Opaline – Soft, light pink
781 Ray of Light – Luminous light purple pigments
Eye Shadow Trio – €16.95
78 Spring Garden is soft, light and contains three beautiful pastels that brighten up your eyes. Eye Shadow Trio is a baked eye shadow with a high percentage of pearl. It's easy to apply and can be used both dry and wet.
Colorful Eyeliner – New Shade – €12.95
Shades:
12 Dark Brown
14 Navy Blue (New)
All Day Long Lash Mascara – €15.95
Easy on, stays all day long, easy off! Mascara for extra long and well definded lashes. Super easy removal, just use lukewarm water. Reapply in layers to build volume.
Enjoy more photos…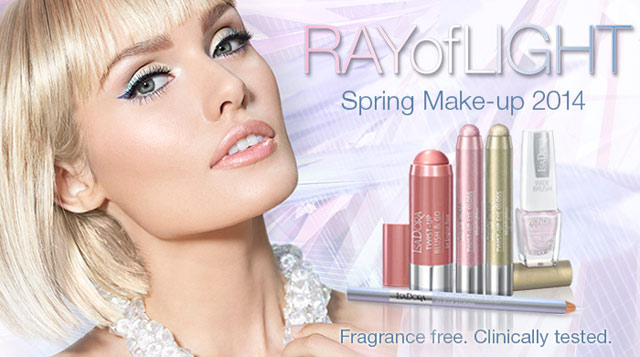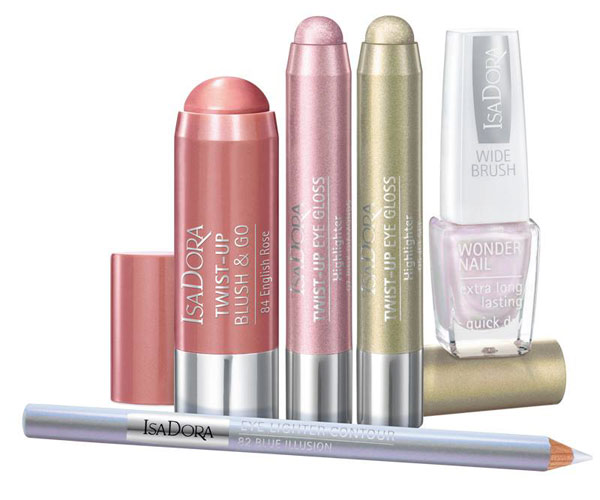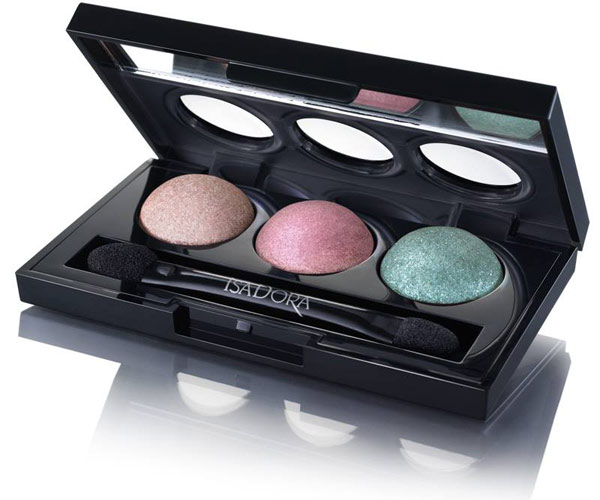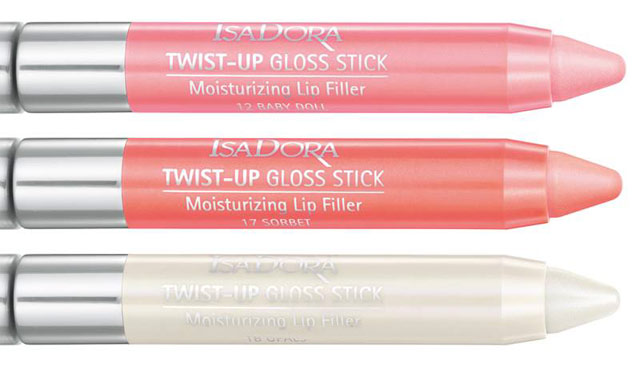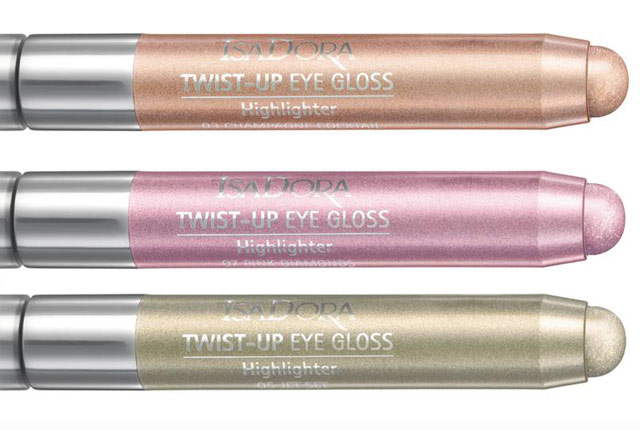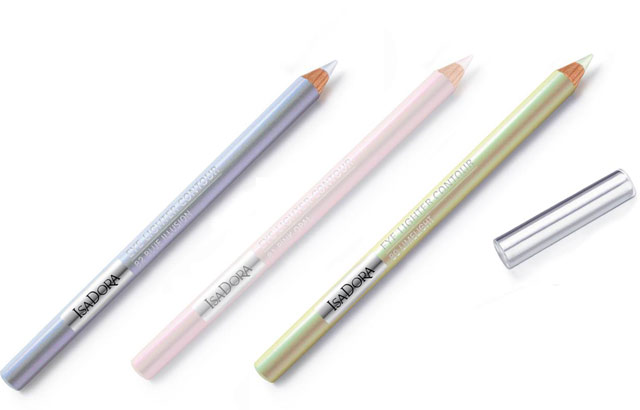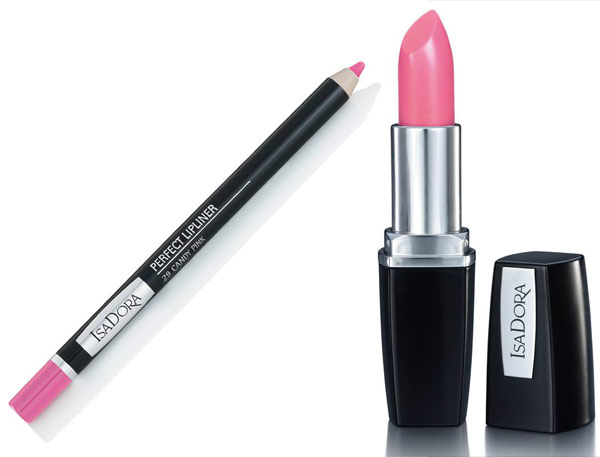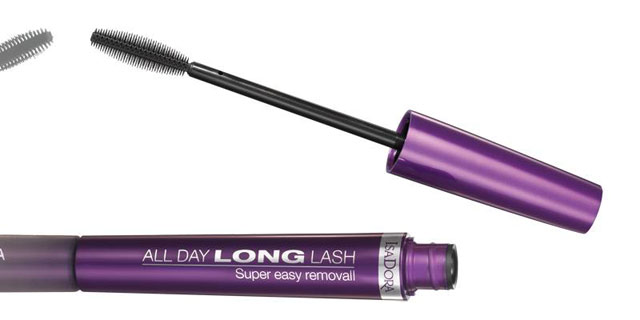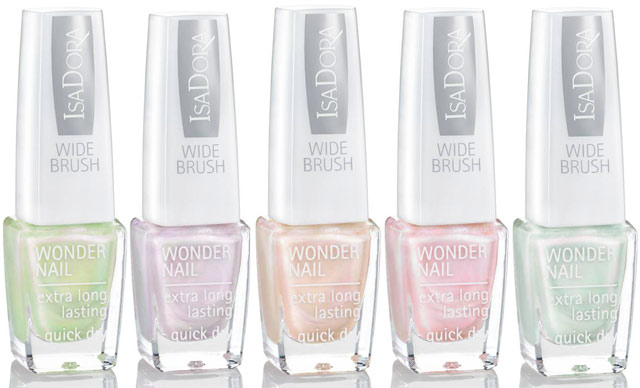 I already have my eyes on some of the items from Isadora Ray of Light Spring 2014 Collection and I will check them out at my next visit at Douglas.