Hello cuties!
Once upon a time…the upcoming Illamasqua Once Fall 2014 Collection seems to be inspired by romantic roman novels, while the promo photos shows a lady wearing a dress similar with those from the 1800's while the makeup tends to be soft and natural with cheeks received a more bronzed intensive color.
Once is the beauty of the burnished, eroded and erudite. A palette inspired by the gentle and exquisite point when a flower starts to fade and becomes impossibly beautiful in its complex decline. Combined with the subtle opulence of faded gilt layers that reveal themselves the more you blend and search. She is an incandescent moment, a poem alive and a light within a pallet of decaying decadence. – Alex Box, Illamasqua's Creative Director
Availability
UK & International Launch Date – 29 August 2014 @illamasqua.com and Selfridges, @selfridges.com
Illamasqua Once Fall 2014 Collection
Vintage Metallix Cream Eyeshadow – New
Courtier – deep dark rose
Bibelot – golden teal
Embellish – rich cocoa
Powder Blush
Sheer Lip Gloss
Exquisite – pink oyster
Opulent – multi-colored beige
Nail Varnish
Melange – teal & golden bronze
Enjoy more photos…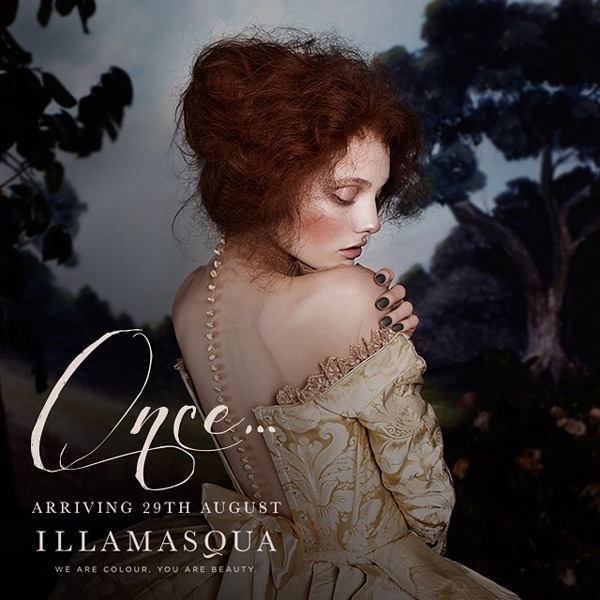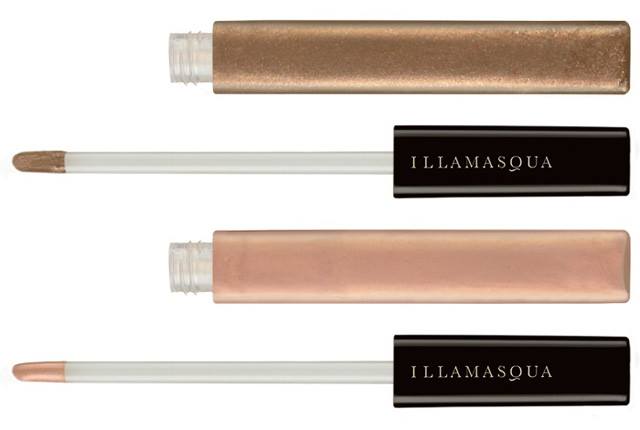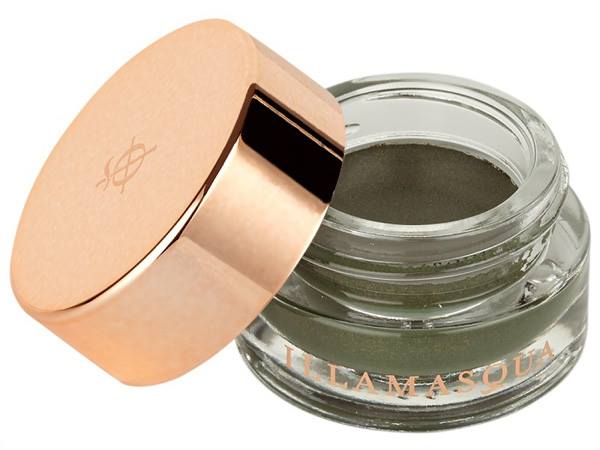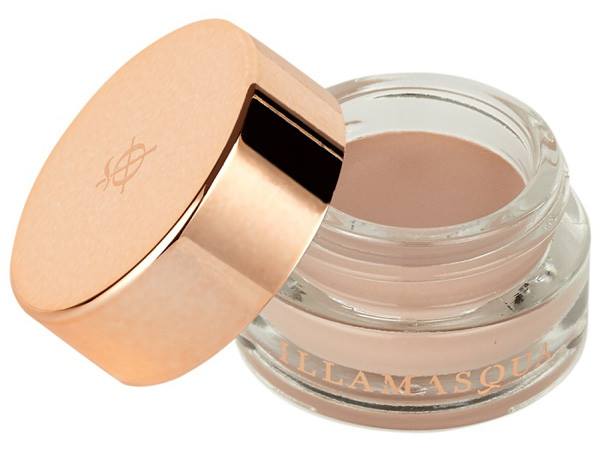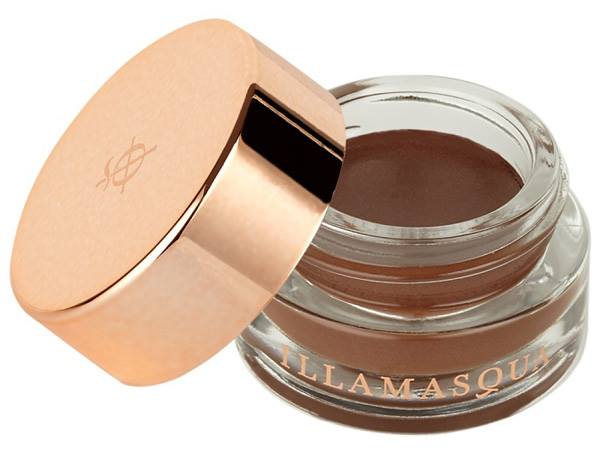 I definitely can't wait to get my hands on some of Illamasqua's Once products so I'll be posting swatches and reviews as soon as I can. Until then, what do you think of this new collection? Are you interested?