Hello beauties!
The new Illamasqua Gel Sculpt & Gel Color (info, photos) is a product launched last month that comes available in three shades. I recently received the Charm shade, for testing so I've been wearing it a couple of times already so now I'm ready to give you my full review for Illamasqua Gel Sculpt & Gel Color. This is a actually a new solid, gel based blush stick which has a very light formula that glides on smoothly and leaves behind a cooling sensation.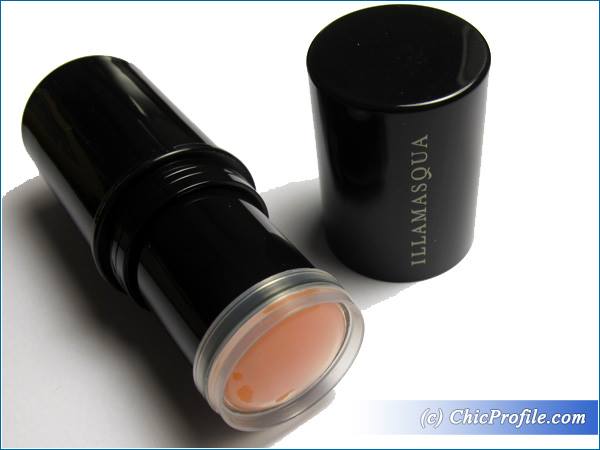 Availability
International / UK Launch Date – now at Illamasqua boutiques and online @illamasqua.com
Illamasqua Charm Gel Sculpt & Gel Color (£22.00 / $35.70 / €26.24 for 8g / 0.28 oz) is officially described as fresh apricot but as I see it as light orange apricot with warm undertones and a sheer translucent coverage. It has a lightweight gel formula which glides on smoothly and easily across the cheeks and ads an instant flush of color. It can be blended easily using your fingers or a beauty blender.
For me as a light skin tone I have to be careful and apply this stick gel based blush with a light hand so it will give me only a gentle flush of color as I don't want anything to pigmented. Illamasqua Charm blush will work on everyone from light to medium and darker skin tones as it delivers quite a bright orange summer shade in one application. Applied with a light hand and blended very well it looks quite natural and gives cheeks a fresh and healthy appearance.
I've been wearing this over foundation but also on bare skin and prefer the second option better  as it gives me that look and impression that I'm not wearing any blush and my cheeks look natural with this sheer tint of color. It's not a powder or a creamy blush, just a lightweight gel that feels so comfortable without being sticky or without emphasizing pores so it can also be worn by those with oily and combination skin types like me.
Illamasqua Charm Gel Sculpt & Gel Color is the ideal blush color for summer as it also has a water resistant formula which may come in handy if you want to spend your day at the beach or sitting by the pool. And did I told you about that amazing refreshing feeling that it leaves behind during the application?! I think I did mention it briefly earlier and that's another plus for a summer blush.
It's very easy to apply it as well, simply press and blend the color under it. Building up the color from sheer and natural to medium or intense is up to you depending on your skin tone. I had about 8-9 hours wear with this formula with a true color without signs of fading.
Enjoy more photos…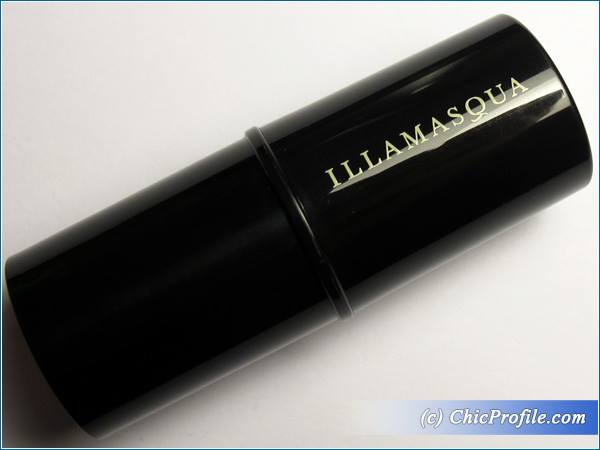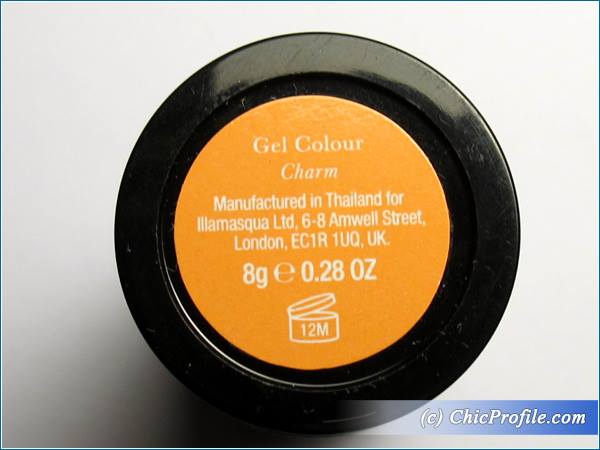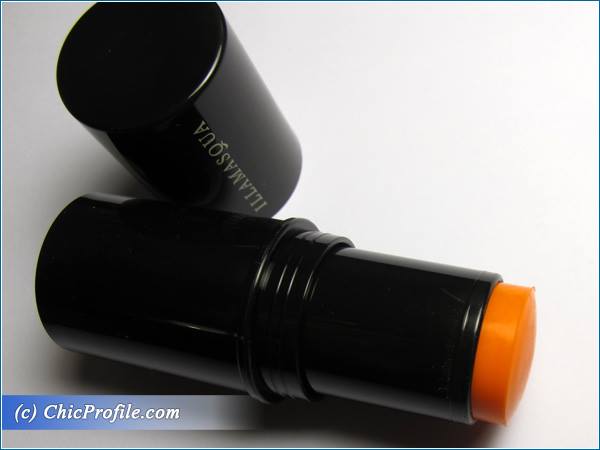 Illamasqua Gel Sculpt & Gel Color in Charm Swatch