Hello sweeties!
Summer is official here so is the perfect time to wear bold colors on our lips so Illamasqua Exotic Matte Lip Liquid is one of this season's new shades. Part of Illamasqua Summer 2014 Makeup Collection , Exotic is one of the 3 new Lip Liquids which have an innovative formula.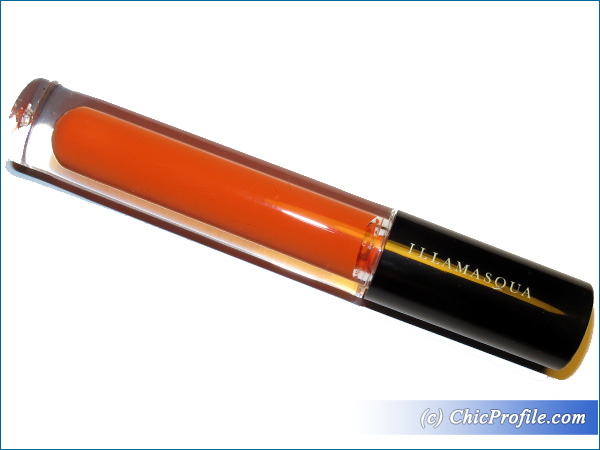 Availability
Now @illamasqua.com, Illamasqua Locations and Sephora
Illamasqua Exotic Matte Lip Liquid (£18.50/ $34.88 for 4 ml/ 0.14 fl oz) is officially described as vivid orange. It's a bright fiery orange with warm undertones and a matte finish. You'll have to know how to wear this color and I surely hope you are not color shy as Exotic is truly an intense and pigmented shades that offers a fully opaque color coverage.It applies easily across the lips feeling so buttery at first but within seconds when it starts to dry it turns into a perfect matte finish. Having a matte finish I would expected to feel dry right from the beginning but surprisingly it doesn't and that's the contribution of Vitamin E. The formula is new and it felt a little bit strange at first but it takes some getting used to it as it is also sticky and a bit tacky. I know many wouldn't have expected to feel that stickiness from a matte lip product but this new lip liquid is neither a lipstick or a gloss, is more like something in between.
I like the packaging a lot, a long transparent hourglass-type plastic tube which a black cap and a brush applicator. As I previously said when I reviewed Illamasqua Forbidden Matte Lip Liquid (swatches, photos) I didn't get along quite well with this type of applicator. The reason is that even though the color glides smoothly across the lips, it looks a bit streaky and uneven as the brush keeps leaving lines and I had to dip in the brush and pick up some more product to try and even out the color because when it dries down to that intense matte finish it does emphasizes lip lines.
So even though I'll have to get use to the sticky formula I can't deny its staying power which is amazing. I ate and drank and this Exotic Matte Lip Liquid was there on my lips for almost 8 hours. Is true that in the last 2 hours or so the lip lines were more emphasized but I can't say that I felt my lips being dry or dehydrated. The formula was neither dry nor hydrating.
If you want something bright on your lips this summer, Exotic Matte Lip Liquid could be a perfect choice as it brightens up your entire face instantly adding a pop of color and making you look fresh with that beautiful summer look. I also applied Illamasqua Flirtatious Velvet Blusher (upcoming review) on my cheeks and I had a quick and easy summer look.
Enjoy more photos…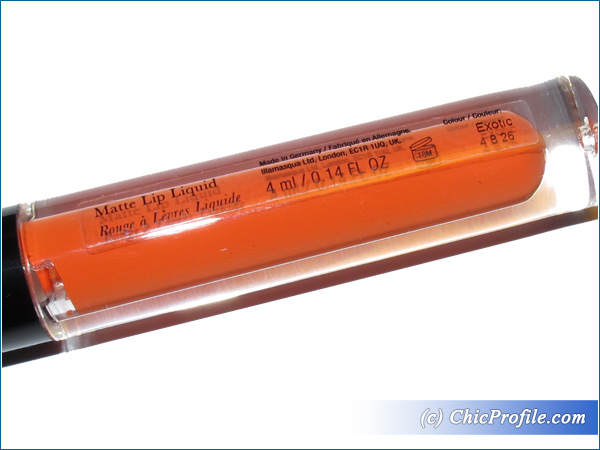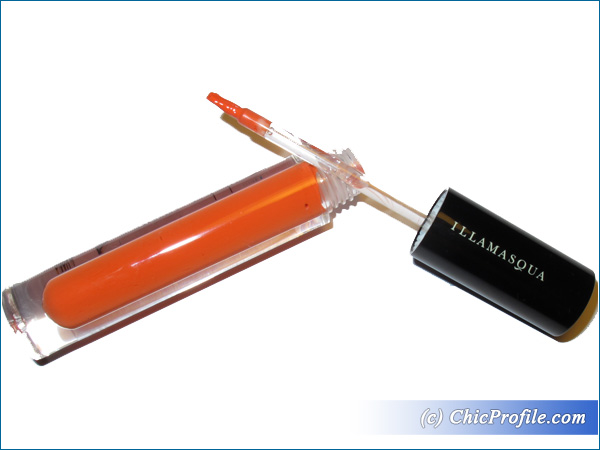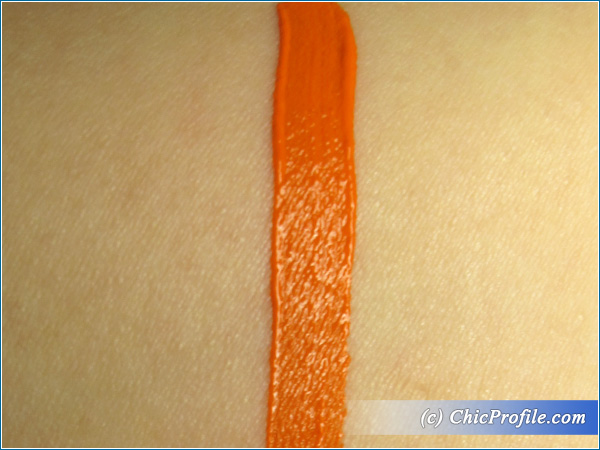 Illamasqua Exotic Matte Lip Liquid Swatch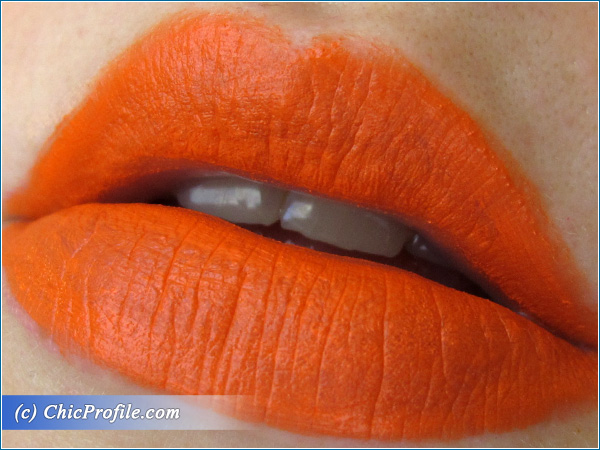 Illamasqua Exotic Matte Lip Liquid Lip Swatch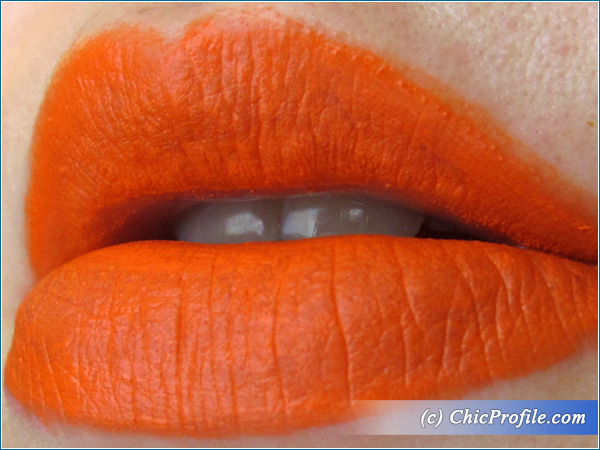 Illamasqua Exotic Matte Lip Liquid Lip Swatch

LEFT: Bare Lips – RIGHT: Illamasqua Exotic Matte Lip Liquid Lip Swatch
Do you have any thoughts over this color? Have you already tried any of Illamasqua's Matte Lip Liquid shades?