Hello beauties!
I've been so excited for Huda Beauty Summer 2017 Solstice Collection (swatches, photos) that I got on the waiting list as soon as I could. Huda Beauty Bikini Babe and Jetsetter Liquid Matte Lipsticks are the two shades that I got from this collection. There are 4 colors available but the others are too coraly for me. I've been dreaming of getting Huda Beauty products for such a long time and since I came to London I can stop buying her products.
I basically feel that most of the shades are screaming my name and want to come home with me. Needless to say, I can't wait for the upcoming launch of Huda Beauty Desert Dusk Palette on 18 September. I'll be on vacation then, but I arranged with a friend to pick it up for me (I already reserved the palette). I also bought Huda Beauty Solstice Highlighter Palette and posted swatches on Instagram so I'll be reviewing it next.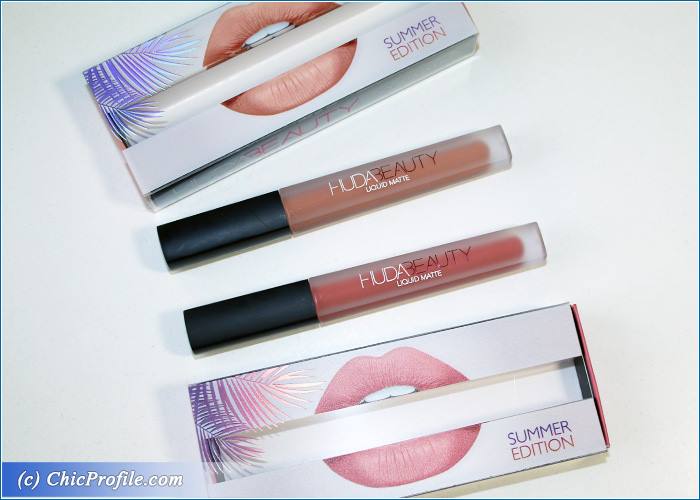 Where to buy:
UK – Now at Selfrdiges, Harrods, CultBeauty
U.S. – Now @shophudabeauty.com | August 2017 at Sephora
Huda Beauty's best-loved liquid lipsticks are back – and this time they're set to freshen up your summer lip look with four brand new shades of vibrant, velvety matte perfection. From bright coral and peachy pink to dusky rose and the perfect summer nude, we don't know which shade to snap up first…
Huda Beauty Bikini Babe Liquid Matte Lipstick (£18.00 / $20.00 for 5 ml / 0.17 fl oz) is officially described as the ideal beachy nude. It's a light, warm toned beige with a matte finish. It has semi-opaque pigmentation in a single layer and become totally opaque after a second coat. Applied in one layer the color looks uneven and emphasizes a bit my lip lines. The consistency is thin but fluid so it glides effortlessly across the lips. It dried down quite fast to a matte finish but it remained tacky for a while. Even though it felt tacky when I pressed my lips, I didn't get any transfer.
I really like that I had time to work the color across my lips before it dried. If you want more pigmentation, just wait about 30 seconds so the color will set and then add another layer. It has a very sweet vanilla scent that is fairly noticeable while worn. The color stayed put until I had a meal and I noticed how it starts to break down easily. I still had a fairly good amount of color on my lips after I finished my meal. If you are eating something greasy then you'll need to re-apply.
Probably because this color is so light it tends to emphasize more my lip lines. It feels incredibly lightweight when worn and without any dryness feel. I do though, moisturize my lips prior and after removing the color and I never use a matte lipstick if my lips feel dry. I had about 5 hours wear with this formula, without leaving a stain behind.
Huda Beauty Jetsetter Liquid Matte Lipstick (£18.00 / $20.00 for 5 ml / 0.17 fl oz) is officially described as an ultra-flattering dusky rose. It is a deep, nude-rose with a hint of warm peach and a matte finish. Looks intense, richly pigmented and delivers an even and smooth color coverage. In just one swipe is fairly opaque. The consistency is creamy and thin but without being watery. It feels lightweight on the lips but remains lightly tacky after it dries down. I personally like this color a lot better than Bikini Babe because it shows an opaque coverage right from the start. It doesn't sink into my lip lines so much like Bikini Babe does, because is not such a light shade.
I would see this shade worn by anyone, regardless their skin color or tone. Huda Beauty Jetsetter Liquid Matte Lipstick worn much better on me than the previous shade. I had around 6 hours wear with a slightly drying feel. It will stay put and it's smudge, flake or transfer free as long as you won't eat any greasy meals.
SHOP THIS POST
Enjoy more photos…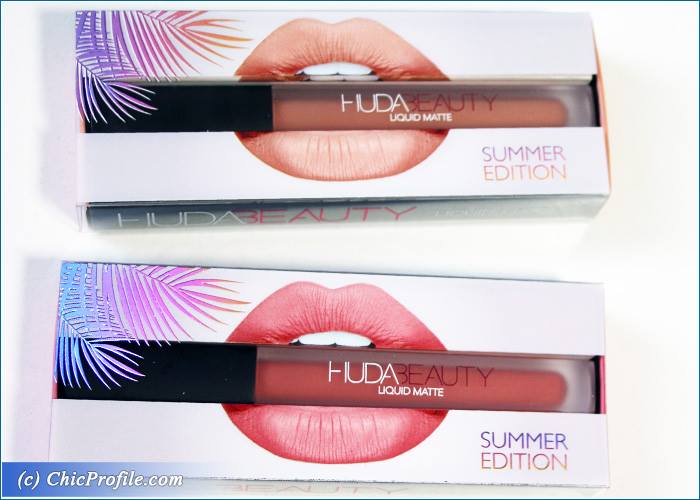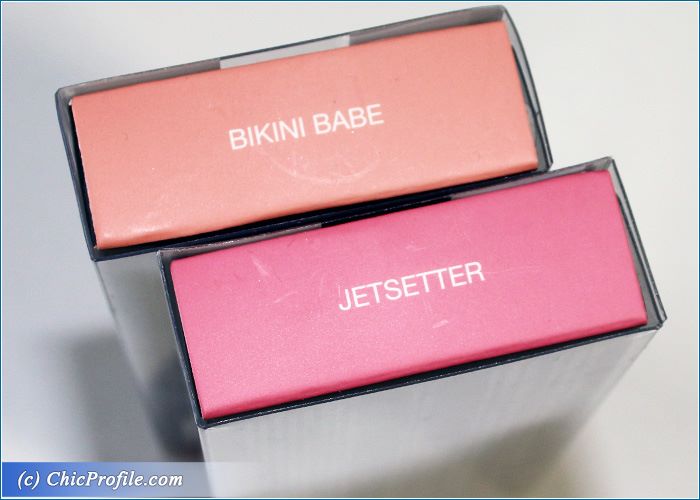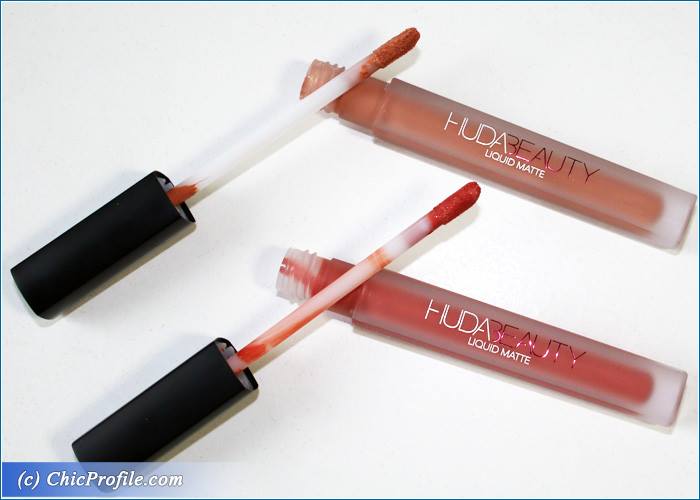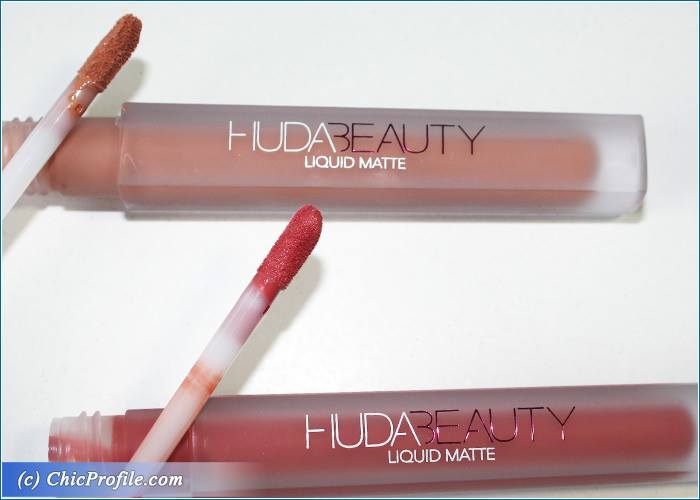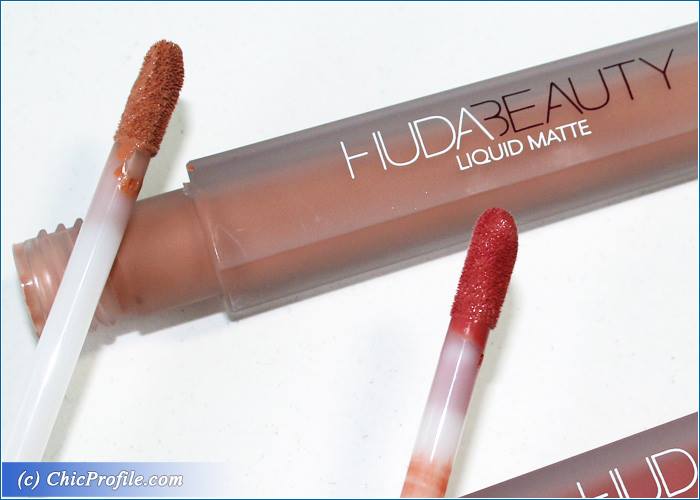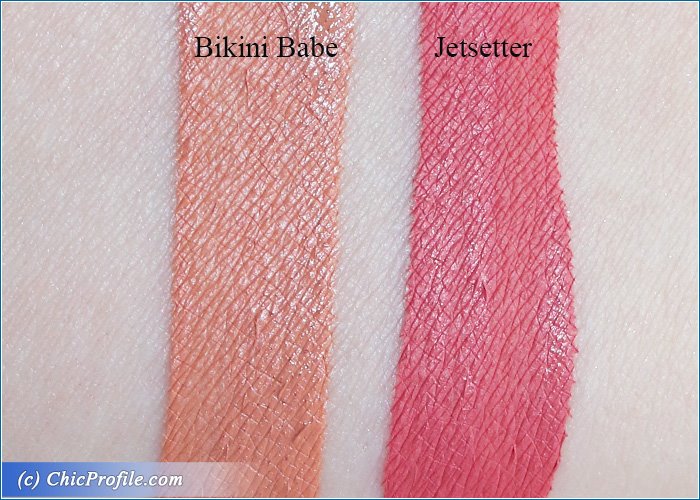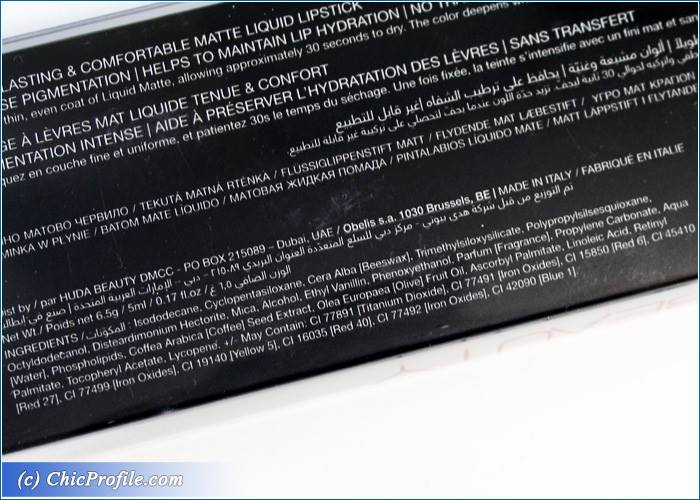 Huda Beauty Bikini Babe Liquid Matte Lipstick INGREDIENTS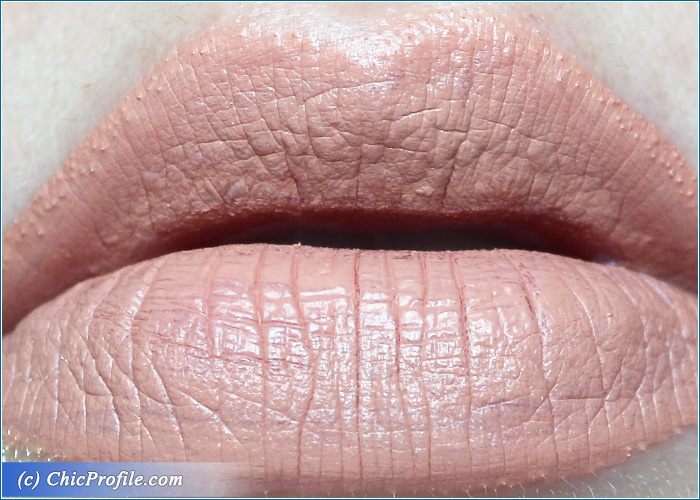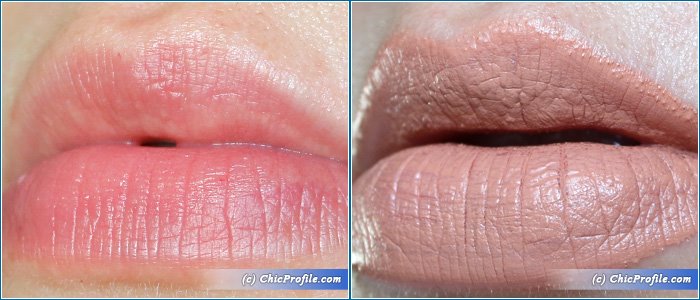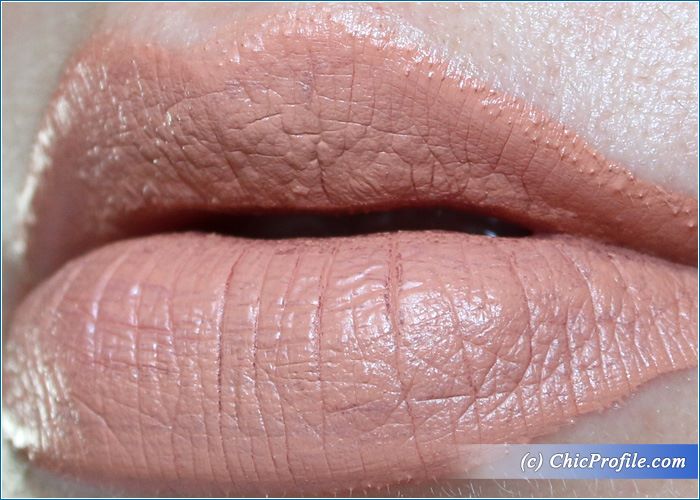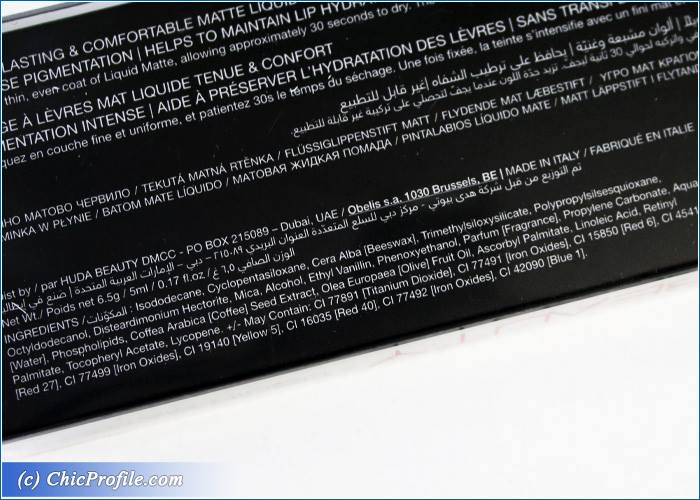 Huda Beauty Jetsetter Liquid Matte Lipstick INGREDIENTS