Hello lovelies!
I always had a weakness for Hello Kitty and I admit I feel like a child in a candy shop whenever I receive a gift that is inspired by this cute kitten. This year I made my own gift so I purchased the entire Hello Kitty Holiday 2015 Collection (video) launched by Avon, with the exception of one product, which was the bubble bath. You know I never post about Avon products as I don't use them, but this time the Hello Kitty Christmas 2015 Collection was irresistible for me, especially since all the products had this girly-girl pink packaging. Judge me if you will but I'm always smiling when I spray the body mist on my hair and body or whenever I apply the lip gloss on my lips. 🙂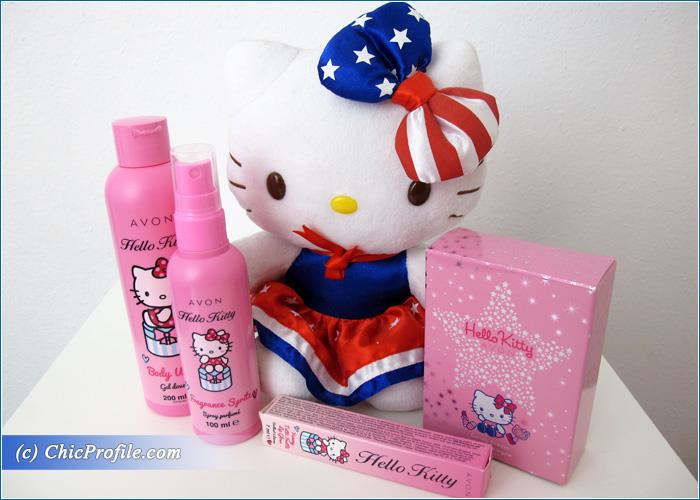 Availability
Romania – currently available at Avon
Hello Kitty Holiday 2015 Collection features:
Hello Kitty Candy Dream Eau de Cologne (50 ml) – 30 lei
Hello Kitty Yummy Tutti Frutti Lip Gloss (7 ml) – 11 lei
Hello Kitty Fragrance Spritz (100 ml) -10 lei
Hello Kitty Body Wash (200 ml) – 10 lei
Hello Kitty Shampoo (200 ml) – 10 lei
Hello Kitty U

ntangle

H

air

S

pray – 11 lei
The Candy Dream fragrance has a very sweet scent, it's more destined for little girls obviously and is not that persistent. The cute round bottle also comes with a light pink bow with red hearts that can be used to tie your hair.
The fragrance spritz and body wash have the same sweet scent while the Hello Kitty Yummy Tutti Frutti Lip Gloss comes in a light baby pink hue with silver sparkles. I'll be reviewing the lip gloss separately later on as I was really impressed by its quality and obviously I couldn't miss reviewing a Hello Kitty lip product.
The Hello Kitty Doll was a birthday present from my brother, knowing my famous passion for this character. 🙂
Enjoy more cuteness in the photos bellow…