Hello beauties!
Guerlain always had the power to recreate the sunshine effect without any sun…so therefore we were given Guerlain Terracotta Bronzing Powder. For summer 2017 Guerlain Terracotta Sun Trio is presented as a new, limited edition bronzing contouring palette light and shadow available in three variations. My Instagram Followers have already seen swatches of Guerlain Terracotta Sun Trio last week when I got to test two of these new powders. I've been playing with these powders for the last couple of days and believe me or not, I was just about to hit publish on my review of Guerlain Terracotta Sun Trio, today when the official images came along…so I postpone the review for tomorrow. 🙂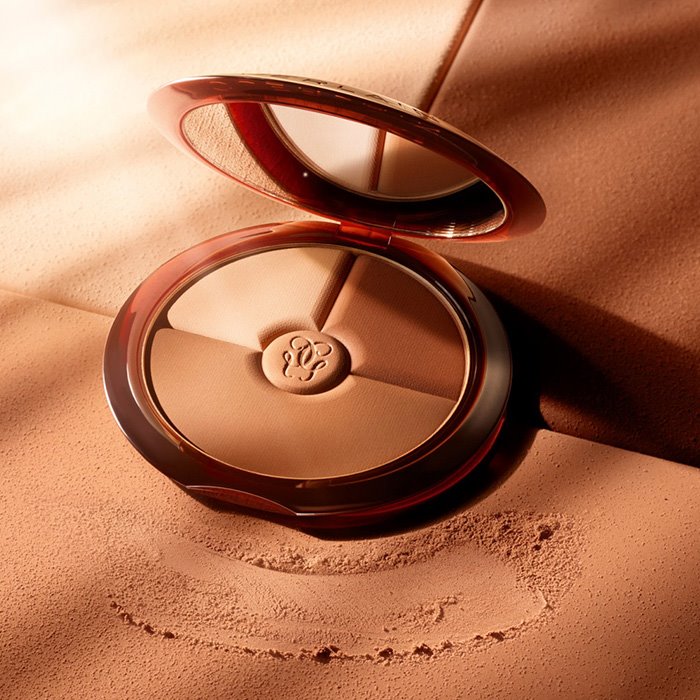 Availability
Romania Launch Date – 15 March 2017 at Sephora
Guerlain Summer 2017 Terracotta Sun Trio
Guerlain Terracotta Sun Trio Bronzing Contouring Palette – Limited Edition – 293.00 Lei
Clair / Light
Naturel / Natural
Deep (Not Available in Romania)
The new bronzing powder has a matte and natural finish and is suitable for all skin types. I have a light skin tone and find the shade in Clair / Light to be just right for me. You can use the three shades separately for contouring and highlighting or combine them for a bronzing effect if you want. It's totally up to you how you want to use this versatile powder. 🙂
Terracotta is a best-selling powder all over the world and the fact that every 25 seconds someone buys a new Terracotta powder is really impressive.
Enjoy more photos…