Hello cuties!
Guerlain launched this month My Super Tips (preview, photos), a new skincare collection that contains five colorful, ultra-practical and miniature skin superheroes. I was excited about this collection for a few months since I first heard about the launch and I actually counted the days until it hit counters. I've all the five Guerlain My Super Tips heroes with me and I've been using them for two weeks already so I'm starting my individual review series to let you know how each product worked on me.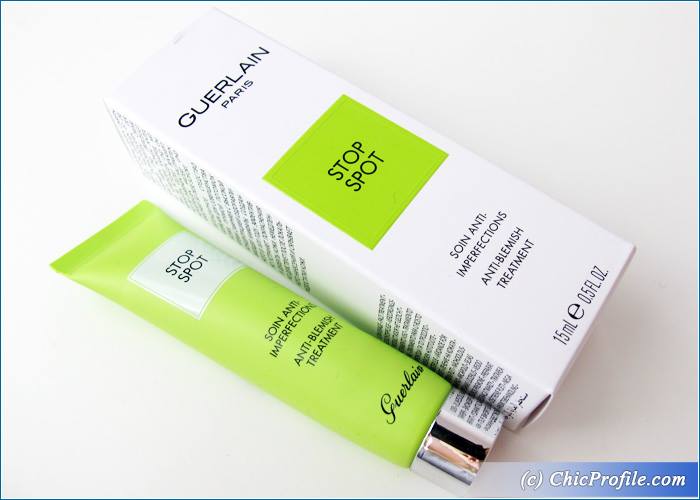 AVAILABILITY
U.S. / UK – Now at SAKS, Nordstrom, Neiman Marcus, Sephora, Debenhams, John Lewis, Selfridges, Douglas, Escentual, Harrods
Guerlain Stop Spot Anti-Blemish Treatment (150.00 Lei / $29.50 / €29.00 for 15 ml / 0.5 fl oz) is the second product from this collection that got my interest. I guess we are all concerned with blemishes, pimples and redness, at least from time to time so I really wanted to give this super hero a try and see how it behaves.
Its formula contains a high concentration of purifying camphor which effectively targets redness and blemishes. I have redness around my nose so there I applied the product. It also contains zinc for cleaning and soothing and salicylic acid to micro-exfoliate blemishes. The last but not least is allantoin which will calm redness and speed up the elimination of blemishes.
I had that period of the month when my skin always tend to misbehave and blemishes start to appear here and there so for me it was the perfect time to start using and testing Guerlain Stop Spot. I actually used it last night as well before going to bed as I felt a nasty pimple was just settling in.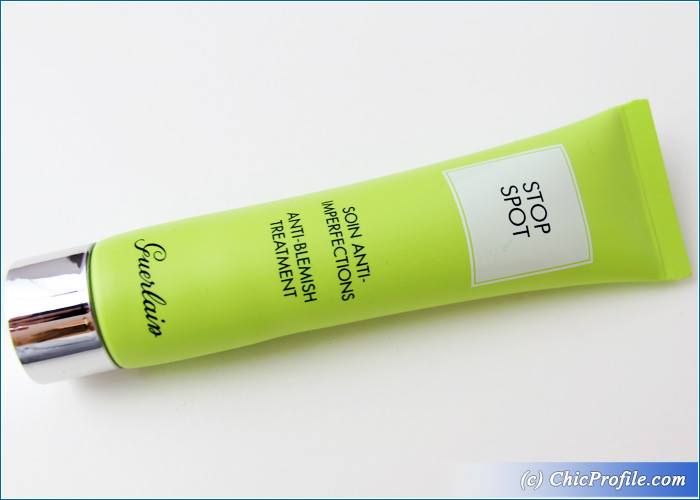 For me overnight, this product does wonders. It helps diminish and soothes any skin problems regarding blemishes, pimples or zits so in the morning my they are visibly smaller or simply gone.
There were blemishes that gave me a hard time, so I won't lie about it and say that they were gone overnight, but applying Stop Spot Anti-Blemish Treatment two times a day really helped calm down the area and micro-exfoliate blemishes so within two days my skin was back to normal.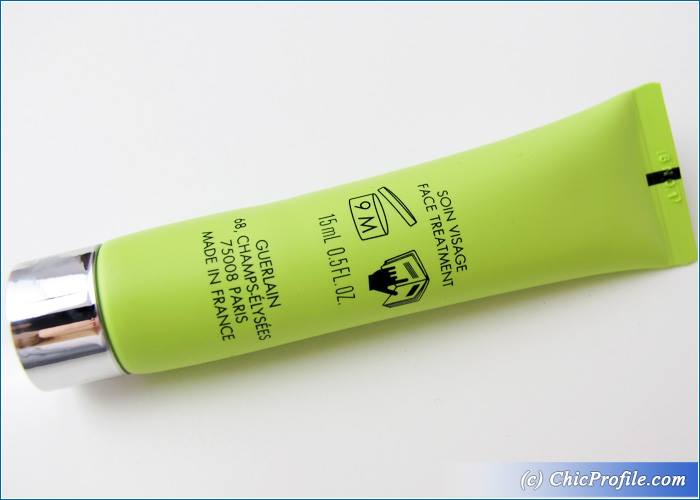 What I also like about it is that it comes in one universal shade, more like a light beige, which perfectly adapts to your skin tone (I actually tested this product on my boyfriend as well) so it instantly corrects and conceals blemishes or redness.
So for me it also doubles as a corrector or concealer as I don't have to apply any other product on top of this one. Thanks to its light beige color it hides the problem area and conceal redness instantly while working its magic in the hours to follow.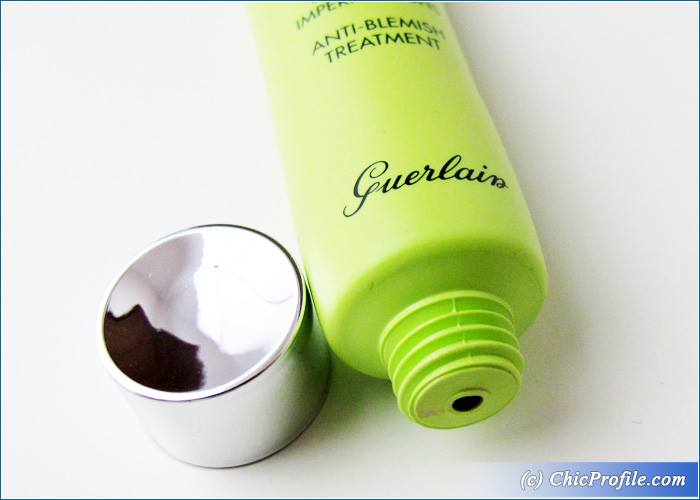 As I said before, I also gave it to my boyfriend to try it out (yes, men can use it as well) and in the morning his face was so much cleaner and blemishes were visibly reduced.
The fact that it comes in a small 15 ml tube at the price which may seem luxurious for many out there, may be something that you will want to pass, but before doing that just consider that you can try out a Guerlain product and get the full quality of luxurious skin care brand.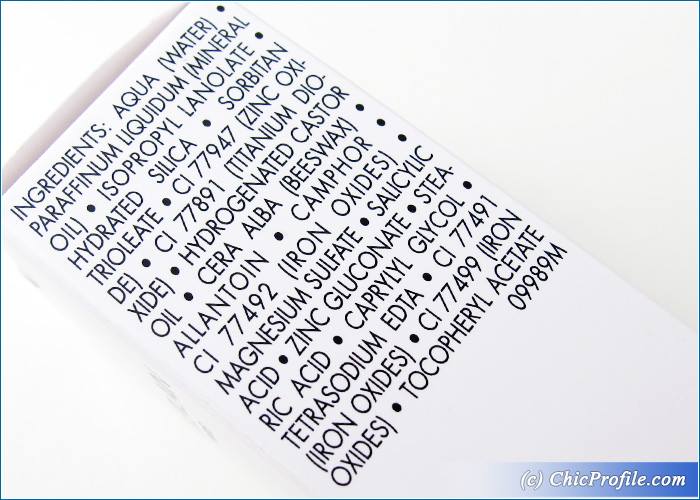 I personally absolutely love the mini packaging as it doesn't take up too much space so most definitely it will follow me in my future vacations or road trips.
How about you? Have you tried this product already? Or if you had given Guerlain skincare product a chance in the past, just let me know how they worked for you.