Hello sweeties!
Since I saw the first sneak peek photo of Guerlain Fall 2016 Collection my eyes and heart were set on Guerlain Rose Barbare 5 Couleurs Palette. Even after I saw the collection in person and did some swatches of the new Guerlain 5 Couleurs Palettes I still choose Rose Barbare (01) as my favorite judging by the color combination. Translated in English as Guerlain Wild Rose palette this one shows the perfect plum and mauvy shades for Autumn.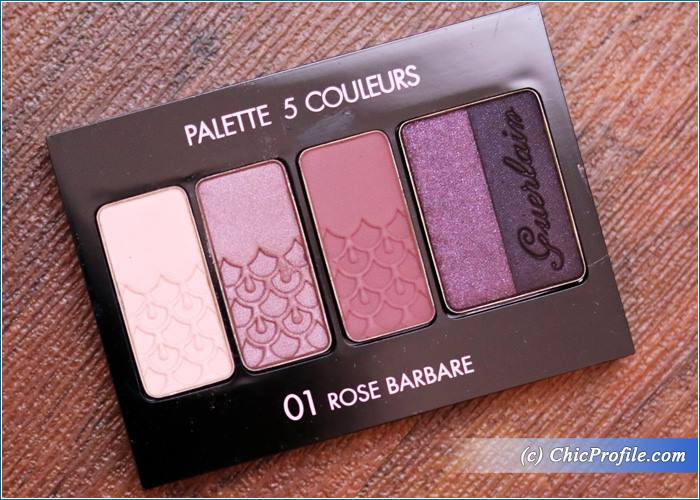 WHERE TO BUY
U.S. / UK – Now at SAKS, Nordstrom, Neiman Marcus, Sephora, Debenhams, John Lewis, Selfridges, Douglas, Escentual, Harrods
Guerlain Rose Barbare (01) 5 Couleurs Palette ($69.00 / €60.50 / 300 lei for 6 g / 0.21 oz) is a combination of five eyeshadows ranging from luminous white pink to violet, plum and dark mauves. It might not be the best palette of Guerlain Fall 2016 Collection when it comes to its eyeshadow quality and formula but it's definitely my favorite one.
I had received the palette in a tester format so take a look at Guerlain Coque D'Or 5 Couleurs Palette review to see the original packaging, a gorgeous glossy black compact.
Guerlain Rose Barbare #01 is a luminous white with a touch of pink and a satin finish. It had a good color payoff even on bare skin, showing a good pigmentation. It had a very smooth, silky texture making it my favorite shade from this palette.
It was easy to work with, adhered well onto the skin, easily blendable and gave me no fall-out during the application. It didn't look patchy or uneven as I would have expected from a light shade.
It looks beautifully on the inner corner of the lid, brightens up the eyes but I also applied it on the center of the lid sometimes to give my makeup a different twist. It started to show signs of fading after eight and a half hours.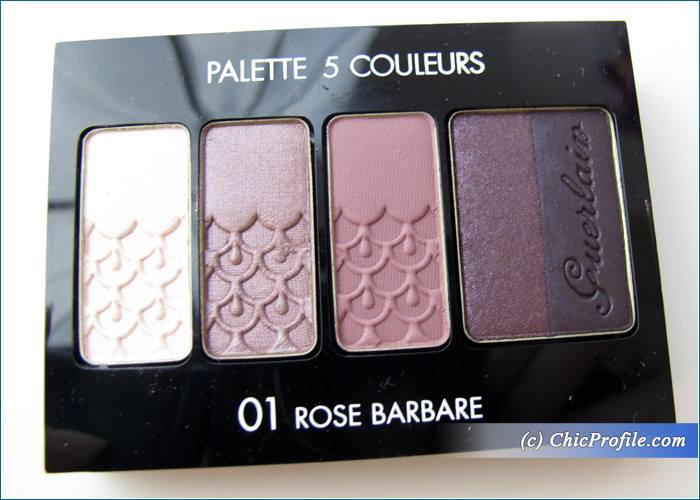 Guerlain Rose Barbare #02 is a medium muted-mauvy-beige with a satin, soft metallic finish. It had a good pigmentation, looking beautifully without an eyeshadow primer. The formula feels so lightweight and comfortable, non drying at all while the texture is so silky and buttery, just a pleasure to swatch.
This was one of the best colors of this palette, easily blendable, adheres well even on bare skin and had no fall-out during the application. It lasted for eight hours before noticeably fading.
Guerlain Rose Barbare #03 is a medium rosy-mauve with a matte finish. Every palette has a tricky color and this is the one. While it had a smooth and soft texture, it's formula felt a bit drying.
It doesn't show a rich color payoff, needing more layers to make the color visible without a primer. To enhance the color and make it more pigmented an eyeshadow primer is definitely a must. I had to work my brush quite a few times to blend the color and it sheered out in the meantime. I had an average of 7 hours wear with its formula.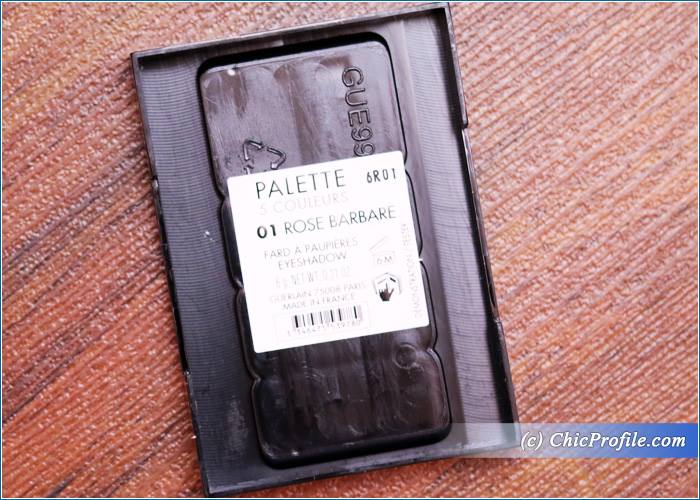 Guerlain Rose Barbare #04 is a combination of dark mauvy-plum and brow with gold shimmer and satin finish. It had a fairly good color payoff, showing a medium intensity when swatched without a primer. Its feels a bit texturized and dry to the touch…I don't want to say that it feels gritty but is definitely not smooth and silky.
It should be used as a smoky color, to darken your outer V or applied on the outer corner of the lid. It started to fade after seven and a half hours of wear.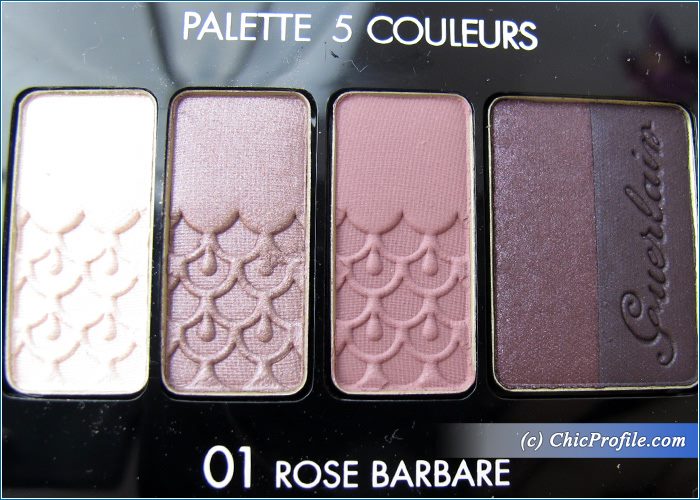 Guerlain Rose Barbare #05 is a dark mauve with a matte finish. It had a medium opacity when swatched without showing an intense pigmentation. The texture was fine and smooth to the touch but the formula felt a bit dry to me.
It works well as a smoky color, smudged underneath my lower lash line but applied as a base color or patted over the lid it looks patchy and uneven. It started showing signs of fading after 7 and a half hours of wear.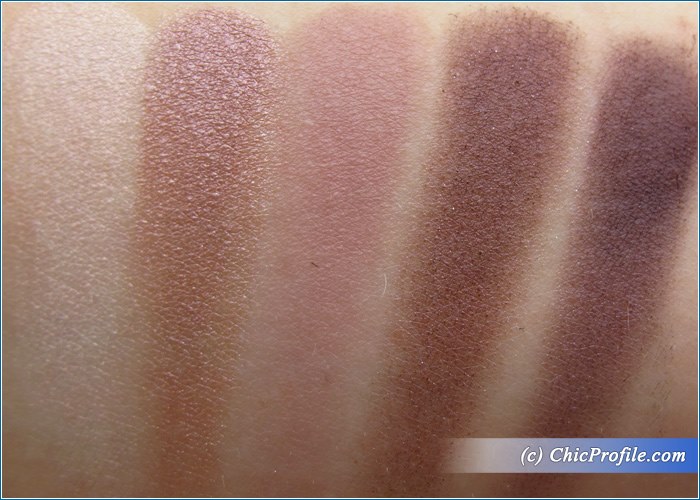 If you are on the lookout for a glamorous, elegant fall 2016 palette in a combination of mauvy tones you can give Guerlain Rose Barbare Palette a try.
The colors will complement especially greened eye women and can be easily mixed for a day and night makeup look. While the two colors in the middle can be used as a base, the last two smoky colors which are the darkest can be used to intensify or darken your makeup.