Hello beauties!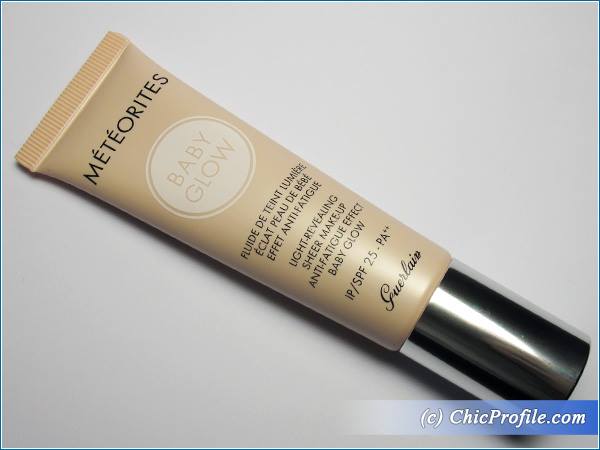 Guerlain Meteorites Baby Glow was released as part of Guerlain Les Tendres 2015 Spring Collection (info, photos) and it's a new product that will be joining the permanent line afterwards. Named as a Light-Revealing Sheer Make-up Anti-Fatigue Effect Baby Glow SPF 25 PA++ it comes available in only three shades: 02 Clair for fair to light skin tones, 03 Medium for light to medium complexions and 04 Dore for medium, olive and dark skin. I got the Guerlain Meteorites Baby Glow (03) Medium for testing and as a light skin tone I found it to be a shade too dark for me right now but it will definitely be a perfect match later on in the summer when I'll get some tan. Unfortunately there are not many shades to match and mix so you will think there's no way that you can find your perfect Baby Glow color but it's possible because of the light-revealing sheer makeup that it really is.
Availability
U.S. – now at Nordstrom, Saks, Neiman Marcus, Sephora
Romania – now at Sephora, Douglas, Marionnaud
Guerlain Meteorites Baby Glow (03) Medium ($54.00 / 245.00 Lei for 30 ml/ 1 fl oz) comes in a light pink squeezable tube with a pump applicator. It's light foundation, something closer to a BB cream as it has such a nice, light and hydrating formula, a bit more liquidy than your usual foundation and so light and airy resembling Guerlain Lingerie de Peau Foundation. The consistency is thin but not watery and it gets applied easily onto the skin.
It provides sheer to medium coverage and delivers a natural semi matte finish, just in between dewy and matte. I got to wear Guerlain Meteorites Baby Glow a few times already over different moisturizers or face cream and I can say I noticed how it gets a bit of different effect depending of the finish of the lotion, moisturizer or face cream that I use. Whenever I go with a light face lotion or a serum, Meteorites Baby Glow tends to give a soft matte finish while if I apply it over a face cream (using a face primer in between) it tends to show a beautiful radiant glow.
I have a combination skin type and I like that it doesn't look shiny on me and especially on my T-zone and even after 6 or 8 hours wear my T-zone doesn't look oily.
It is easily blendable and while it offers a natural sheer coverage it can be buildable up to medium coverage if you like and is able to hide minor skin imperfection while it still feels weightless once applied. This is just the kind of coverage I usually want from a foundation and the fact that it gives skin luminosity and a natural glow it makes Guerlain Meteorites Baby Glow perfect for day to day wear. My complexion looks fresh, smooth and soft and it helps hide a night with only a few hours of sleep. 🙂
I had days when my skin had some redness and I used Meteorites Baby Glow to even out my skin tone and it did such a wonderful job. I get about 8 hour wear with this formula and my skin feels soft, nicely hydrated and protected due to SPF 25 but I also didn't have any oiliness on my T-zone which was amazing, just a bit of sheen that I removed it with a blot paper. It is easily violet-scented but I didn't notice the fragrance once applied.
I found this product to be perfect for everyday use if you like a sheer to medium and natural coverage, that is able to hide minor skin imperfections and give a healthy-natural glow and luminosity to your complexion.
Enjoy more photos…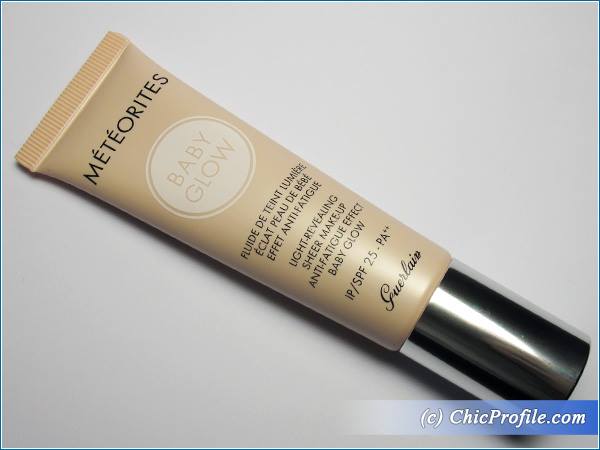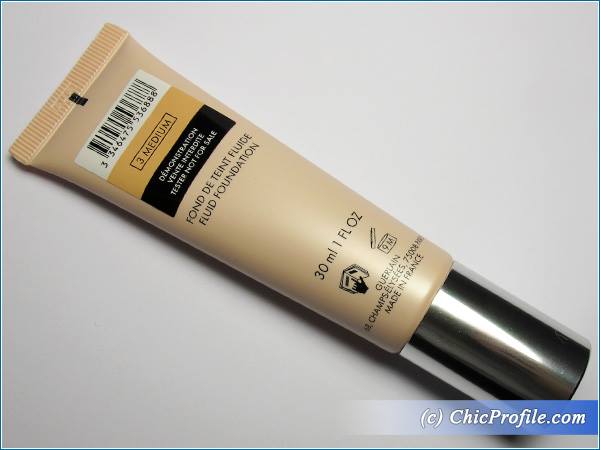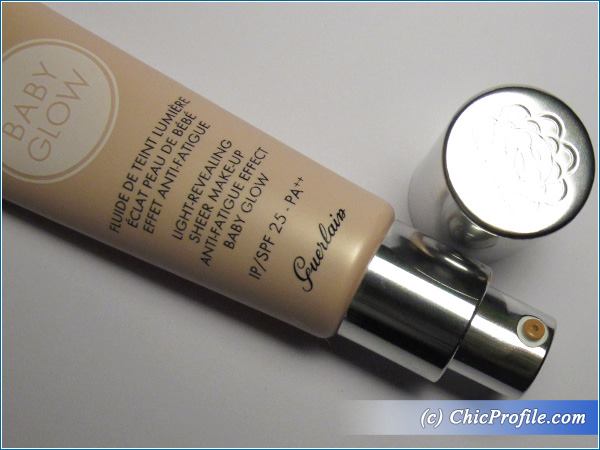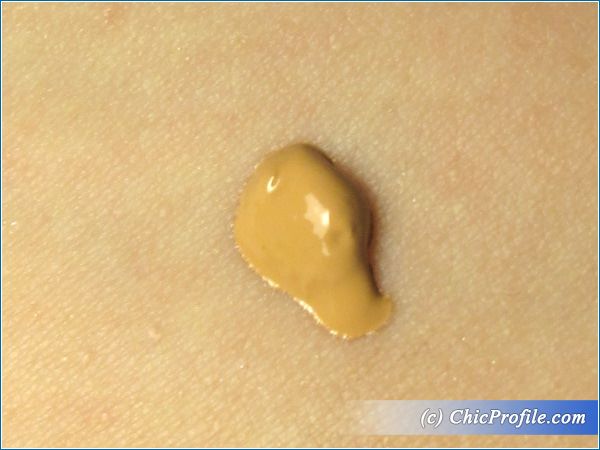 Guerlain 03 Medium Meteorites Baby Glow Swatch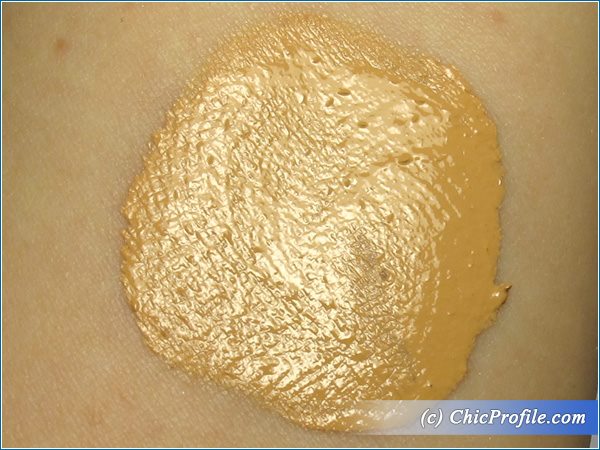 Guerlain 03 Medium Meteorites Baby Glow Swatch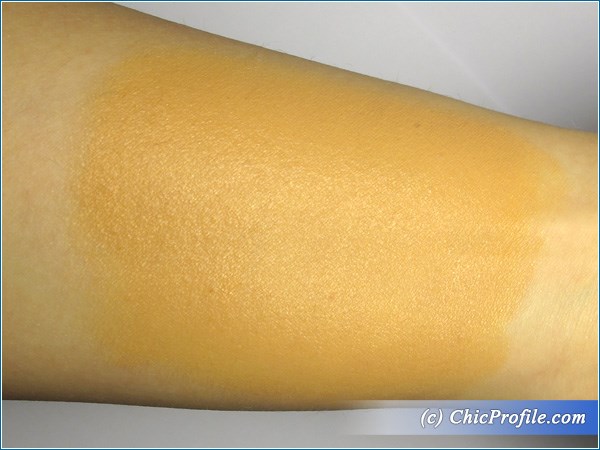 Guerlain 03 Medium Meteorites Baby Glow Swatch (blended)