Hello cuties!
Guerlain launched earlier this month Les Tendres Spring 2015 Collection (info, promo photos) which contains a new selection of Meteorites Perles Compacts along with some other new beautiful and limited edition items. In Romania the collection will be hitting counters at the end of this week but I was able to see a few Guerlain spring 2015 makeup products up close the other week. Bellow the fold you can read more about my first impressions and check out swatches.
Availability
U.S. Launch Date – January 2015 at Guerlain counters and online at Nordstrom
Romania Launch Date – 1 February 2015 at Sephora, Douglas, Marionnaud
Fans of previous editions of the famous Meteorites Perle Blush will definitely be excited about the 3 new variations of Guerlain Meteorites Compact ($62.00 / 269.00 Lei) which gives skin a subtle luminosity and a smoother appearance. As a combination skin type, enlarged pores are one of my main concerns and this type of meteorites has such a soft texture and it helps minimizing pores while it gives skin luminosity and a fresh looking appearance. My favorite color combination was #02 Clair which is more suitable for fair skin but can also be used by those with medium complexion as it is a translucent shade. #04 Dore is definitely more suitable for those with medium to darker skin tones.
Moving on to my favorite product from this collection, Guerlain Baby Glow ($54.00 / 245.00 Lei) which is new and will be joining the permanent Guerlain range. It is available in 3 shades Clair, Medium and Dore, definitely a small variations for every skin color. Definitely I will be choosing #02 Clair which is the closest to my skin tone as you can see in the swatches bellow while #04 Dore is suitable for darker and olive complexions. Hopefully I will get my shade later this week so I will be able to give you a full review but at a first swatch and test I have to say I really love the light texture, like a melted meteorites powder which gave skin luminosity and a sheer makeup coverage. As spring comes Baby Glow can successfully replace my foundation from time to time whenever I need that plus of luminosity and a natural glow.
Guerlain #504 Les Precieux Ecrin 4 Couleurs Eyeshadow Palette ($65.00 / 284.00 Lei) is one of the two palettes featured in this collection along with #18 Les Nuees and they are both available in limited edition. The colors are pigmented while they are maintaining a softer intensity and a sparkly sheen. There are the kind of shades which are more easy on the eye, looking elegant and classy. There's a subtle white pink with a bit of sparkle while the light gold is looking very soft and as natural as possible while still maintaining its elegance due to its pearly-dazzling finish. The darker shades are a deep khaki with fine golden sparkles and a classy medium bronze with red undertones and a pearly finish.
Guerlain Cils D'Enfer Mascara couldn't have missed from this collection and completes the range along with two limited edition shades of KissKiss Shaping Cream Lip Color ($37.00) and one limited edition Nail Lacquer ($25.00 / 124.00 Lei) in Baby Rose, a subtle elegant pink.
These are the products I've seen in person and swatched and when Guerlain Les Tendres Spring 2015 Collection (the story behind the collection) arrives in stores I will be definitely checking those lip shades and the new Meteorites Perles de Blush ($53.00 / 238.00 Lei) up close.
Enjoy more photos…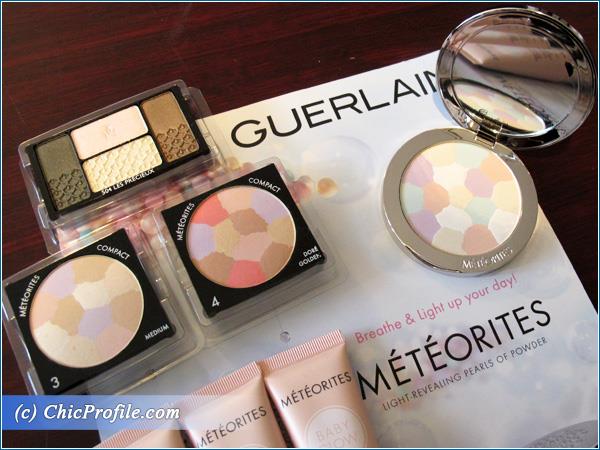 Guerlain Les Tendres Spring 2015 Collection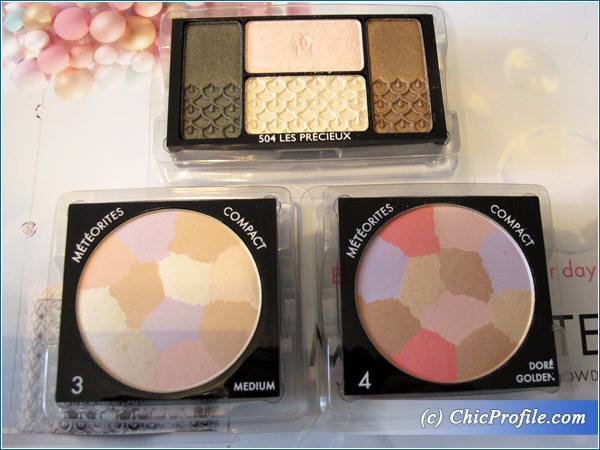 Guerlain Les Tendres Spring 2015 Collection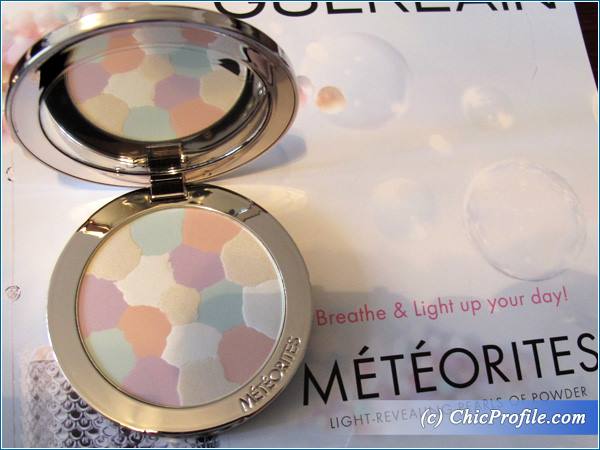 Guerlain Meteorites Compact Spring 2015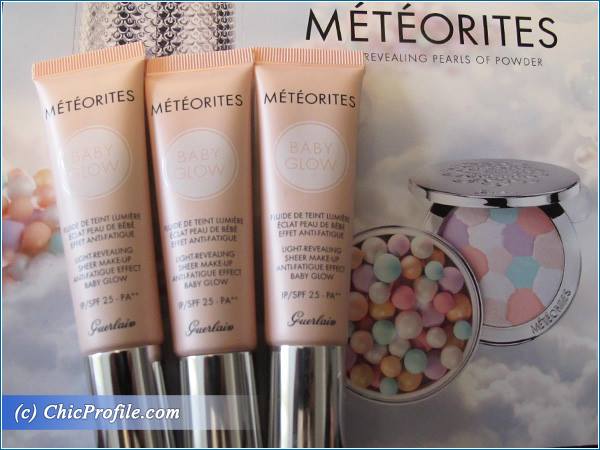 Guerlain Baby Glow Spring 2015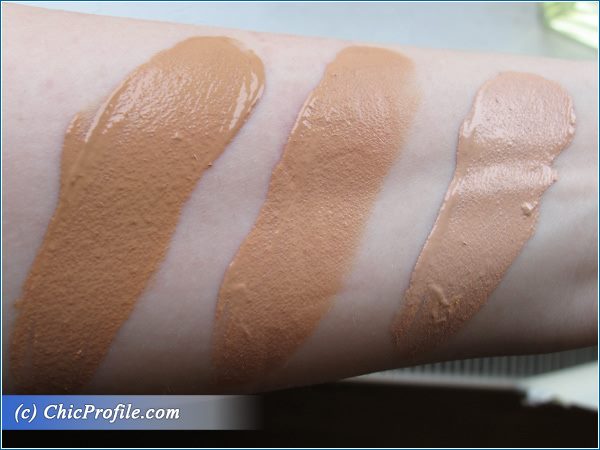 Guerlain Baby Glow Swatches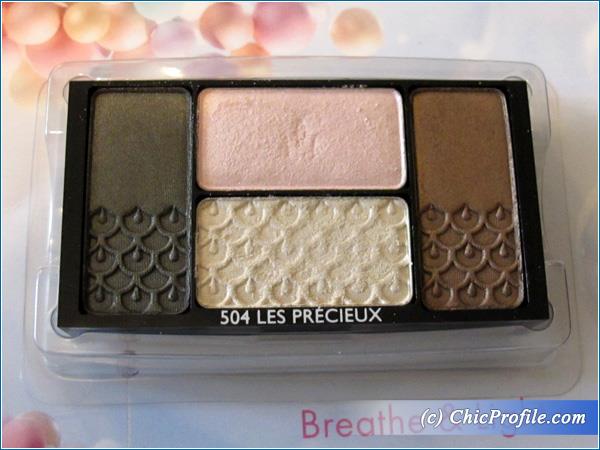 Guerlain #504 Les Precieux Ecrin 4 Couleurs Eyeshadow Palette Swatches
Guerlain #504 Les Precieux Ecrin 4 Couleurs Eyeshadow Palette Swatches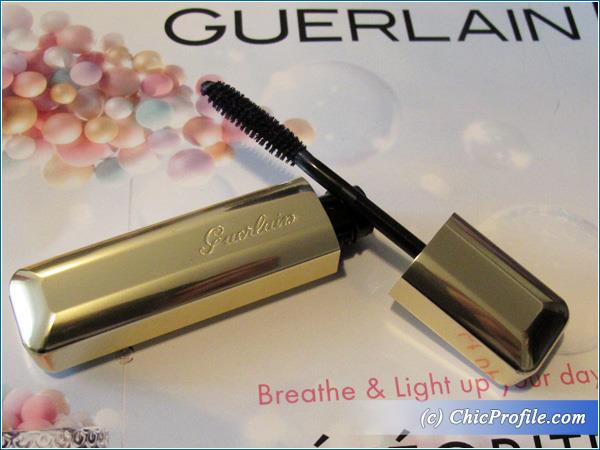 Guerlain Cils D'enfer Mascara Spring 2015