Hello beauties!
As Autumn is getting closer I'm starting my search for the best fall 2016 makeup products with each product that I'm testing. So it happens that Guerlain Fall In Nude Kiss Kiss is on "my favorite fall 2016 lipsticks' list" and if you keep on reading you'll see why. No.500 Fall In Nude Kiss Kiss lipstick is one of the two new and limited edition colors (Guerlain Fall In Red is the other one) part of Guerlain Fall 2016 Makeup Collection (swatches, photos) I showed you last week.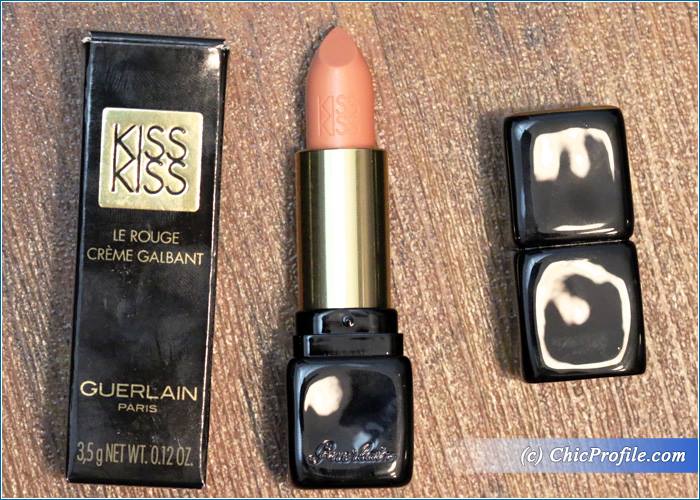 WHERE TO BUY

U.S. / UK – Now at SAKS, Nordstrom, Neiman Marcus, Sephora, Debenhams, John Lewis, Selfridges, Douglas, Escentual, Harrods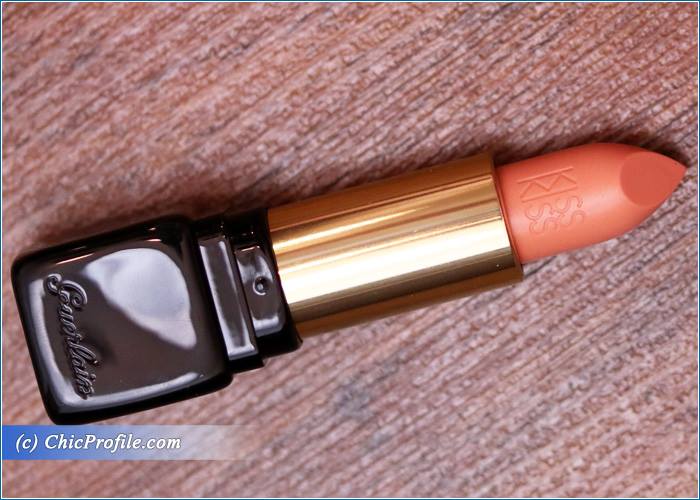 Guerlain Fall In Nude (500) Kiss Kiss Lipstick (185.00 Lei / $37.00 / €37.00 for 3.5 g / 0.12 oz) is officially described as a tender nude pink. I see it as a very light peach-champagne with gold shimmer, warm undertones and a satin finish. It has a sheer coverage, almost transparent-like, without completely changing your lip color but it does lay a beautiful golden veil with a natural sheen.
I see Guerlain Fall In Nude as a being a very light champagne nude, something that I would wear during the day, without too much fuss or whenever I want something other than a classic nude lip. Indeed if you are looking for an opaque color coverage this is not for you, it goes on smoothly and evenly but it will make your lips appear natural but with a burst of fresh golden sparkle.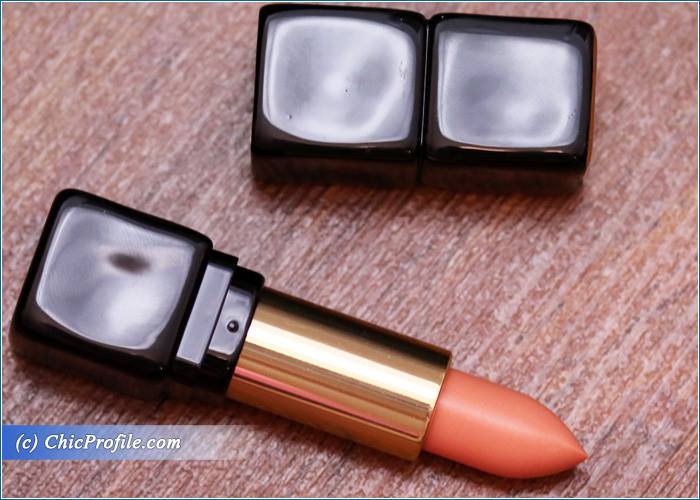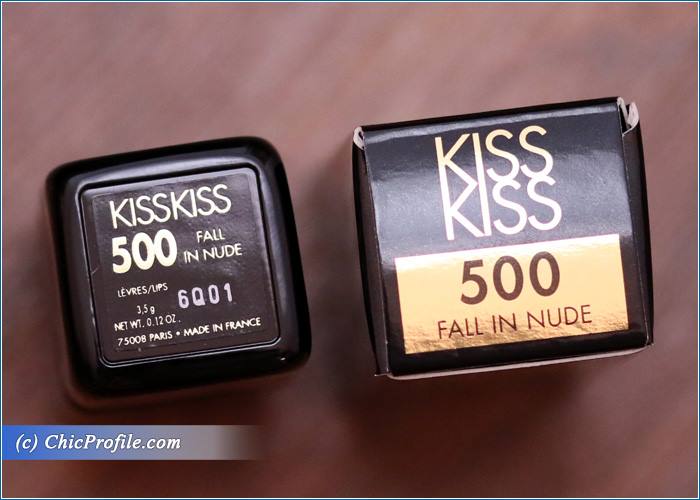 I also tried this color underneath a lip gloss with peachy and gold reflexes as MustaeV Golden Peach Glazing Lip Gloss (review, photos) and it looked so flattering, making my lips burst with brilliance.
The formula is creamy, lightweight but moderately hydrating over time. It applies well across the lips, but feels a bit slippery so the color is not quite evenly spread in just one swipe. I like to apply two or three layers of color just to get a bit more coverage and even out the color.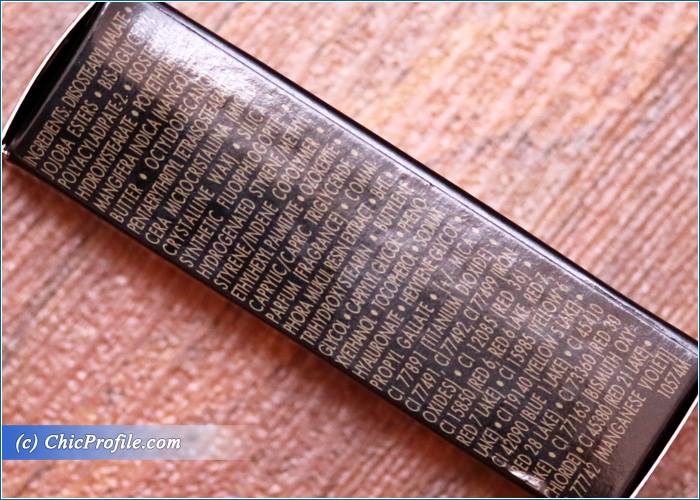 It doesn't emphasizes lip lines and I think that's because of those subtle gold particles, while the nice, natural sheen make lips appear fresh and fuller. It has a subtle violet scented formula with any discernible taste to me. The formula feels very comfortable, lightweight, without drying out my lips throughout the wear.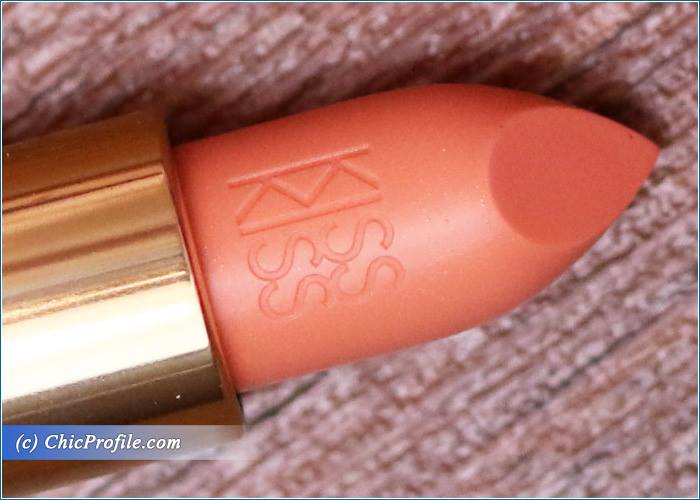 I can't say that this is a long-lasting formula as I had about three hours wear without eating or drinking. Therefore I like to keep it close by in my purse to reapply the color after each meal.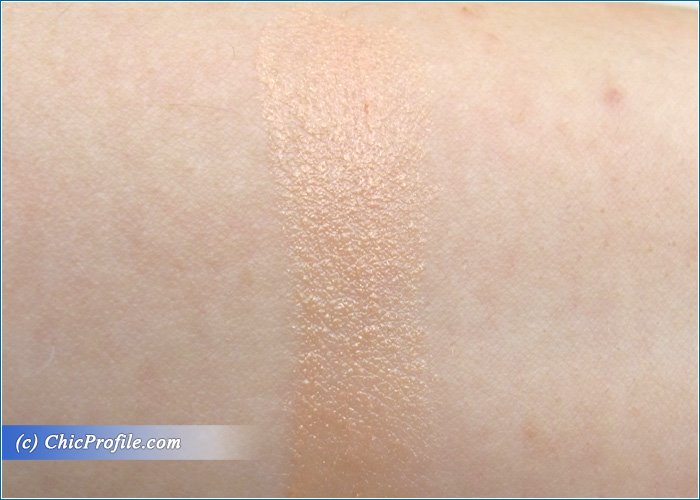 If you are on the lookout for something else than just a flat nude lipstick, and you don't mind a sheer lip color with a touch of gold sparkle then you may want to give this one a try. I would totally wear it over a nude color just to fresh it up and add a bit of luminosity with a twist of gold, but it's totally up to you how you may choose to wear it. 🙂
Enjoy more lip swatches of Guerlain Fall in Nude Kiss Kiss lipstick…