Hello beauties!
If you don't know yet from Chicprofile's Facebook page, I'm going to tell you here as well that I got almost the entire Guerlain Bloom of Rose Fall 2015 Collection (official info, promo photos) and I'll be reviewing each product separately in the upcoming days. As you know lip glosses are one of my makeup addiction, so obviously I had to start with Guerlain Candy Hop Gloss D'Enfer which is one of the two new shades featured in this autumnal collection, the other one being Guerlain #442 Nahema Smack Maxi Shine Lip Gloss which I'll be reviewing shortly.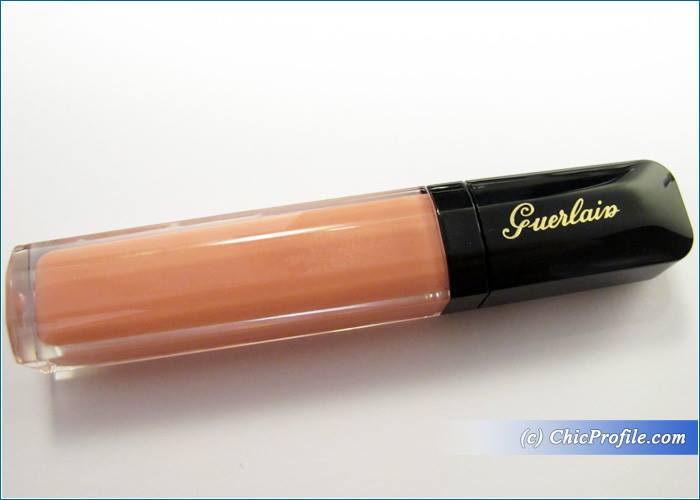 Guerlain #472 Candy Hop Gloss D'Enfer Maxi Shine Lip Gloss ($30.00/ 150.00 Lei for 0.25 fl. oz.) is a light cool toned nude dirty baby pink with no shimmer and a high glossy finish. The texture is light, non sticky, non-tacky, glides easily and evenly across the lips and it's so comfortable to wear.
The color changed just a bit the natural color of my lips, but it has a semi-sheer coverage with an intense glossy shine. The formula doesn't sink into lip lines and on the contrary, it makes lips appear fuller and gives them that nice wet lips effect. The color looks very natural on me which I'm a light skin tone and I'm pretty sure it will look natural and lovely on anyone, making Guerlain Candy Hop Maxi Shine Lip Gloss the perfect choice for a natural day makeup look.
The formula is hydrating and it kept my lips feeling smooth and soft at all time as it also contains mineral and botanical oils
It has semi-sheer to semi-opaque coverage with a glossy shine. The texture is lightweight, comfortable to wear, mostly non-tacky, and lasted for four hours on me while keeping my lips feeling moisturized during and after wear. If you like your gloss more opaque, this might not be one for you, but if you prefer semi-sheer coverage, then it might be worth checking out.
I noticed the delicate smell of vanilla and floral accords which gives this gloss a pure innocent elegance. Checking out the official information I discovered the top notes are lemon, orange and bergamot while it descend to a sweet smell of rose and iris and ends in notes of vanilla and tonka bean.
Guerlain Maxi Shine Lip Gloss comes in a thick transparent plastic tube with a black cap embossed with gold Guerlain letters. It has a doe-footed applicator which picks up the right amount of gloss for a single application.
The color lasted on my lips for about four hours, leaving my lips hydrated afterwards. When I did have a meal I definitely had to reapply the color afterwards. If you a like a natural, nude pinkish shade with a semi-sheer finish and intense shine, Guerlain Candy Hop is worth checking out but if you desire a more pigmented shade with a medium or opaque color coverage, then this might not be the shade you are looking for.
Enjoy more photos…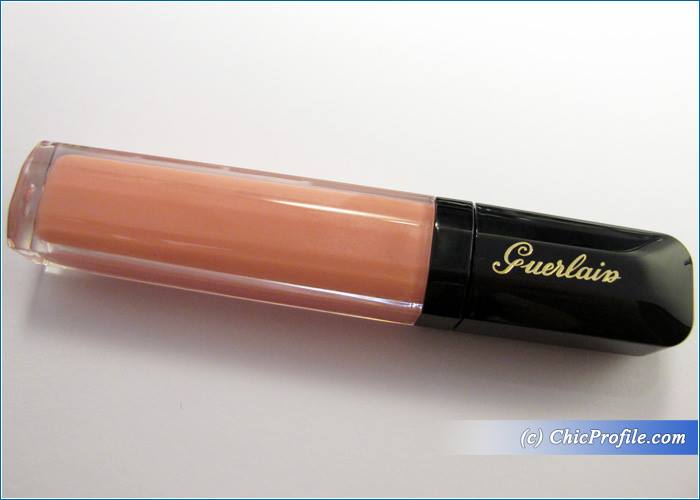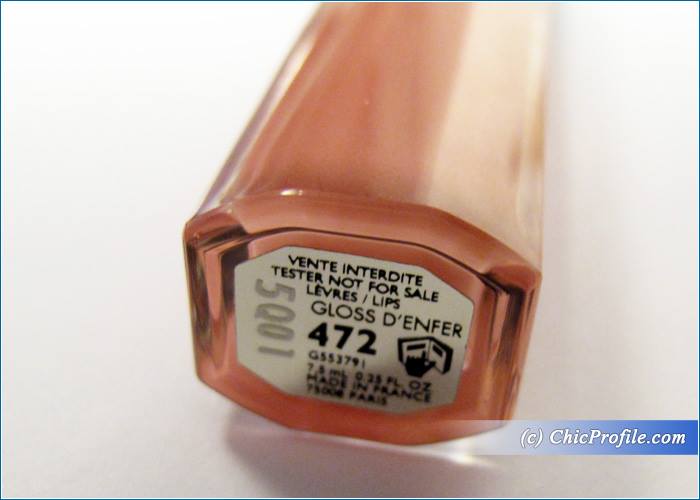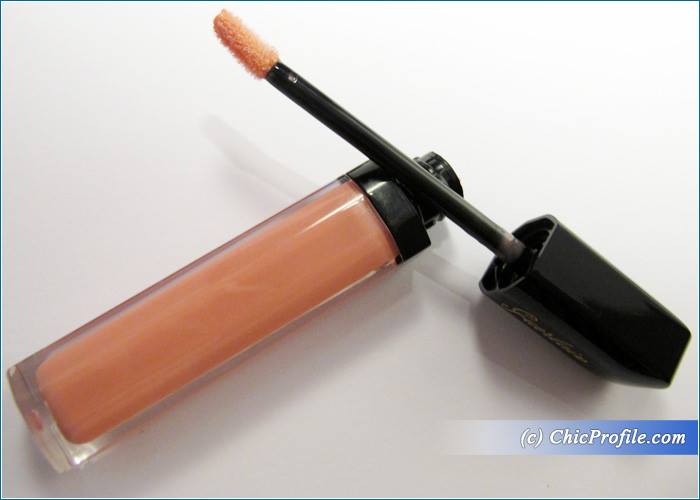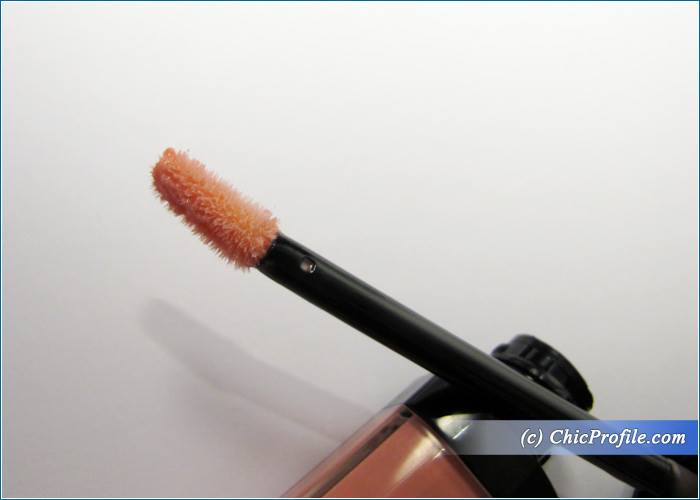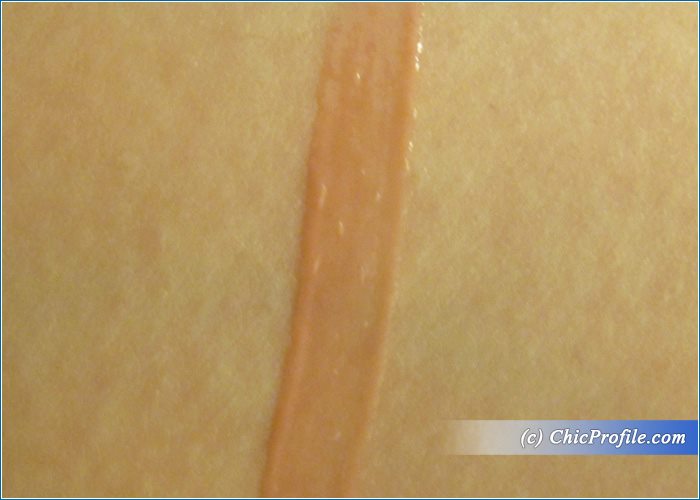 Guerlain Candy Hop Maxi Shine Lip Gloss Swatch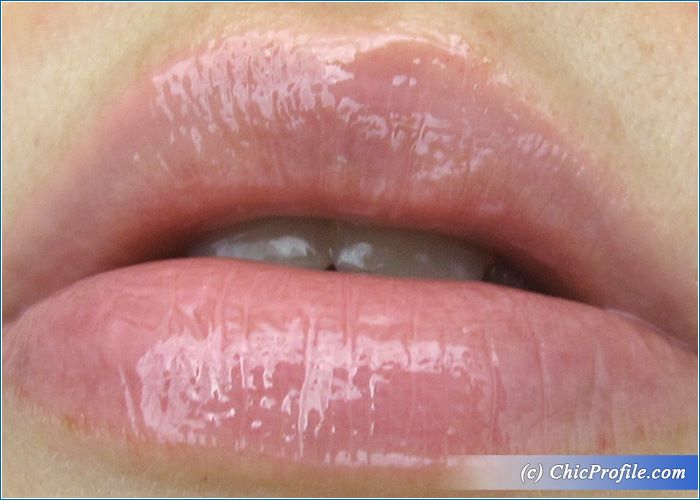 Guerlain Candy Hop Maxi Shine Lip Gloss Swatch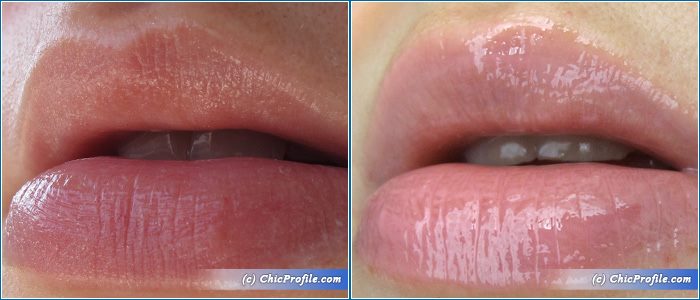 LEFT: Bare Lips – RIGHT: Guerlain Candy Hop Maxi Shine Lip Gloss Swatch