Hello pretties!
Gucci Holiday 2017 Color Collection is ready for pre-order now! Remember me teasing you with the gorgeous Gucci Sunstone Illuminating Powder the other day? Well, is even more gorgeous in real life! Is the brand's first highlighter and it's a pure gem. You can check out swatches on Instagram and see its true beauty. Discover the entire collection right after the jump!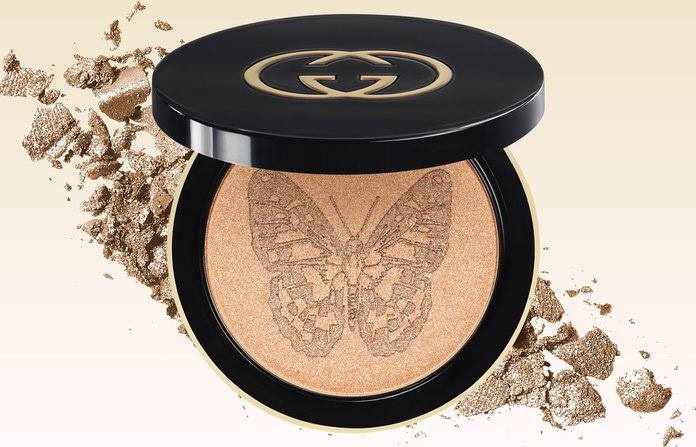 Availability
U.S. Launch Date – Now at Gucci | 28 October at Neiman Marcus & Saks Fifth Avenue
Gucci Holiday 2017 Color Collection
The butterfly, a key motif from the Gucci Garden, is embedded into Gucci's Illuminating Powder. The powder, presented in a signature compact case, helps to achieve a lasting glow while evening skin tone.
050 Oxydus
170 Iconic Gold
Intensely pigmented in a black ink shade, Gucci Intense Volume Mascara coats the lashes to give a defined look, framing the eyes and highlighting every angle.
650 Butterfly
690 Lily
660 Poppy
640 Impatient
120 Iconic Red
170 Iconic Gold
SHOP THIS POST
Yesterday I posted new photos of butterfly highlighter on Instagram and you can see a close-up. While this is available for pre-order now, the rest of the products can be ordered right away. 🙂