Hello beauties!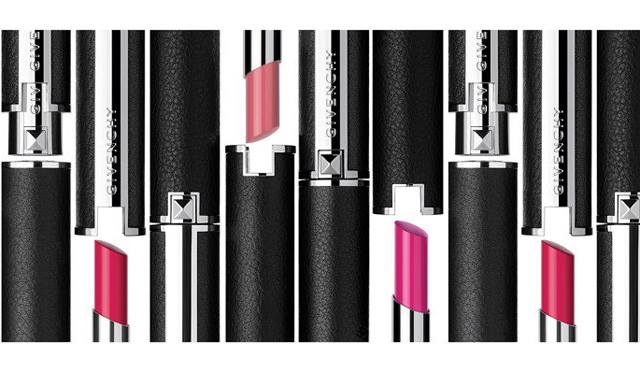 I bet you heard the rumors about the new Givenchy Le Rouge a Porter line that will be launched this spring. Givenchy posted a while ago on its Instagram page a sneak peek photo announcing the new shades but without a launch date. From what I've heard in some countries it will hit counters in March while other will have to wait until later in the spring.
Availability
International Launch Date – March/ April 2015
What I know so far is that Givenchy Le Rouge a Porter will have a stylish leather packaging so we are definitely looking at a luxurious lipstick line. There will be available 16 shades divided into 4 categories raging from naturals like pale beige and light brows, to rosy and coral shades and finishing with intense and bold red or mocha coffee.
They look pretty pigmented and intense in the tube like a lipstick is supposed to be but the truth is they will deliver a sheer to medium color coverage with the benefits of a lip balm and an intense shine. The formula is smooth and creamy, gliding easily across the lips without leaving a greasy or sticky feeling and due to the unique combination of natural hyaluronic acid and micro crystalline waxes OleoCare complex your lips will have a subtle, shiny finish.
I've always been into semi sheer coverage lip colors that can be somewhere in the middle between an intense lipstick and a hydrating lip balm so I will definitely check these ones out once they hit counters and I will not be surprised if I will get addicted to applying them day after day.
Givenchy Le Rouge A Porter – New & Permanent – $40.00
Shades:
101 Nude Ultime – beige Nude
102 Beige Mousseline – brown-beige
103 Beige Plumetis – peach-beige
104 Beige Floral – pink and beige
105 Brun Vintage – dark plum
106 Parme Silhouette – muted plum
201 Rose Aristocrate – warm pink
202 Rose Fantaisie – cold pink
203 Rose Avant-Garde – light pink
204 Rose Perfecto – fuchsia
205 Violine Inspiration – dark purple
206 Corail Decollete – red-pink
301 Vermillon Creation – red
302 Rouge Atelier – pink and burgundy
303 Framboise Griffee – berry
304 Moka Imprime – mocha
Enjoy more photos…