Hello beauties!
I couldn't help noticing earlier today these deluxe newness from Givenchy. While I was browsing on Saks Fifth Avenue I stumble upon Givenchy Le Rouge Deluxe Edition Lipstick and My Make Up Accessories Le Rouge Set and since they are limited edition and collector's items I though I gave them a shout out!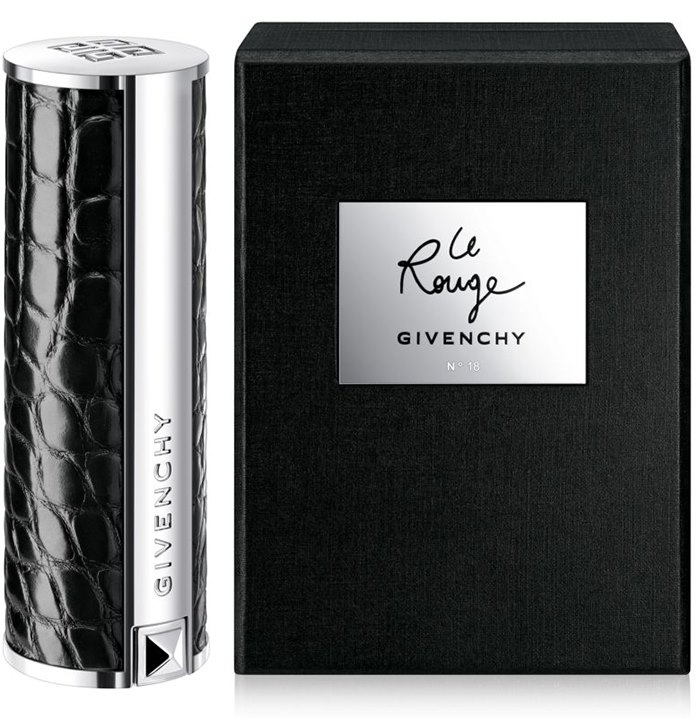 Availability
U.S. Launch Date – Now online at Saks
Givenchy Le Rouge Deluxe Edition Lipstick – Limited Edition – $300.00
Handcrafted in the most sought-after and authentic crocodile leather, Le Rouge Deluxe Edition is a true collector's item that comes in a numbered case. This unique lipstick combines the House Couture spirit with the most iconic shade of Le Rouge, the red Carmin Escarpin No. 306. The pigments of this bright red enhance all complexions and create a signature look. This limited edition is a symbol of sophistication, elegance, style and an emblem of French-style luxury.
Givenchy My Make Up Accessories Le Rouge Set – Limited Edition – $36.00
A full size Le Rouge lipstick in shade 306 and a miniature Noir Couture Mascara in shade Black Satin. Le Rouge, a semi- matte rich and creamy lipstick that coats the lips with radiant, lasting color in a single stroke. The lightweight, ultra-smooth, non-sticky texture glides on softly and contours the lips. The classic Shade 306 Carmin Escarpin gives you a timeless red color perfect for a pop of color. Complete your look with a deluxe miniature Noir Couture Mascara. Noir Couture provides instant volume, length and curl thanks to the unique three-ball brush and formula that work synergistically to create the perfect lash silhouette. Long-term, Noir Couture is good for your lashes thanks to Givenchy's exclusive, Lash Booster Expert Complex and Cotton Nectar, that fortifies, nourishes and protects the lashes with each application. These two beauty must haves are perfect for natural looks or buildable for a more dramatic look. Set includes: 3.4 g Le Rouge lipstick and miniature Noir Couture mascara.
Enjoy more photos…