Hello beauties!
Givenchy L'Autre Noir Fall 2017 Makeup Collection was designed for after-dark hours and offers limited edition products packed in Givenchy's signature black. It seems the collection is launching gradually as last month we saw Givenchy Noir Interdit Mascara, followed up by this month's launch for the new Le Rouge Sculpt along with a couple of new makeup items. I'm still waiting for the seven new shades of Givenchy Le Rouge which will shortly follow.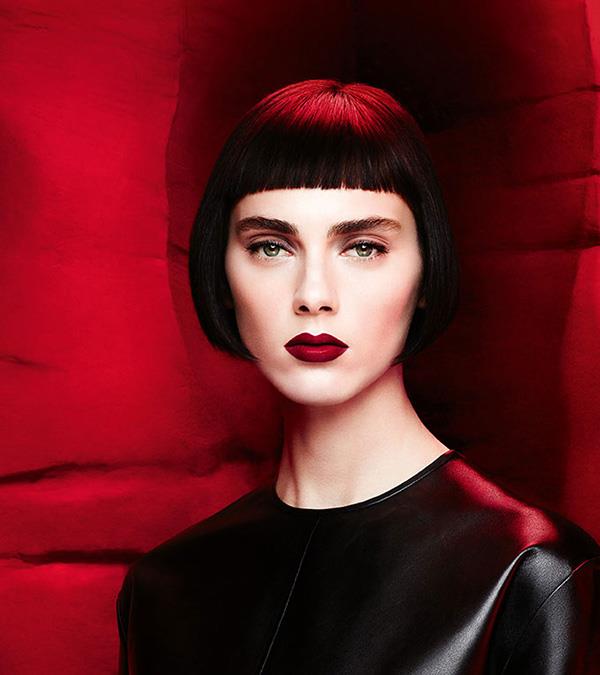 Availability
Japan Launch Date – 4 August 2017
U.S. Launch Date – Now exclusive to Sephora
Givenchy L'Autre Noir Fall 2017 Makeup Collection
A Le Rouge lipstick that's revamped with innovative, two-toned color—to deliver contour and pigment to the lips in a single step. Le Rouge Sculpt features two different shades and ultimate style. Le Rouge Sculpt is available in five stylish shades. The core shade highlights the center of the lips, while the darker, tone-on-tone shade, enriched with the secret Noir Révélateur formula, contours the edges with a deeper color. It's a lipstick that imparts contrast, contours lips, and adds volume.
N°1 Sculpt'in Rouge – magic black and red
N°2 Sculpt'in Violine – deep berry and red pink
N°3 Sculpt'in Fuchsia – fuchsia and pink
N°4 Sculpt'in Corail – coral and brick red
N°5 Sculpt'in Rose – rose and berry
A universal lip gloss to wear alone or use as an intensifying, shiny top coat. Givenchy Gloss Révélateur is an enigmatic black gloss for a gorgeous result. The intensity of this shiny and non-sticky formula varies according to the pH of your skin, so that every woman gets a unique makeup result. The enigmatic black shade of this universally flattering lip gloss can be worn on its own for a just-bitten look, or as a top coat to add shine and depth to the color of your lipstick.
Noir Révélateur

–

unique rosy pink
A black lip liner to sculpt and contrast your lips for a tailor-made result. Like a traditional lip liner, Noir Révélateur Lip Liner reshapes and redefines your lips, enhances the look of your lipstick, and prevents the color from bleeding. Enriched with Noir Révélateur, it also adds depth to the shade of your lipstick. When used as a liner or applied lightly to the center of your lips, it adds contrast, creating an ultra-fashionable, graduated look. Nicolas Degennes, Givenchy Beauty's Artistic Director loves using it all over the lips only with the transparent Gloss Révélateur or with the Le Rouge Perfecto. The black is gradually diffused and intensifies the natural color of the lips.
Universal Noir Revelateur
An intense, fluid eyeliner that defines your look with a vinyl brightness—defining the eyes with a vinyl sheen for sophisticated radiance. This expert, ultra-precise liquid eyeliner results in a highly pigmented, unique texture. Its ultra-thin brush allows you to create whatever look you desire—from a full to thin line. The black shade is infused with pearlescent rose and violet flecks for an intense, iridescent black finish.
Rosy Black

–

black w/ hints of purple shimmer
Givenchy Blush Noir Revelateur – New & Limited Edition
It's a new liquid blush which comes in a black shade if you can believe it. But wait….the blush reacts to your skin pH, so you'll get an unique color that can vary from a sweet sheer rose to a deep plum.
20 Rosy Black

–

black w/ hints of purple shimmer
N°109 Brun Casual
N°214 Rose Broderie
N°323 Framboise Couture
N°324 Corail Backstage
N°325 Rouge Fétiche
N°326 Pourpre Edgy
N°327 Prune Trendy
SHOP THIS POST
Enjoy more photos…