Hello pretties!
Givenchy Holiday 2018 Red Collection is available now as a set of lipsticks and nail polishes.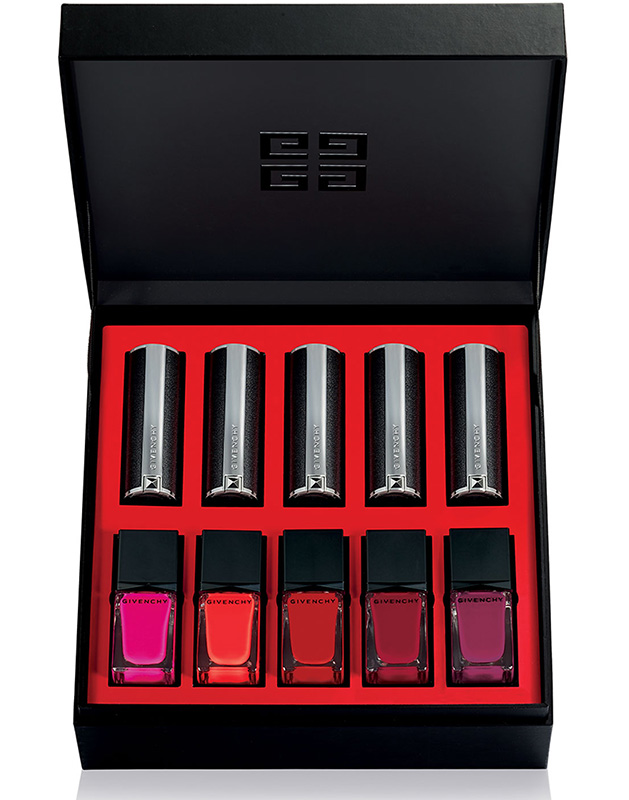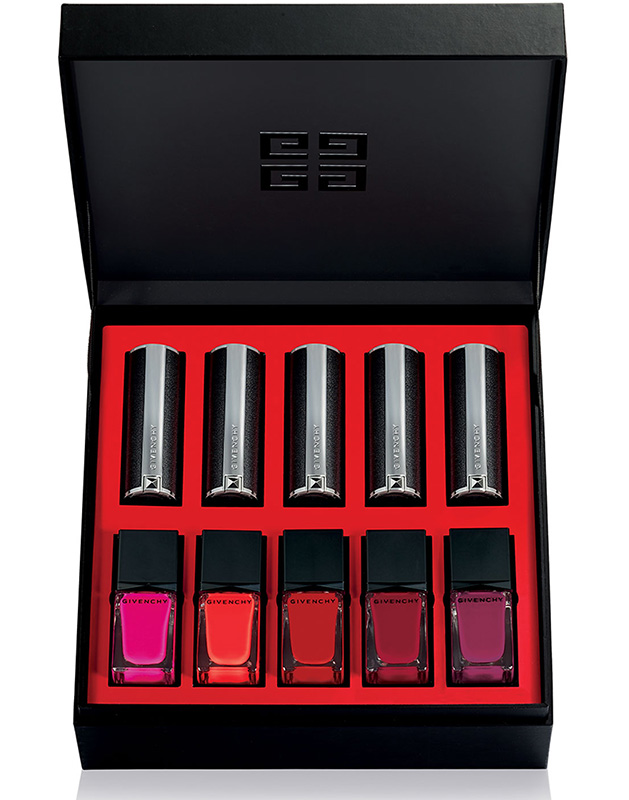 Give in to the Red Collection's vibrant colors! This set includes five iconic Le Rouge lipsticks by Maison Givenchy: Fuchsia Irresistible, Framboise Velours, Mandarine Boléro, Carmin Escarpin and Grenat Initié.
These lipsticks are accompanied by five matching nail polishes so women can reinvent themselves every season and for every occasion. This unique set is designed for confident women who like personalizing their makeup to suit their every whim.
Availability
U.S. Launch Date – Now at Neiman Marcus
Givenchy Holiday 2018 Red Collection
Lipstick: Begin by defining the contours of the lips with a lip liner. Using your fingertip, gently blur the liner towards the inside of the lips, then fill in with Le Rouge from the center, working outwards.
Nail Polish: Apply in long sweeping strokes beginning in the center of the nail then moving to the sides. Allow sufficient drying time (about five minutes) between coats for best results.
This Set Contains:
Le Rouge Lipstick Fuchsia Irresistible Nº 205
Le Rouge Lipstick Mandarine Bolero Nº 304
Le Rouge Lipstick Carmin Escarpin Nº 306
Le Rouge Lipstick 1 Lipstick Grenat Initie Nº 307
Le Rouge Lipstick Framboise Velours Nº 315
Nail Polish Fuchsia Irresistible Nº 5
Nail Polish Mandarine Bolero Nº 10
Nail Polish Carmin Escarpin Nº 9
Nail Polish Grenat Initie Nº 8
Nail Polish Framboise Velours Nº 6
SHOP THIS POST