Hello beauties!
One by one Giorgio Armani Fall 2015 Beauty makeup products are being revealed. Earlier presented in Japan at a pre-launch event in Tokyo, the new Armani Luminous Silk Compact Foundation has a light texture and provides a smooth transparent finish while leaving your complexion feeling silky. It's extremely comfortable to wear and looks so natural on your complexion, just like a second skin. Another newness for Autumn 2015 is the new Giorgio Armani Ecstasy Lacquer collection.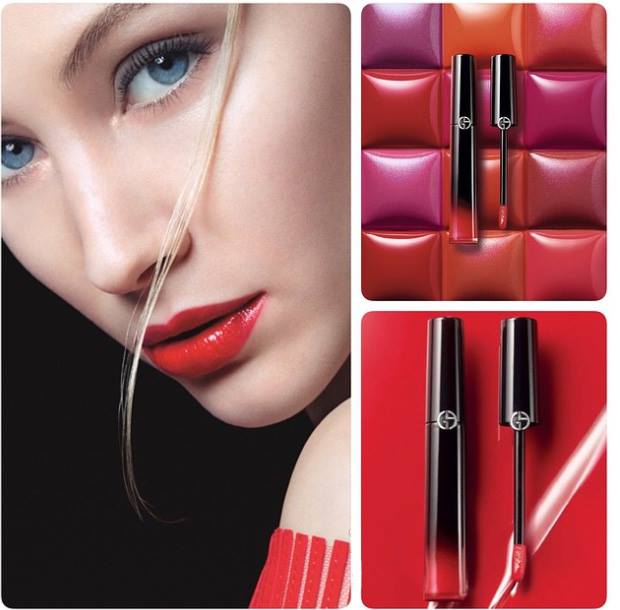 Availability
Japan Launch Date – 1 August 2015
While some of you may be more interested in checking out the new Giorgio Armani Luminous Silk Compact Foundation formula, I'm super excited about the upcoming launch of the 18 new shades of Armani Ecstasy Lacquer. This comes in a new liquid lipstick formula which combines the intense shine of a lip gloss with the caring, hydrating properties of a lip balm and intense bright color and resistance of a lipstick. The new formula is mild, non-sticky and guarantees to keep your lips smooth and hydrated even 8 hours after the first application.
Take a first look at these photos…
Photo sources: Tomoichi, Maritushik, VogueGirlKorea