Hello beauties!
As a dedicated fan of Fan di Fendi EDP (review & photos) released in 2010, I'm really happy to announce the launch of Fan di Fendi Blossom, a new fragrance joining the Fan di Fendi family starting this spring. Even though the original scent was first released in 2010, it arrived in some countries only 2 years later while Fan di Fendi EDT and Fan di Fendi Extreme editions were already on the market. I loved them all but the last release of Fan di Fendi Eau Fraiche didn't impressed me much so I'm really anxious to sniff the new Fan di Fendi Blossom this spring.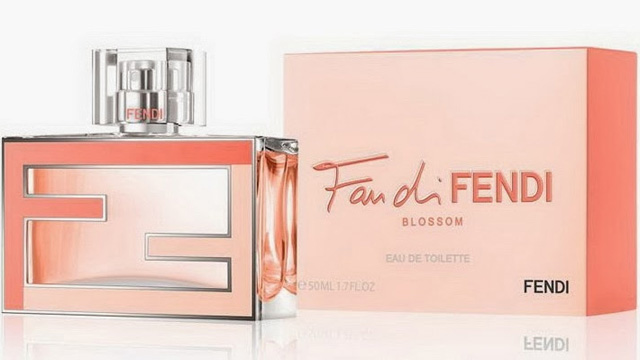 Availability
International Launch Date – March 2014 at Sephora, Nordstrom
It is surely described as the perfect fragrance to be worn in the spring, with floral, fruity and sweet accords focusing on Sacura Japanese cherry blossom. The bottle has the same design but the color is a combination between a very light rose and a deeper one, somehow resembling with the color of cherry blossom.
Fan di Fendi will be available as 50 ml/ 1.7 fl oz Eau de Toilette and has the following notes:
Top Notes: Pear, Raspberry, Pink Pepper
Heart Notes: Cherry Blossom, Jasmine, Magnolia
Base Notes: Vanilla, White musk
I really like the leather accords in Fan di Fendi EDP and I'm really curious to see if I would like this new fragrance as well considering the leather base notes are missing this time.