Hello sweeties!
Estee Lauder Rose Tea Pure Color is a lasting creme lipstick in a classy rosy nude shade that it suitable for every skin tone. This color is a limited edition release as part of holiday 2015 Estee Lauder The Artist Makeup Collection (unboxing video). In the collection besides other makeup, fragrance and skincare products are also included two more lipsticks in Fuchsia Fever (review) and Candy (review, swatches).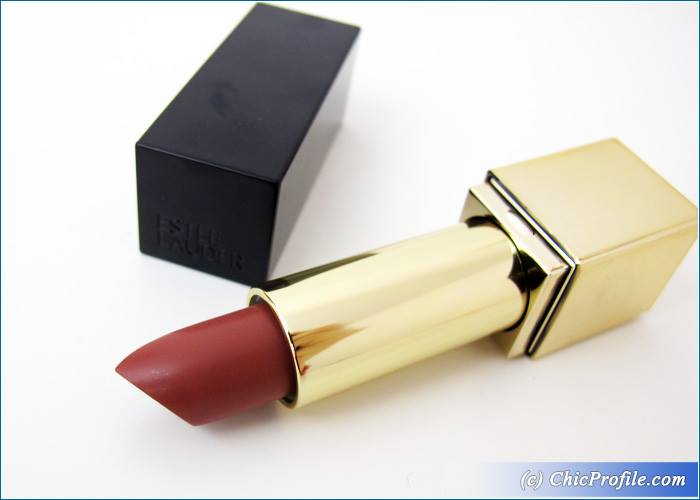 Availability
U.S. | UK & International – Released in a limited edition as part of Estee Lauder The Makeup Artist Holiday 2015 Collection (photos, swatches) – at Estee Lauder counters
Estee Lauder #17 Rose Tea Pure Color Lipstick ($30.00 / £25.00 for 3.8 g/ 0.13 oz) is a warm medium nude rose with a moderate natural shine. It has a good color payoff, its pigmented and intense but not dramatic or too dark.
The color is opaque on the lips and has a creamy consistency which makes the lipstick glide effortlessly across the lips. It feels lightweight and medium moisturizing while it covers the lips with color in just one swipe. It doesn't skin or emphasizes the lip lines and doesn't dry out the lips after a couple hours wear.
It's a beautiful rosy nude which is suitable for medium and dark skin tones, but it also works on light skin tones like me. I don't like to wear it without a full face makeup or foundation at least, as when I'm bare faced it looks a little bit dark on me, but whenever I'm wearing foundation or CC cream then it tends to look better on me.
The packaging, dark navy lipstick case with a gold bottom comes as a limited edition, classy, yet simple, nothing very sophisticated or glamorous, but still with a subtle touch of elegance.
The color wears well on me for about 4 to 5 hours without drying out my lips, but whenever I'm drinking it tends to fade away while after I ate disappears completely without staining my lips.
Enjoy more photos…