Hello cuties!
Estee Lauder Nude Rose Pure Color Gloss just joined my lip glosses collection almost two months ago. It's the kind of color that would suit any skin color as long as you don't ask for a full coverage and pigmented shade. It's just a light rose hue that makes your lips shiny and keeps them moisturized, while the formula doesn't skin into lip lines.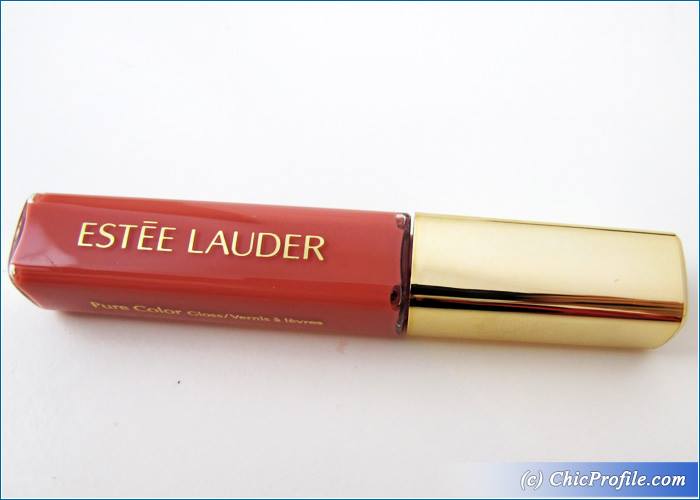 Availability
UK – Now at Selfridges, Boots
U.S. – Now at Nordstrom, Sephora and @esteelauder.com
Estee Lauder Nude Rose Pure Color Gloss (4.6 ml / .16 fl oz) is as a limited edition color that was released as part of Estee Lauder The Artist Makeup Collection (unboxing video) along with Estee Lauder Shocking Pink Pure Color Gloss (review, swatches). It is a warm toned dirty pink, more like a muted rose and has an ultra glossy finish.
This color has a semi sheer coverage, changing my natural lip color only with a shade, making my lips look natural, fresh and glossy. It does tend to make lips appear fuller due to its intense shine but doesn't have any plumping effect.
It is the kind of color I would wear on a daily basis, when I want something casual, natural, something that will make me look effortlessly beautiful.
The formula is so lightweight and comfortable on the lips like I'm sometimes forgetting I'm wearing any lip color. It makes my lips feel so smooth and soft as it is enriched with Vitamin C and Vitamin E which help moisturize and protect the lips. I actually like to use Estee Lauder Pure Color Glosses also when my lips feel dry, especially now during the winter (we have snow here by the way 🙂 ) as I like the nourishing sensation they give me and not to mention that wet-lips effect.
Coming as a deluxe sample size, in a very travel-friendly packaging makes me easily take it with me whenever I'm wearing a tiny purse or when I'm traveling. I already have a collection of Estee Lauder Pure Color Glosses as deluxe samples and they are so handy and easily to carry-on. The gloss comes in a transparent tube so you can easily see the color and how much product is left inside and with a golden shiny cap and a doe-footed applicator.
I get about 2-3 hours wear with this color before I feel the need to re-apply a fresh coat. It doesn't feel sticky or tacky whatsoever and it keeps my lips smooth and hydrated the entire time.
Enjoy more photos…