Hello beauties!
Look what beautiful gift set just pop-in at Macy's. The new Estée Lauder Lush Lips Sweet Figs Set is currently available in limited edition and features 3 lip products packed in a pin-dot makeup bag.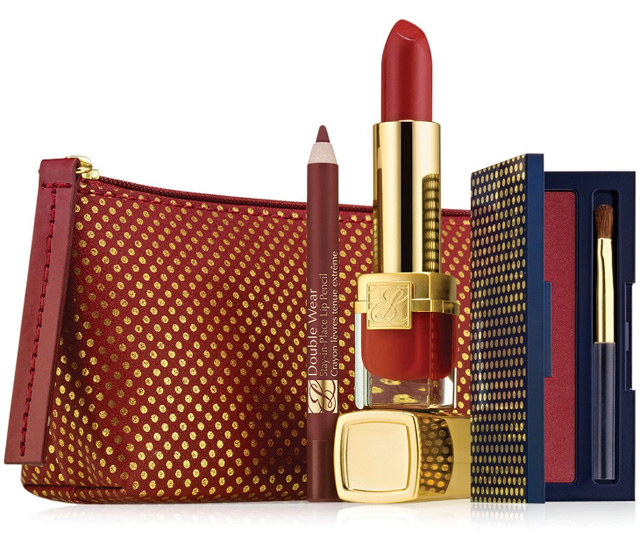 Availability
Now exclusively at Macy's and online @macys.com
Estée Lauder Lush Lips Sweet Figs Set – Limited Edition – $35.00
Create lush lips with the most-wanted shades of red in Fig, Cherry Fever and Wine. This exclusive gift collection includes a rich, burgundy pin-dot case with full-size Pure Color Lipstick, Pure Color Gloss Compact and Double Wear Lip Pencil.
Will you be purchasing this intense red lip trio?