Hello beauties!
Lately I've been testing and playing with lots of lip products with different formulas, finishes and colors from the sheerest one to the brightest and most pigmented. One of those products is Essence Smooth Berry Stay Matt Lip Cream, a product which entered the permanent collection in spring 2013 (info, photos, prices). After wearing this shade I'm really sorry I haven't tried sooner and I let it sit in my makeup drawer for so long.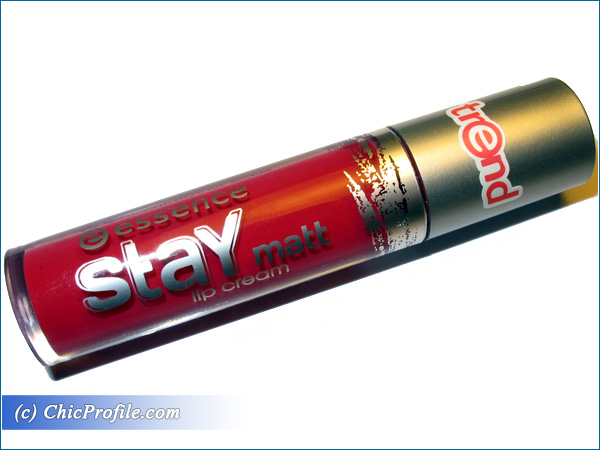 Availability
Now at Essence counters, DM shops and local drugstores.
Essence Smooth Berry Stay Matt Lip Cream (€2.00 for 4 ml/ 0.13 fl oz) is a medium deep cool toned raspberry red with slightly blue undertones. It's a rich, bright and vibrant shade that looks fully opaque on the lips delivering a velvet matt finish.
It has a rich, thicker and creamy formula that applies incredibly smooth and evenly across the lips giving a intense color that at first shows a bit of shine but after a few minutes it dries down to a soft matt finish. For me this color was love at first application when I saw what a great color payoff it has, like a fully opaque lipstick with a creamy and lightweight formula.
Even though we are talking about a matte effect, the color doesn't settle into lip lines and it doesn't make them look tern and dry like most matt formula do. I didn't feel my lips dry or dehydrated for one minute while I wore this shade and I have to say it is truly a long-lasting color. Like all the Essence Stay Matt Lip Creams this one has a pleasantly soft vanilla mousse fragrance.
As for the packaging, the product comes in a small but thick transparent plastic tube so you can see what color is inside. The applicator is a doe-footed type but quite short as a size.
As the color wore away it did seem to settle a bit into lip lines . The color wore well for 5 hours on me and was neither drying nor hydrating but when I drank it left a stain on the glass and it faded away a bit in the center of the lips. Being such a bright shade it stains the lips a little bit with a rosy raspberry shade spread evenly across the lips.
I will totally admit that this drugstore product exceeded my expectations and I'm really happy to have this shade as I will wore it more often from now on. It tends too look a little bit brighter on fair and light skin tones just like me but you can choose a natural makeup or a cat eye look to pair it with this color.
Enjoy more photos…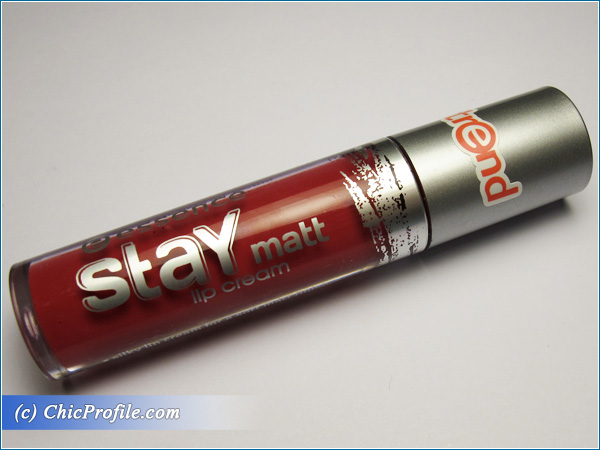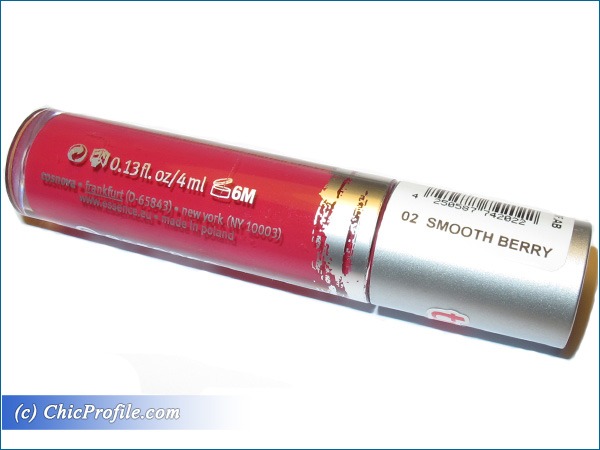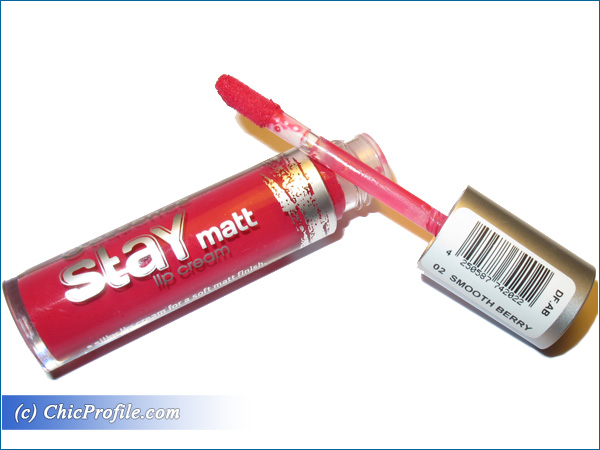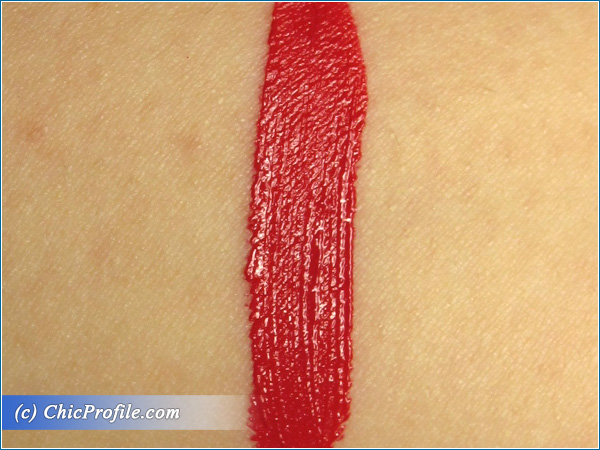 Essence Smooth Berry Stay Matt Lip Cream Swatch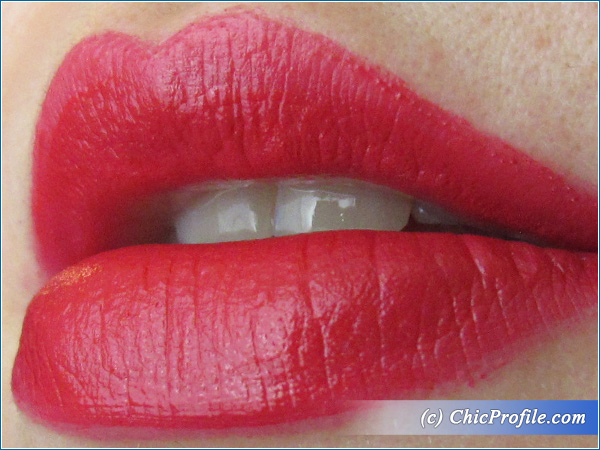 Essence Smooth Berry Stay Matt Lip Cream Lip Swatch

LEFT: Bare Lips – RIGHT: Essence Smooth Berry Stay Matt Lip Cream Lip Swatch