Hello beauties!
This season everyone is crazy about matte lipsticks so I couldn't miss the chance of blogging about the new Essence Matt Matt Matt Lipsticks (14.20 Lei/ €2.25 for 3.8 g/ 0.13 oz). This is actually a new collection of lipsticks, featuring eight colors which just entered Essence Fall Winter 2016 permanent range of products. So take your time and enjoy all these new colors as they will  be available in store until spring 2017. I have for you today seven colors that I've been playing with, wearing and testing for the past week, so it's time for an entire collection review. Essence matte lipsticks represent an affordable version, as they are drugstore products and the price is beyond cheap.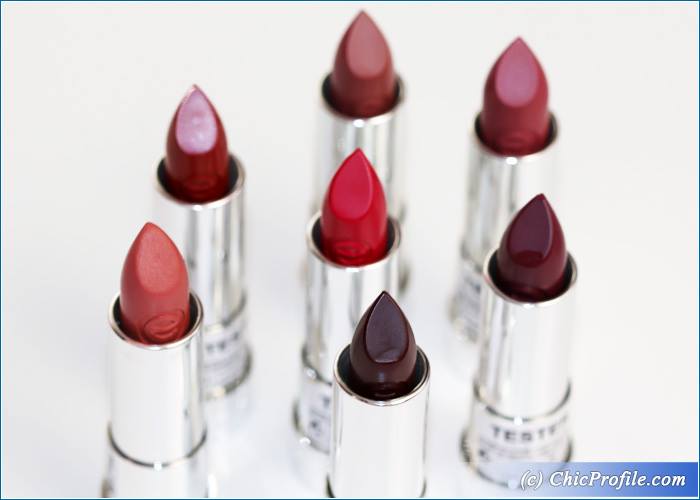 Where to buy:
International – Now at @kosmetik4less.de
Romania – Now at Prestige Boutique (blv. Iuliu Maniu nr.59), @boutique-produsecosmetice.ro, Debenhams, Cora
U.S. – Now at ULTA and drugstores
Essence Matt Matt Matt Lipstick – New & Permanent – 14.20 Lei / €2.25 for 3.8 g/ 0.13 oz
Shades:
01 Natural Kiss
02 Perfect Match
03 Wow Effect
04 Pink Up Your Life
05 Red-y Or Not
06 Kiss Me If You Can
07 Purple Lover
08 It's a Statement
They come in a variety of colors from nudes, light peachy pink and warm red to light purple and dark brown. They all dry down to a matte finish and have a light and creamy texture. They are easy to apply, gliding evenly across the lips without tugging. I'd definitely recommend moisturizing your lips prior applying any shade of Essence Matt Matt Matt lipsticks so you'll minimize that dry lips effect.
They feel very lightweight and comfortable on the lips. I was amazed to noticed that these are not overly drying and the formula doesn't feel so dry as I'd have expected. The lightest colors do emphasize lip lines so that's why I recommend moisturizing your lips prior application.
They all offer a good color payoff, they are pigmented enough to change my natural lip color as you can see in the swatches bellow. The only shade I though it had an uneven application was the darkest one, No.08 It's a Statement which looked a little bit patchy when applied, so I had to apply a second layer to even out the color.
I absolutely love the three lightest shades as they are the perfect nudes for a light skin like me. I like a bit of that purple tone from No.07 Purple Lover as it comes so gentle on the lips offering a flush of color with a twist.
The only shade I'm missing is a bright, bold classy red in No.05 Red-y Or Not which I bet it comes opaque on the lips just like the rest of them.
They all have a sweet scented formula with no discernible taste to me. They tend to wear for about 4 hours on me without feeling my lips overly dry afterwards. Shades No.4, 6, 7 and 8 leave a light stain behind.
Overall I absolutely enjoyed playing and wearing these shades, as they are really amazing considering the price tag and color variation. In some stores they are already sold out but as I said these will be part of Essence permanent range until spring 2017 so make sure to keep checking your local counter for new supplies. 🙂
Enjoy more photos…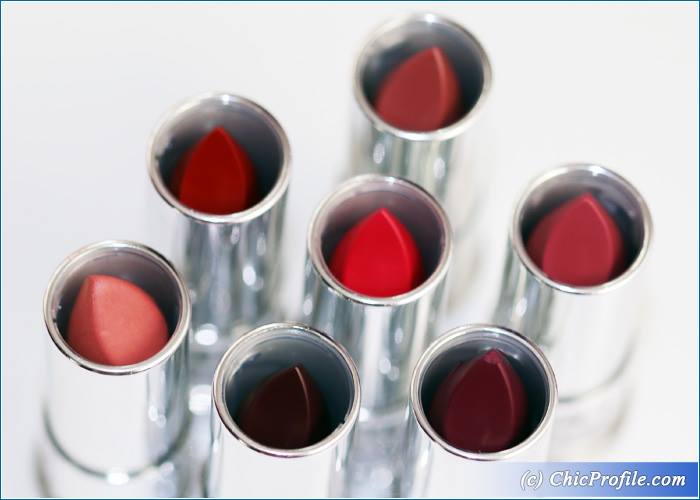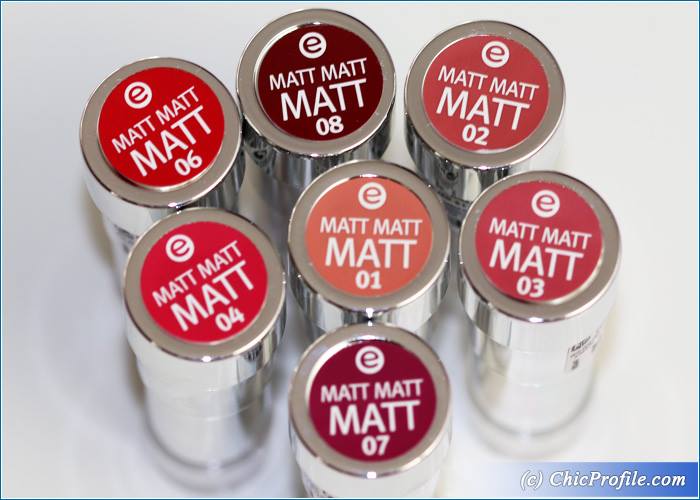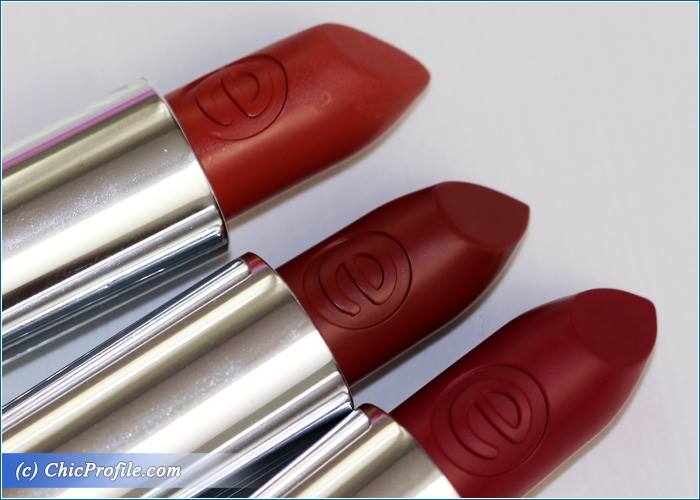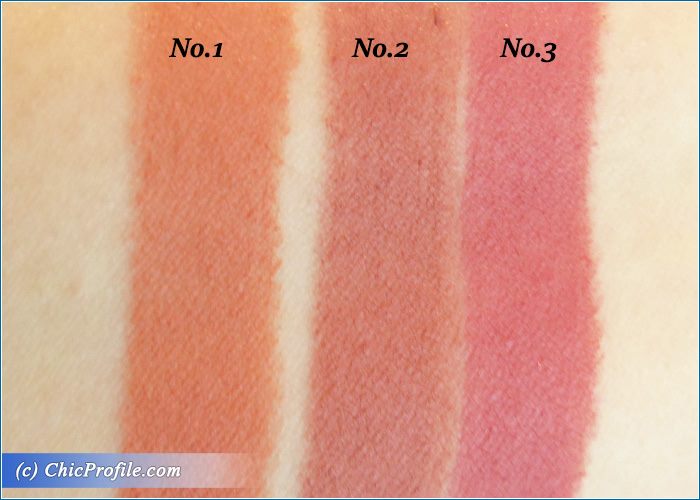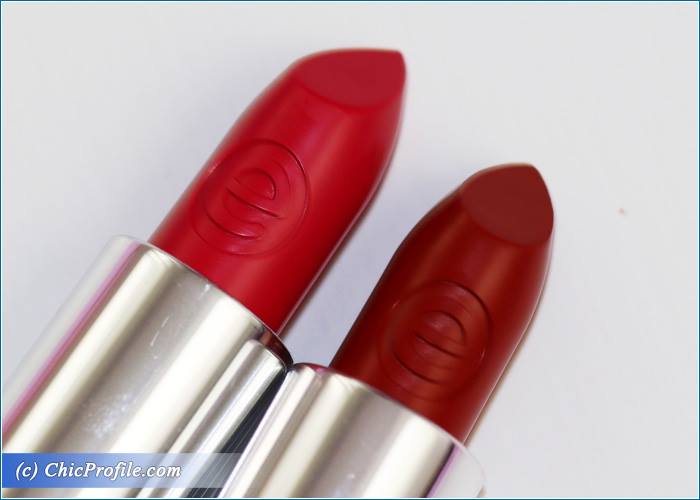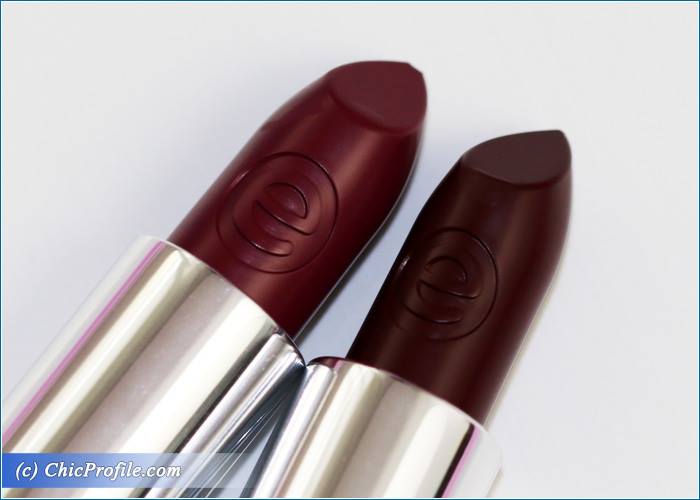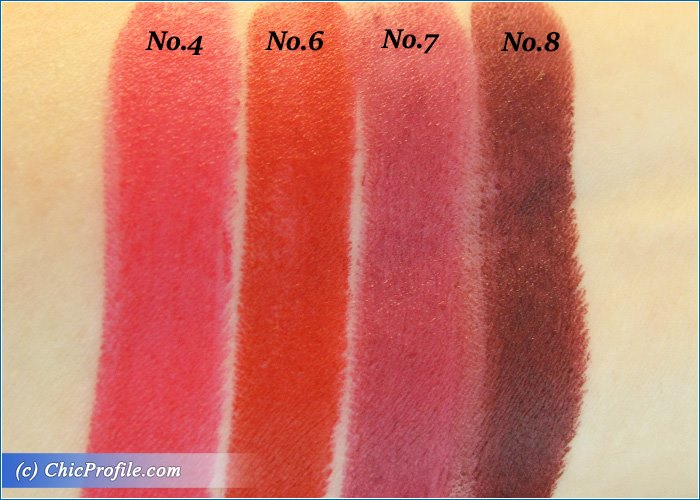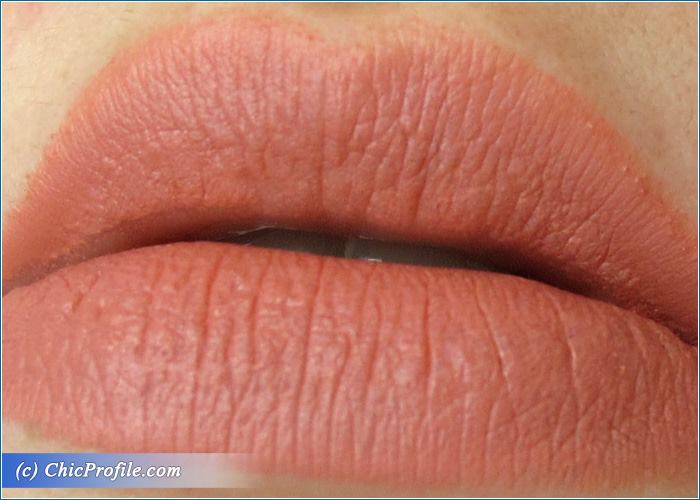 Essence Natural Kiss Matt Matt Matt Lipstick Swatch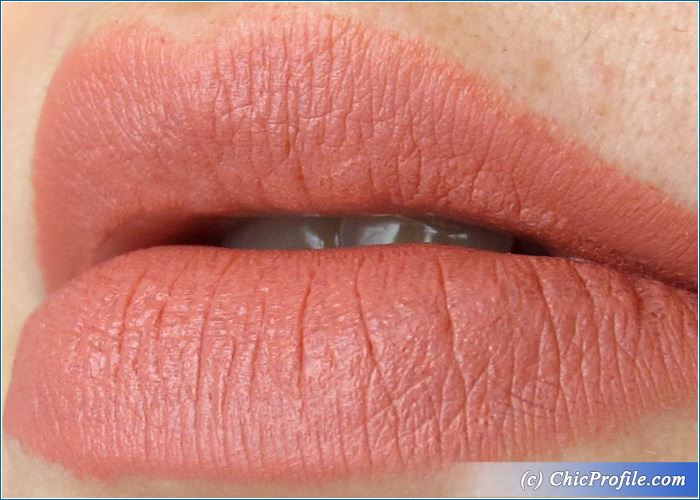 Essence Natural Kiss Matt Matt Matt Lipstick Swatch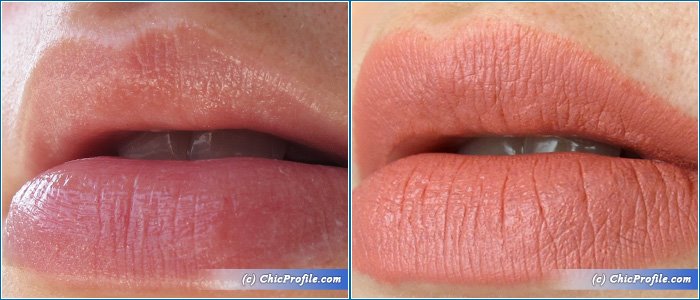 Essence Natural Kiss Matt Matt Matt Lipstick Swatch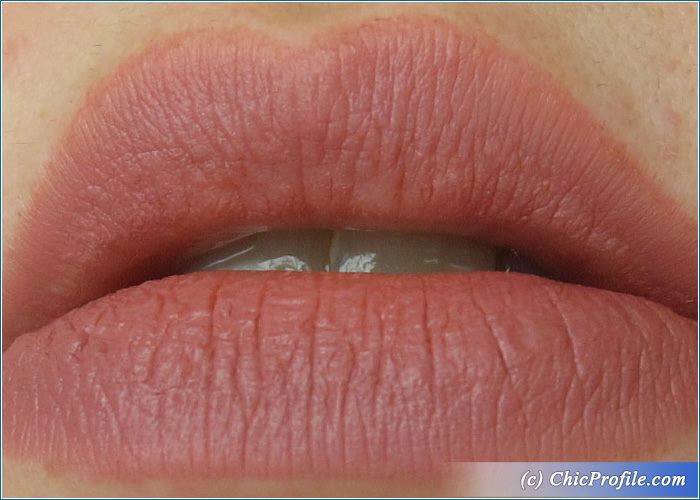 Essence Perfect Match Matt Matt Matt Lipstick Swatch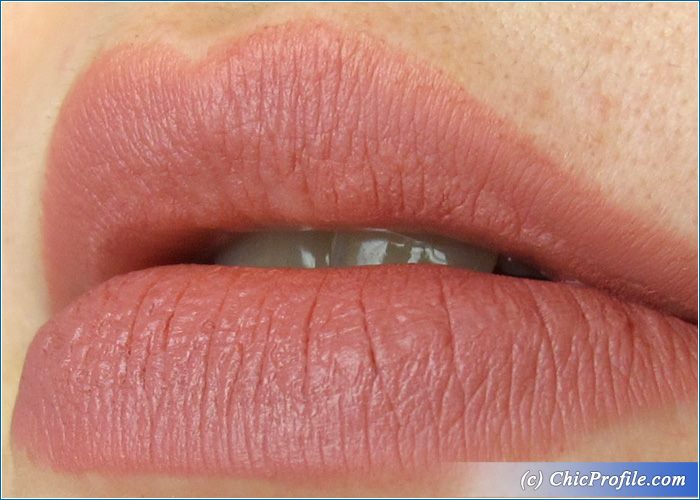 Essence Perfect Match Matt Matt Matt Lipstick Swatch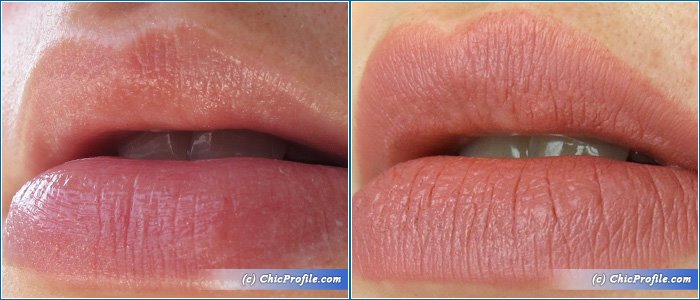 Essence Perfect Match Matt Matt Matt Lipstick Swatch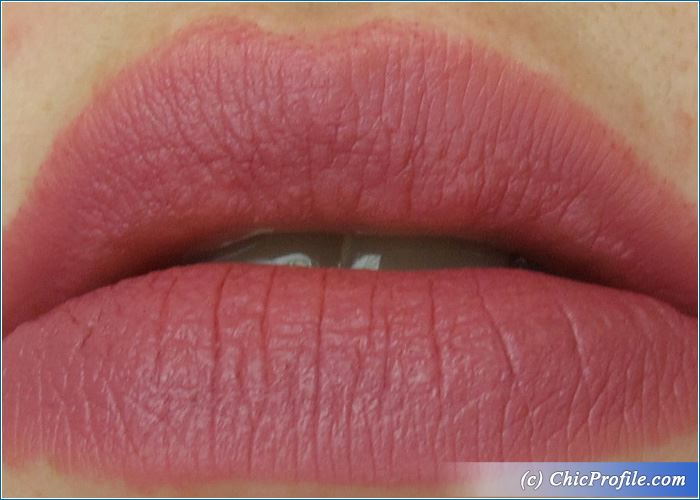 Essence Wow Effect Matt Matt Matt Lipstick Swatch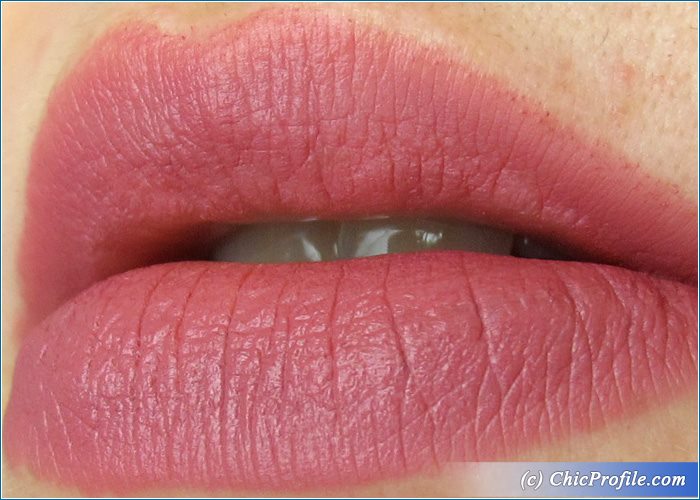 Essence Wow Effect Matt Matt Matt Lipstick Swatch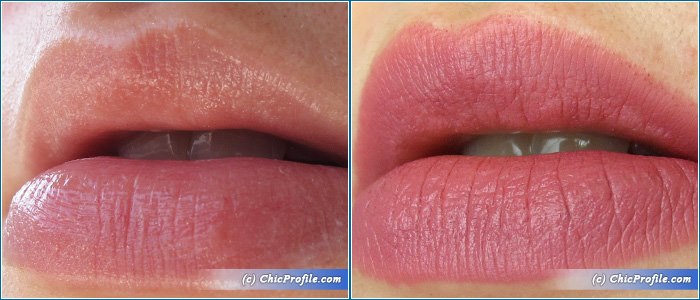 Essence Wow Effect Matt Matt Matt Lipstick Swatch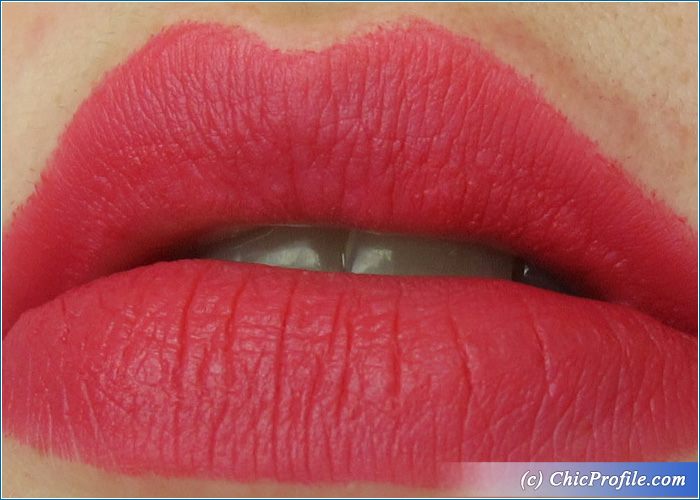 Essence Pink Up Your Life Matt Matt Matt Lipstick Swatch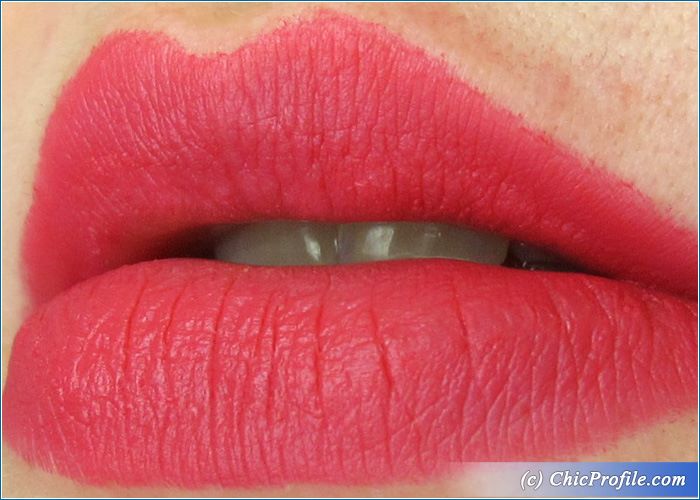 Essence Pink Up Your Life Matt Matt Matt Lipstick Swatch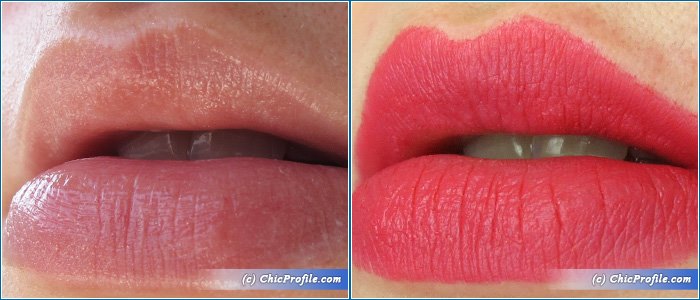 Essence Pink Up Your Life Matt Matt Matt Lipstick Swatch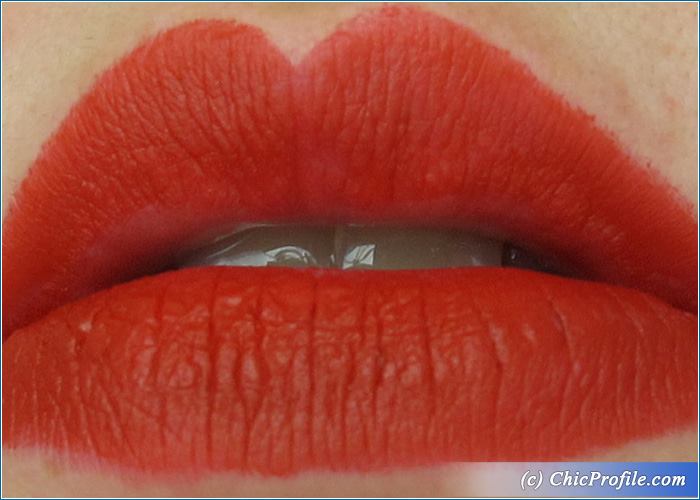 Essence Kiss Me If You Can Matt Matt Matt Lipstick Swatch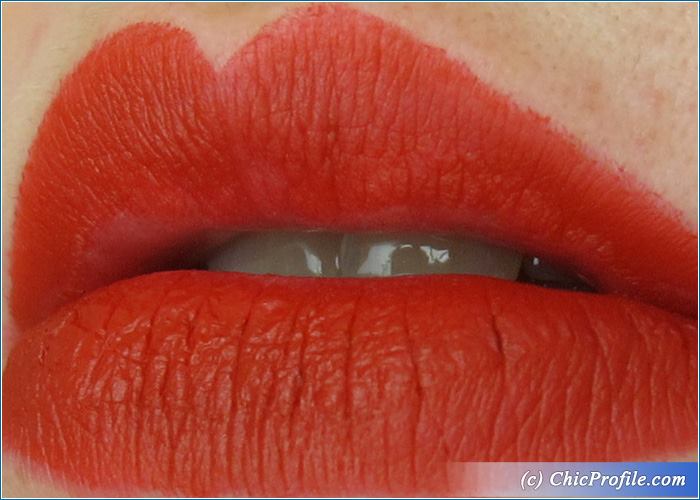 Essence Kiss Me If You Can Matt Matt Matt Lipstick Swatch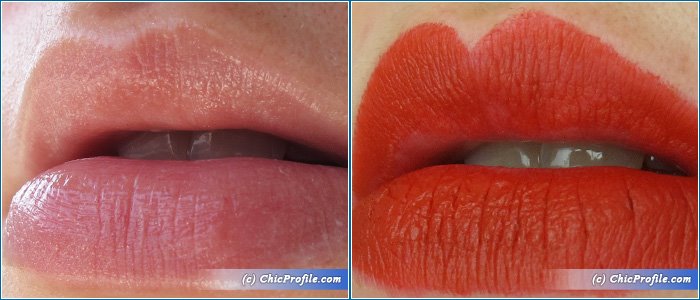 Essence Kiss Me If You Can Matt Matt Matt Lipstick Swatch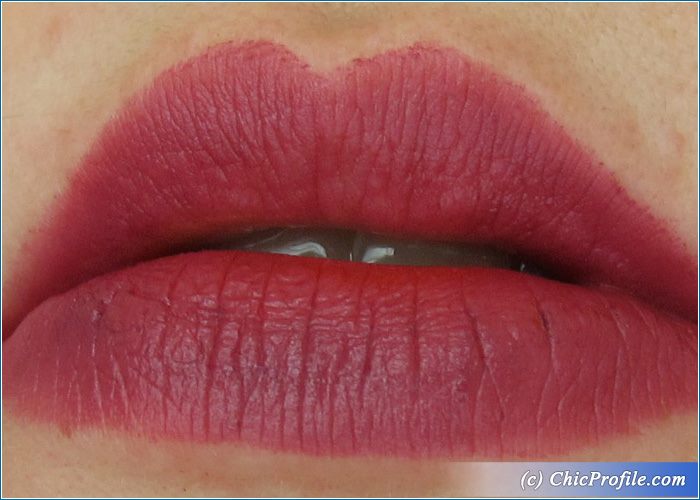 Essence Purple Lover Matt Matt Matt Lipstick Swatch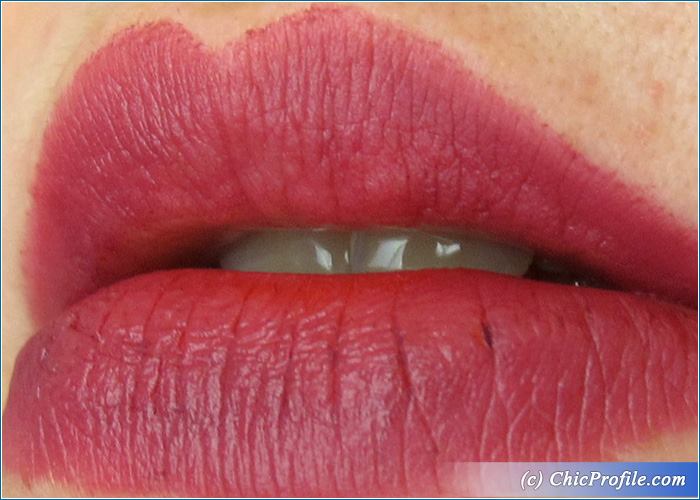 Essence Purple Lover Matt Matt Matt Lipstick Swatch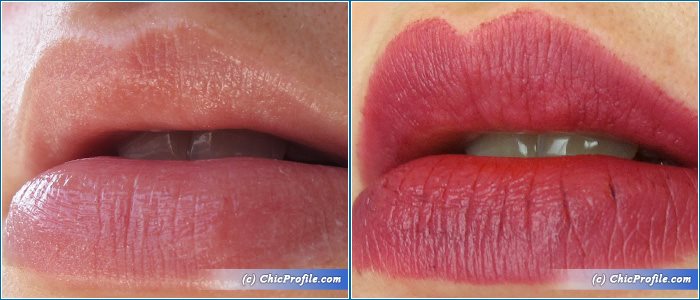 Essence Purple Lover Matt Matt Matt Lipstick Swatch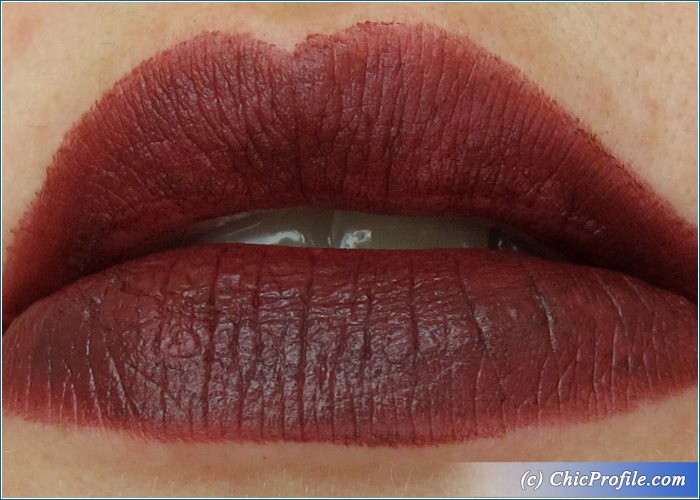 Essence It's a Statement Matt Matt Matt Lipstick Swatch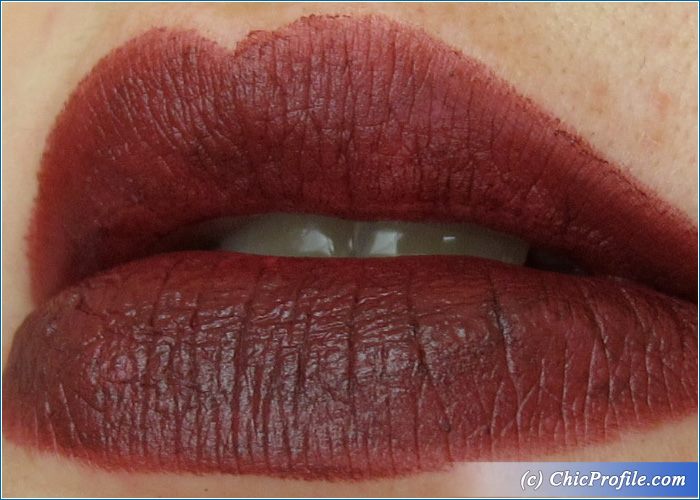 Essence It's a Statement Matt Matt Matt Lipstick Swatch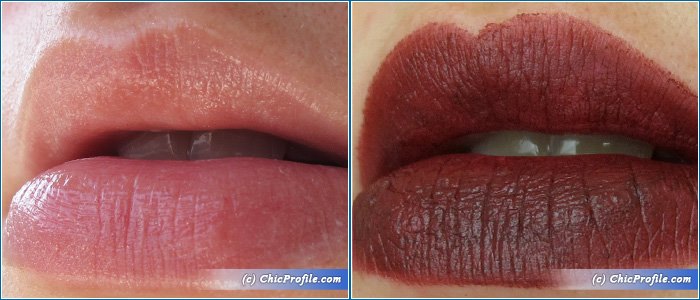 Essence It's a Statement Matt Matt Matt Lipstick Swatch