Hello sweeties!
Essence Backflip Lip Balm is a new shade released this month as part of Essence Ice Ice Baby Collection (info & photo). A few days ago I gave you a preview with some of the products I got from this collection and the new Essence Ice Ice Baby Lip Balm in #01 Backflip has quickly become my favorite lip balm.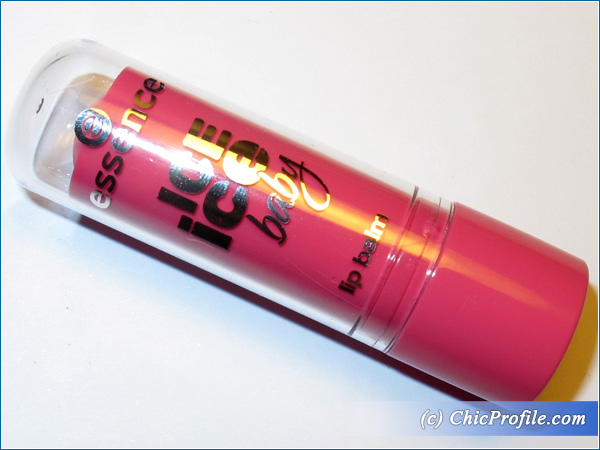 Availability
International Launch Date – Now until end February 2014 exclusive to the following countries: Germany, Austria, Switzerland, Hungary, the Czech Republic, Slovakia, Slovenia, Bulgaria, Spain, Portugal, Poland, Lithuania, Latvia, Russia, Saudi Arabia, Israel, Kuwait, Palestine, Bolivia, and Chile.
Essence Backflip Lip Balm (€1.29 for 0.14 oz/ 4 g) is a soft baby pink shade with a delicate touch of raspberry and a cool tone. It comes in a pink tube with a transparent case on top, so you can easily see the color through it. It has a sweet fruity smell, something similar with raspberry and strawberries but it tasteless.
The color is absolutely gorgeous, it looks lovely on me as a light skin tone but I can see it on medium and darker shades as well. It is applied easily and evenly across the lips, ensuring velvety and soft lips. The color offers an opaque color coverage and a glossy finish, making lips look fuller.
Essence Backflip Lip Balm feels so lightweight and comfortable, without being sticky, keeping the lips hydrated and moisturized. Sometimes I noticed it has the tendency of settling into lip lines but because of the glossy finish is not so obvious.
I'm really liking this shade and I've been wearing it often in the last couple of days. I have around 5 hours wear with this formula before I feel like I need to reapply and even after I have a meal or a drink the color resist on the lips but is not that intense. This lip balm stains the lips a little bit and after the color and shine disappears it remains a soft and evenly pink raspberry color.
Enjoy more photos…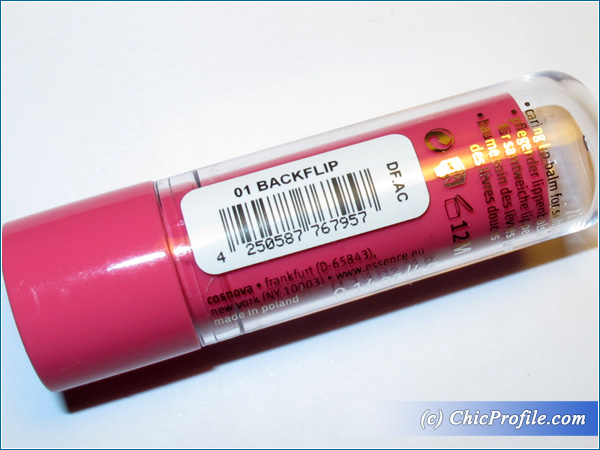 Essence Backflip Lip Balm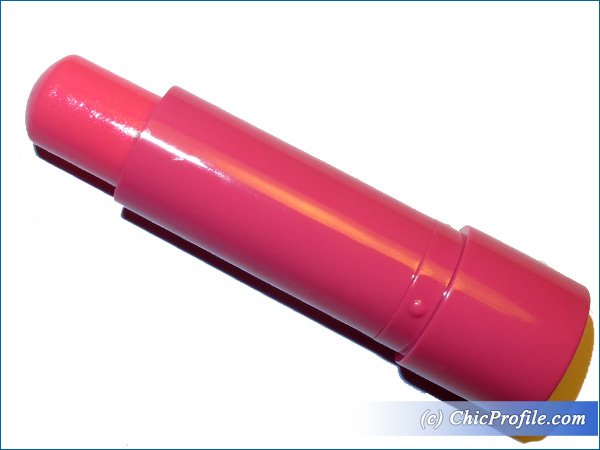 Essence Backflip Lip Balm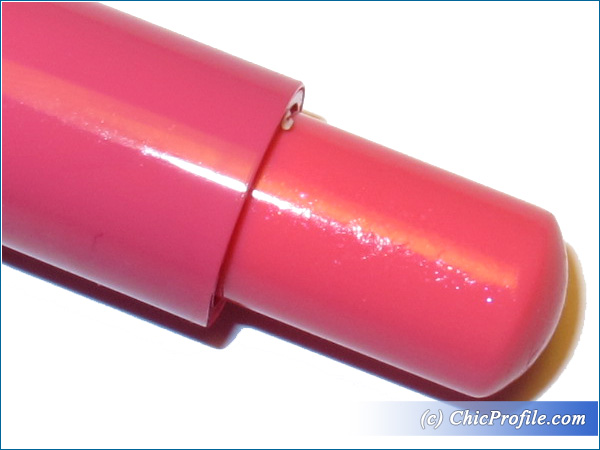 Essence Backflip Lip Balm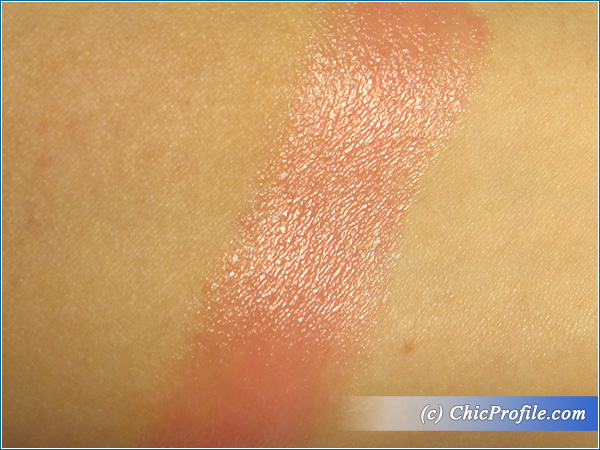 Essence Backflip Lip Balm Swatch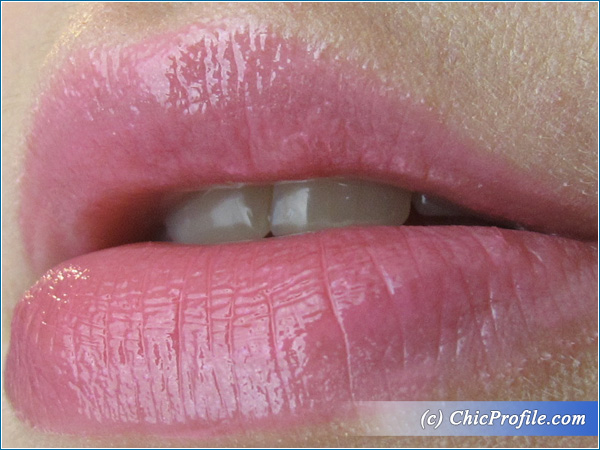 Essence Backflip Lip Balm Lip Swatch

LEFT: Bare Lips – RIGHT: Essence Backflip Lip Balm Lip Swatch
If you are on the lookout for a cheap pink lip balm with a glossy finish and a sweet smell then you should really take a look at Essence Blackflip Lip Balm.