Hello lovelies!
 Dolce & Gabbana launched Miss Sicily Lipstick line with a range of 16 shades with an ultra-light texture and buildable color payoff.
Inspired by the free-spirited attitude of the Sicilian lifestyle, the Miss Sicily campaign, shot by Tom Munro and starring the model Vittoria Ceretti, celebrates the sensuality and surprise that comes with living by your own rules.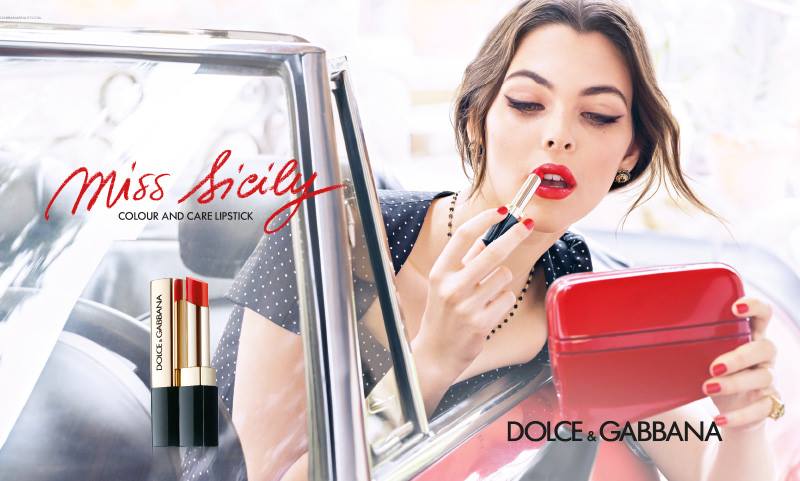 Where to buy:
UK – Now at Harrods
 Inspired by the femininity of Sicilian women, Dolce & Gabbana introduces Miss Sicily, its first color and care lipstick, that delivers the color of a lipstick, the shine of a gloss, and the care of a balm. With its ultra-light texture and vibrant hue, Miss Sicily adheres to the lips leaving an inimitable radiance effect for a dewy sensual finish. Miss Sicily is the perfect on-the-go lipstick, for an effortless application. Sixteen seductive shades named after traditional Sicilian women.
400 Lucia
410 Isabella
500 Filomena
100 Anna
110 Angelica
120 Antonia
200 Rosa
210 Concetta
220 Rosalia
300 Annuziata
310 Domenica
320 Onofria
510 Caterina
600 Maria
610 Camela
620 Agata
SHOP THIS POST
Enjoy more photos…